Overview
Stables
Hatchery
Inventory
Wardrobe
Referrals
Settings
Seasonal Festival
World Map
Generator
Breeding Grounds
Nurturing Grounds
Party
Task Log
Mission Log
Quest Log
Player Trades
Trade Broker
Currency Exchange
Eggling Auction
Pick A Door
Official Games
Un-Official Games
Jinxie's Jamboree
Festival Shop
Diamond Shop
Avatar Shop
Scale Shop
Inbox
Forums
Community Polls
Advanced Search
September 25th, 2020

64 Online
4:01 AM
Advanced Search
Active Players on Sylestia
Category
Total
Yesterday
Players
5,362
774
Sylestia Pet Data
Category
Total
Yesterday
Pets
5,888,047
1,540
Generated
436,916
40
Captured
911,658
125
Bred
4,539,473
1,375
Statistics updated daily at midnight
Recent Announcements
Thread
Posted
Site Downtime - 9/24 @.. Sep 23 Site Downtime - 9/23 a.. Sep 22 Rapid Response Suggest.. Sep 12 Summer Festival Overvi.. Aug 16 Lost Grove Traits Show.. Jul 22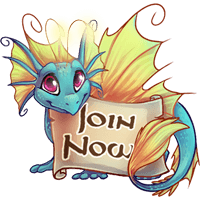 Forum Index > Player Introductions > It's been a few years
Page 1
Author
Thread Post
FierePepr
Level 60
Trickster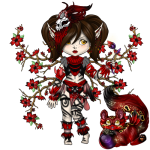 Joined: 5/23/2014
Threads: 245
Posts: 2,014
Posted: 9/13/2020 at 9:05 PM
Post #1
Hiya, I'm FierePepr, I used to play this game a ton. Haven't been on in many years so I kinda forgot how to work everything but I'm sure it'll be like getting back on a bike. I don't want most of my pets anymore so feel free to grab some. Also up for trades probably, sorry if things r priced too high, I just kinda randomly guessed on prices. Feeling a bit overwhelmed rn but I'm determined to get back into this game!
Nice to meet you!
Orcastration
Level 70
The Fortuitous
Joined: 11/1/2018
Threads: 277
Posts: 31,349
Posted: 9/13/2020 at 11:36 PM
Post #2
Hello, I'm Orca! Nice to meet you ><>

lemme know if you got quesitons or anything i'm pretty active :)

Summer fest is ending mostly right now, just some last minute stuff and all now
FierePepr
Level 60
Trickster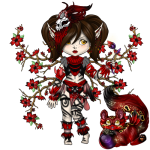 Joined: 5/23/2014
Threads: 245
Posts: 2,014
Posted: 9/14/2020 at 3:24 PM
Post #3
Thank you! It's nice to meet you too : )
Rubycookie
Level 70
Assistant to the Sculptor
Joined: 9/24/2017
Threads: 98
Posts: 73,661
Posted: 9/14/2020 at 5:56 PM
Post #4
Nice to meet you, I'm Ruby :) I too offer you some of my help if you need anything.
Alison280
Level 70
Sylestiologist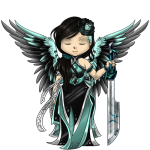 Joined: 7/23/2018
Threads: 129
Posts: 6,345
Posted: 9/14/2020 at 11:02 PM
Post #5
Nice to meet ya, Im Alison!

If you have any old avatar items you are willing to sell, I would be very interested!

Anyway, if you have any simple questions feel, free to let me know ^^
Miroh
Level 53
Majestic Sculptor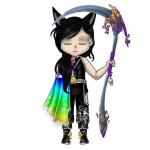 Joined: 2/14/2020
Threads: 76
Posts: 3,587
Posted: 9/16/2020 at 4:55 PM
Post #6
Hi, I'm Fynn/Ares/Miroh (feel free to call me any of those names, including Mir)!

I'm relatively new (joined Valentine's Day 2020), but I pretty much know what I'm doing (or at least I think so...). If you've got any questions or just need to chat a moment, my inbox is always open! (It's not a 100% chance I'll know the answer to a question though xD And fair warning, I use a lot of strange Aussie slang :P)

If you're selling any avi items, I'd be quite interested, bought one of your pets ^-^
Go to Top
This Page loaded in 0.011 seconds.
Terms of Service | Privacy Policy | Contact Us | Credits | Job Opportunities
© Copyright 2011-2020 Sylestia Games LLC.
All names and logos associated with Sylestia are Trademarks of Sylestia Games LLC.
All other trademarks are the property of their respective owners.
For questions, comments, or concerns please email at Support@Sylestia.com.