Overview
Stables
Hatchery
Inventory
Wardrobe
Referrals
Settings
Seasonal Festival
World Map
Generator
Breeding Grounds
Nurturing Grounds
Party
Task Log
Mission Log
Quest Log
Player Trades
Trade Broker
Currency Exchange
Eggling Auction
Pick A Door
Official Games
Un-Official Games
Jinxie's Jamboree
Festival Shop
Diamond Shop
Avatar Shop
Scale Shop
Inbox
Forums
Community Polls
Advanced Search
September 26th, 2020

172 Online
1:32 PM
Advanced Search
Active Players on Sylestia
Category
Total
Yesterday
Players
5,359
784
Sylestia Pet Data
Category
Total
Yesterday
Pets
5,889,404
1,357
Generated
436,936
20
Captured
911,786
128
Bred
4,540,682
1,209
Statistics updated daily at midnight
Recent Announcements
Thread
Posted
Site Downtime - 9/24 @.. Sep 23 Site Downtime - 9/23 a.. Sep 22 Rapid Response Suggest.. Sep 12 Summer Festival Overvi.. Aug 16 Lost Grove Traits Show.. Jul 22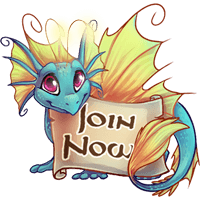 Forum Index > Official Games and Contests > 2020 Fall Festival - Themed Pet Design
Page 1
1, 2, 3... 17, 18, 19
Go to Page:
Author
Thread Post
Krinadon
Level 70
Guardian of the Realm
Site Administrator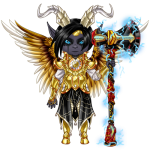 Joined: 12/17/2012
Threads: 831
Posts: 12,237
Posted: 9/4/2020 at 2:31 PM
Post #1
We are looking for help coming up with new Themed Pets for the upcoming 2020 Fall Festival, due to launch at mid-late October! You can submit Themed Pet Designs for all species.


Rules
Please make sure to read the rules carefully!

1. Please only post one entry per species and try and keep everything to one post. You can also make sure that submitted images are sized to 250 (&size=250) to prevent designs being too small or too large. When designing your Themed Pets, the design should be anything Fall Festival influenced. So anything to do with the Fall season, holidays during the season, etc.

Guide on How to Create and Share Designs

2. All submitted designs must have been made by the poster. Please do not use other players' designs. It is both disrespectful and if we see someone posting other player's designs, you will be disqualified from this contest and receive a Forum Strike. To clarify, a Design does not equate to a Theme. Multiple players can submit, say, a "Pumpkin Lupora", as long as each player designed their own version.

3. Please do not make any negative comments in this thread, this thread is for contest entries only and not discussion.

4. Please do not reserve posts. If you reserve a post I will delete your post.

5. Please do not Ping me with your submission. Please only Ping me if you have a question.

6. The end date is September 30th at 11:59 PM server, after that there is no guarantee that we will see your entry and the thread will be locked once designs are picked.




Prizes



Any player who has a design chosen will receive one 2-Visible Fall Festival Themed Pet of their choice (maximum of 2 total if a player has multiple selections). Winners will be PMed to choose their prize.

We will NOT announce which designs were chosen, so please do not ask if we are going to announce it. If a thread is created listing all of the available Themed Pets, we will provide the list to the author upon request.
Silverthornhearte
Level 70
Candy Dispenser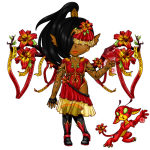 Joined: 3/14/2018
Threads: 40
Posts: 2,928
Posted: 9/4/2020 at 2:34 PM
Post #2
Fall Fest 2020
Falling Leaves Aeridini


Unfurling Canopy Aurleon


Autumn Skies Bulbori (ref)


Acorn Draeyl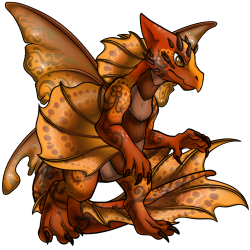 Hallowed Dryad Faelora


Blackberry Rum Ferrikki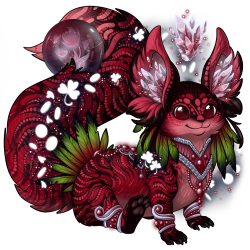 Harvest Wedding Griffi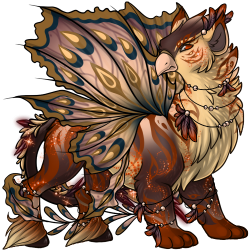 Sunken Shores Kelpari


Ritual Stone Lighira


Cinnamon Latte Luffox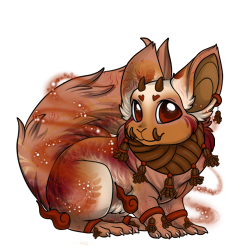 Painted Lady Lunemara


Sugar Pumpkin Lupora (ref)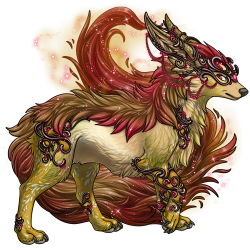 Spiced Tea Morkko


Spiced Hot Chocolate Nephini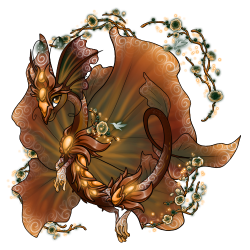 Grey Wolf Ny'vene


Autumn Peahen Nytekrie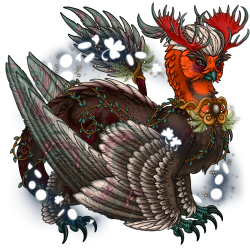 Festive Turkey Puffadore


Horseman's Bounty Qitari


Blue Shadow Ryori


Starry Symphony Sylvorpa (ref)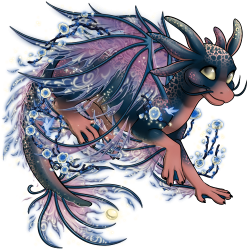 Arcane Sorcerer Vulnyx


Autumn Flora Zolnixi

Wisiro
Level 70
The Kind-Hearted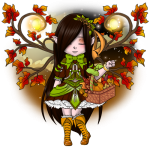 Joined: 10/18/2018
Threads: 11
Posts: 703
Posted: 9/4/2020 at 2:34 PM
Post #3
Vintage Jester Aeridini
Midnight Autumn Leaves Aurleon
Otherworldly Bulbori
Fallen Leaves Draeyl
Willow Wisp Faelora
Night/Pumpkin Thief Ferrikki
Witching Hour Griffi
Ghost Town Kelpari
Bonfire Lighira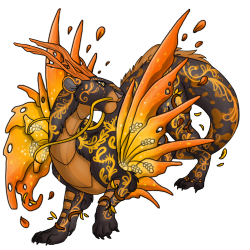 Star Collector/ Moon Chaser Luffox
Nightfire Lunemara
Laughing Jack-o-Lantern Lupora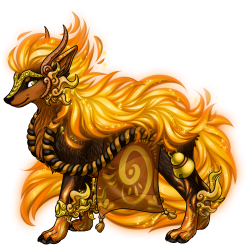 Mystic Honeymoon Morkko
Night of Harvest Nephini
Mystic Witch Nyvene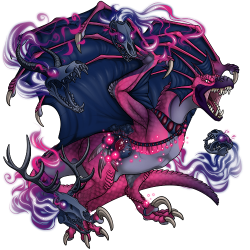 Moon Stalker/Warrior Nyterkrie
Gloomly Puffadore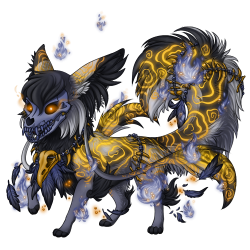 The Devil In Details Qitari
Sweet Dreams Stalker Ryori
Poltergeist Sylvorpa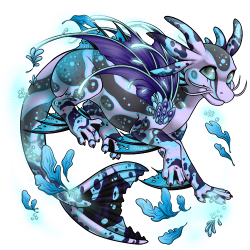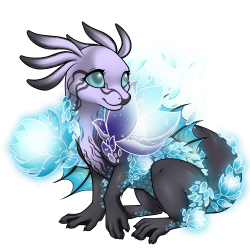 Mourning Ghost Vulnyx
Nova Witch/ Divine Constellations Zolnixi
Penumbra
Level 70
Warden of Umbra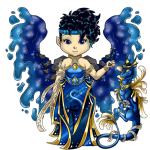 Joined: 3/27/2017
Threads: 218
Posts: 3,027
Posted: 9/4/2020 at 2:34 PM
Post #4
Abyssal Insanity Aeridini
Malevolent Conjurer Draeyl
Feline Familiar Ferrikki
Dismal Bunyip Kelpari
Vanilla Taffy Luffox
Fallen Acorn Morkko
Sea Wreck Nephini
Morning Frost Ny'vene
Dusk Apple Puffadore
Karmic Sorcery Sylvorpa
Malicious Wisp Vulnyx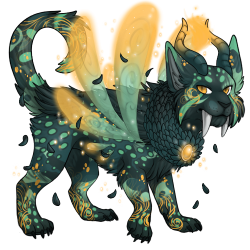 Morning Coffee Zolnixi
Edited By Penumbra on 9/25/2020 at 11:12 AM.
Galacticgalaxy
Level 62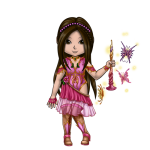 Joined: 8/11/2020
Threads: 19
Posts: 143
Posted: 9/4/2020 at 2:35 PM
Post #5
Are we allowed to use restricted traits? Sorry, I'm new to this.
Shadowized
Level 70
Guardian of the Realm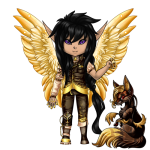 Joined: 10/26/2018
Threads: 35
Posts: 724
Posted: 9/4/2020 at 2:38 PM
Post #6
Fall Overcast/ Overcast Skies Aurleon
Caramel Crunch Bulbori
Harvest Day/ Harvest Skullmoth Ferrikki
Bog Goblin Griffi
Nightshade Kelpari
Mulled Cider Luffox
Mossy Gravestone/ Mossy Cemetary Lunemara
Elven Bayou, Bayou Glow Lupora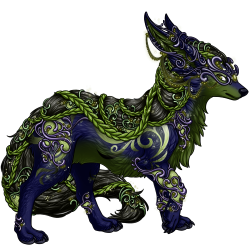 Frosted Leaf/ Frosted Owlbear Morkko
Cornucopia Nephini
Toxic Ny'vene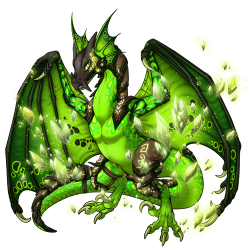 Zombie/ Undead Puff
Butter Bean Qitari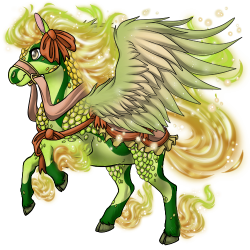 Mummy Nomad, Mummy Vulnyx
Edited By Shadowized on 9/4/2020 at 2:39 PM.
Watercolors
Level 70
The Artistic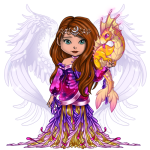 Joined: 1/29/2015
Threads: 123
Posts: 2,374
Posted: 9/4/2020 at 2:40 PM
Post #7


Wooly Bear Caterpillar Aurleon



Leaf Pile Bulbori



Pumpkin Vine Ferrikki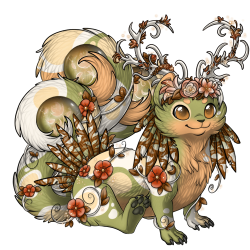 Squash Spirit



Swamp Eater Kelpari



Kabocha Squash Lighera



Cup of Chai Luffox



Atlas Moth Lunemara



Turkey Graveyard Puffadore



Cynical Storm Ryori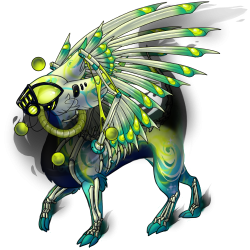 Harvest Day Sylvorpa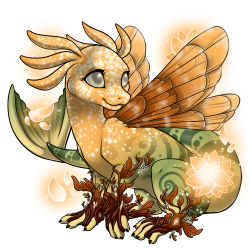 Golden Wheat Zolnixi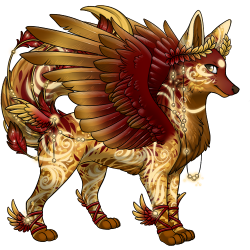 Edited By Watercolors on 9/4/2020 at 9:25 PM.
Miroh
Level 53
Majestic Sculptor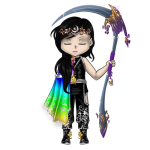 Joined: 2/14/2020
Threads: 76
Posts: 3,597
Posted: 9/4/2020 at 2:40 PM
Post #8
~No Name Yet Aeridini~



~Spectral Flame Aurleon~
Reference



~Murderous Lover Bulbori~




~Draeyl~


~Mystic Woods/Hidden Woods Faelora~



~Black Magic Ferrikki~



~Griffi~


~Tokyo Lights Kelpari~
Reference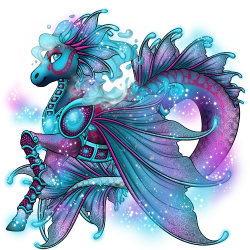 ~God's Menu Lighira~
Reference
A bit of background: God's Menu is a song released in June, however, the MV's style, and how the members of the group are dreesed, and the lyrics of the song tend to make me think of fall. I associate autumn with cooking, which is what the song is about.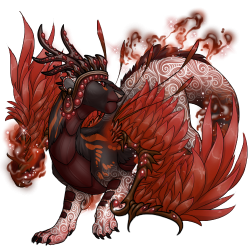 ~Luffox~


~Glowing Lamplight Lunemara~
(Maybe Luminous Lamplight Lunemara/Midnight Lamplight Lunemara?)



~Red Cedar Lupora~



~Morkko~


~Chicken Tikka Masala Nephini~
Reference



OPTION II

~Aster Petals Nephini~



~Glow Worm Cave Ny'Vene~
Reference



~Nytekrie~


~Chai Tea Puffadore~




~Poisoned Apple Qitari~



~Eggnog Ryori~



~Pumpkin Spice Latte Sylvorpa~
Reference



~No Name Yet Vulnyx~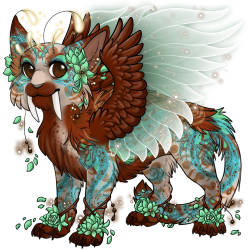 ~Riverbank Zolnixi~

Edited By Miroh on 9/22/2020 at 12:29 PM.
Hiraeth
Level 70
Guardian of the Realm
Joined: 7/14/2015
Threads: 82
Posts: 788
Posted: 9/4/2020 at 2:41 PM
Post #9
Hopefully more to come T.T
Midnight Mischief Aeridini



Bountiful Harvest Aurleon



Ghostly Mushroom Faelora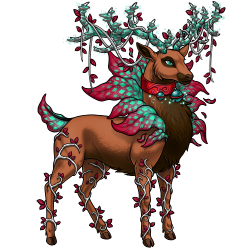 Mystic Night Ferrikki



Gales of November Ryori (Or Shipwreck Ryori)
Based off the song "Wreck of the Edmund Fitzgerald" by Gordon Lightfoot

Edited By Hiraeth on 9/25/2020 at 11:29 AM.
Runawayheroine
Level 70
High Priest
Joined: 8/29/2018
Threads: 2
Posts: 27
Posted: 9/4/2020 at 2:42 PM
Post #10
Roselle Tea Aeridini


Dark Sorcerer Aurleon


Magic Pumpkin Bulbori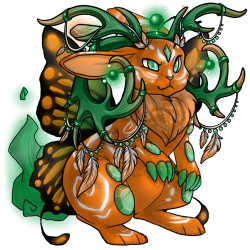 Apple Cider Faelora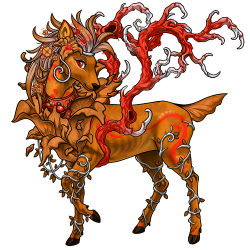 Witches Pet Ferrikki


Black Magic Griffi


Siren's Deep / Pirate's Ghost Kelpari


Haunted Wind / Phantom's Breath Lighira


Fall Leaf Luffox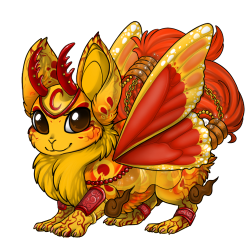 Magic Glowbug Lunemara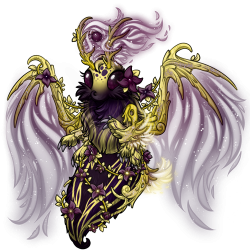 Cursed / Enchanted Nightshade Lupora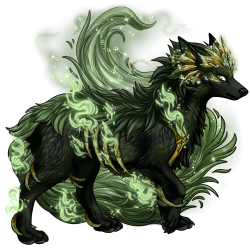 Cursed Shaman Morkko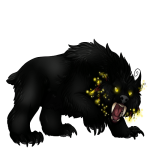 Frost Bringer / Autumnal Ice Ny'vene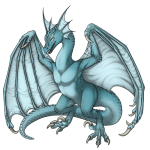 Fireworm Nephini


Destroyer Nytekrie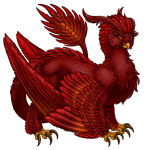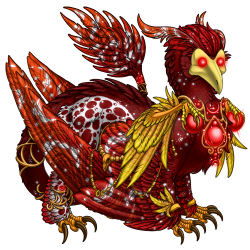 Witches Changeling / Cursed Changeling Puffadore


Fall Hurricane Qitari


Acid Rain/ Acid Spill Ryori

Edited By Runawayheroine on 9/19/2020 at 6:57 PM.
Go to Page:
1, 2, 3... 17, 18, 19
Go to Top
This Page loaded in 0.045 seconds.
Terms of Service | Privacy Policy | Contact Us | Credits | Job Opportunities
© Copyright 2011-2020 Sylestia Games LLC.
All names and logos associated with Sylestia are Trademarks of Sylestia Games LLC.
All other trademarks are the property of their respective owners.
For questions, comments, or concerns please email at Support@Sylestia.com.