Overview
Stables
Hatchery
Inventory
Wardrobe
Referrals
Settings
Seasonal Festival
World Map
Generator
Breeding Grounds
Nurturing Grounds
Party
Task Log
Mission Log
Quest Log
Player Trades
Trade Broker
Currency Exchange
Eggling Auction
Pick A Door
Official Games
Un-Official Games
Jinxie's Jamboree
Festival Shop
Diamond Shop
Avatar Shop
Scale Shop
Inbox
Forums
Community Polls
Advanced Search
September 25th, 2020

57 Online
5:57 AM
Advanced Search
Active Players on Sylestia
Category
Total
Yesterday
Players
5,362
774
Sylestia Pet Data
Category
Total
Yesterday
Pets
5,888,047
1,540
Generated
436,916
40
Captured
911,658
125
Bred
4,539,473
1,375
Statistics updated daily at midnight
Recent Announcements
Thread
Posted
Site Downtime - 9/24 @.. Sep 23 Site Downtime - 9/23 a.. Sep 22 Rapid Response Suggest.. Sep 12 Summer Festival Overvi.. Aug 16 Lost Grove Traits Show.. Jul 22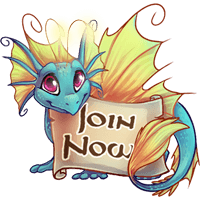 Forum Index > Official Games and Contests > 2020 Summer Festival - 3 Visible Summer...
Page 1
1, 2, 3... 14, 15, 16
Go to Page:
Author
Thread Post
Faiona
Level 64
Nature Walker
Site Administrator
Joined: 12/17/2012
Threads: 364
Posts: 4,322
Posted: 8/17/2020 at 1:48 PM
Post #1
The objective of this game is to visit the Generator and create a 3-Visible 'Summer'' Themed Pet of your choice.


Rules

1. Visit the Generator and design your dream 3-Visible Summer Pet. After you're done, come back and post your Pet in this thread.
Note: you are not actually generating the pet.

2. In the spirit of the current festival, your Pet must be Summer Themed.

3. When posting your Pet, you must also include what the inspiration is. If you fail to include this in your post, your entry WILL NOT QUALIFY.

4. Please post ONLY ONE image. You may use any species.

Note: This includes posting both Male and Female versions; you must pick the one that you want!

5. Your Pet MUST HAVE EXACTLY 3-VISIBLE TRAITS. A Trait counts as either a Gene or a Mutation. It cannot have any Carried Traits.

6. This contest is over at the end of the Summerr Festival 2020. Any entries posted after this time will not qualify.


Prizes

Everyone who participates and has a qualifying entry will be put into a drawing. Whomever's name is randomly drawn from the list will have their Summer Pet created for them. . Good luck and have fun!


Additional Resources

Guides on how to post images in threads:
https://www.sylestia.com/forums/?thread=24484
https://www.sylestia.com/forums/?thread=14143
Raika
Level 70
The Fortuitous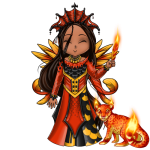 Joined: 1/1/2020
Threads: 7
Posts: 123
Posted: 8/17/2020 at 1:55 PM
Post #2


Based on a flowering cactus, after looking at it for a while it also resembles a watermelon that wasnt intended xD
Edited By Raika on 8/22/2020 at 7:50 PM.
Dragoil
Level 70
The Artistic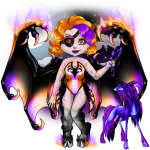 Joined: 2/28/2016
Threads: 158
Posts: 1,731
Posted: 8/17/2020 at 1:56 PM
Post #3
Moonlit Beach


There is something magical about walking a beach in the summer heat at night, dipping you toes in the cool wet sand and breathing in the salty warm air.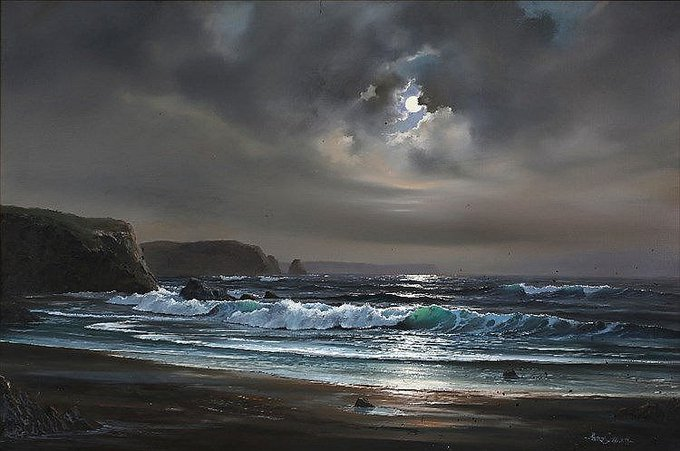 Edited By Dragoil on 8/17/2020 at 1:59 PM.
Halsyg
Level 67
Guardian
Joined: 7/20/2020
Threads: 11
Posts: 65
Posted: 8/17/2020 at 1:56 PM
Post #4
this is Mojito!

they capture the essence of the beautiful Cuban summertime drink, specifically a watermelon mojito, with refreshing splashes and sprigs of lime green amidst mint and red details. they're the perfect refreshment for a great, warm summer's day!

this is one cool bug who's ready to party the summer away!

the colour scheme also takes some slight inspiration from baja blast, which is another summery-themed drink that you'd think of when thinking of warm summer beaches & surfing on high-tide waves.

perhaps, you may be wondering to yourself, "why a lunemara?" well where i'm from, moths always flock together near the campfires you hold in those crisp, clear summer nights. they gather to the flame as the light shines on into the darkness, and as friends gather around to give their final huzzah as summer passes us by. these moments are to be cherished, and remembered - as they're as fleeting as the wings of a moth beating away in the distance.

...and, well, there's an unfortunate incident wherein a moth got a tad too friendly with my blender while i was whipping together a batch of mojitos. i still feel bad about it to this very day. i'm hoping this can be a sort of tribute to the little fella.




a link to the inspiration image!
Edited By Halsyg on 8/17/2020 at 2:06 PM.
Ximph
Level 70
The Sweet Tooth
Joined: 11/3/2015
Threads: 37
Posts: 904
Posted: 8/17/2020 at 1:56 PM
Post #5
I call the design Desert Journey. My original inspiration for it was a beautiful Indie game 'Journey' that takes place mostly in the desert and bright sunshine. I added in the black to the design as I felt it truly needed it and later in the game there are some darker levels.


Unstaeble
Level 70
Guardian of the Realm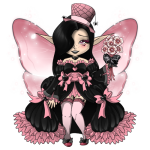 Joined: 3/14/2019
Threads: 93
Posts: 1,189
Posted: 8/17/2020 at 1:58 PM
Post #6


Mint Chocolate Cream Puffadore
G1: Aristocrat Stripes
M2: Floral Crown
M3: Spring Blossoms

Inspiration
Image
Ice cream always goes with summer and one of my favorite flavors is Mint chocolate chip. I'm a very biased towards it since me and my cousin made our own before (chopping up chocolate is a lot harder that I had thought!) and it's something that me and my mom will share for a special treat
Edited By Unstaeble on 8/17/2020 at 2:11 PM.
Amberwing
Level 70
The Majestic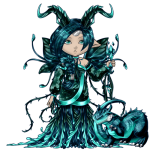 Joined: 11/8/2015
Threads: 20
Posts: 600
Posted: 8/17/2020 at 1:59 PM
Post #7
Poison Dart Frog! I love these little guys, a lot of them are tropical so I figure this fits the summer theme -ish?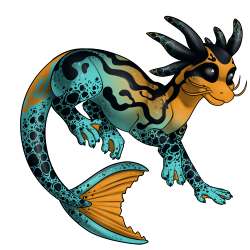 Savageinpink
Level 38
Assistant to the Sculptor
Joined: 10/5/2019
Threads: 2
Posts: 86
Posted: 8/17/2020 at 2:00 PM
Post #8
This message has been marked as inappropriate.
Edited By Savageinpink on 8/17/2020 at 2:10 PM.
Frawn
Level 70
High Druid
Joined: 10/4/2014
Threads: 36
Posts: 1,197
Posted: 8/17/2020 at 2:01 PM
Post #9
My inspiration is the vivid colors of sunset and twilight at the beach in the summer. The clouds all seem simultaneously dark and bright, and colors appear more vibrant against the dark outlines of rocks and trees. The ocean water reflects the dramatic hues in the sky above.


Edited By Frawn on 8/17/2020 at 2:02 PM.
Sharkfin7
Level 28
The Perfectionist
Joined: 8/9/2017
Threads: 27
Posts: 321
Posted: 8/17/2020 at 2:02 PM
Post #10
I feel like summer sunsets are amazing XD
the dark sky with the orange sun coming up, I think this works?

Edited By Sharkfin7 on 8/17/2020 at 2:23 PM.
Go to Page:
1, 2, 3... 14, 15, 16
Go to Top
This Page loaded in 0.010 seconds.
Terms of Service | Privacy Policy | Contact Us | Credits | Job Opportunities
© Copyright 2011-2020 Sylestia Games LLC.
All names and logos associated with Sylestia are Trademarks of Sylestia Games LLC.
All other trademarks are the property of their respective owners.
For questions, comments, or concerns please email at Support@Sylestia.com.