Overview
Stables
Hatchery
Inventory
Wardrobe
Referrals
Settings
Seasonal Festival
World Map
Generator
Breeding Grounds
Nurturing Grounds
Party
Task Log
Mission Log
Quest Log
Player Trades
Trade Broker
Currency Exchange
Eggling Auction
Pick A Door
Official Games
Un-Official Games
Jinxie's Jamboree
Festival Shop
Diamond Shop
Avatar Shop
Scale Shop
Inbox
Forums
Community Polls
Advanced Search
September 25th, 2020

70 Online
4:17 AM
Advanced Search
Active Players on Sylestia
Category
Total
Yesterday
Players
5,362
774
Sylestia Pet Data
Category
Total
Yesterday
Pets
5,888,047
1,540
Generated
436,916
40
Captured
911,658
125
Bred
4,539,473
1,375
Statistics updated daily at midnight
Recent Announcements
Thread
Posted
Site Downtime - 9/24 @.. Sep 23 Site Downtime - 9/23 a.. Sep 22 Rapid Response Suggest.. Sep 12 Summer Festival Overvi.. Aug 16 Lost Grove Traits Show.. Jul 22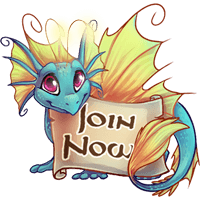 Forum Index > Official Games and Contests > 2020 Summer Festival - 3 Visible Summer...
Page 15
1, 2, 3... 14, 15, 16
Go to Page:
Author
Thread Post
Bassarid
Level 70
The Tender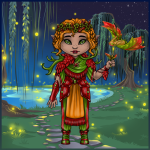 Joined: 3/19/2020
Threads: 2
Posts: 36
Posted: 9/5/2020 at 2:32 PM
Post #141
Summer Storm Nephini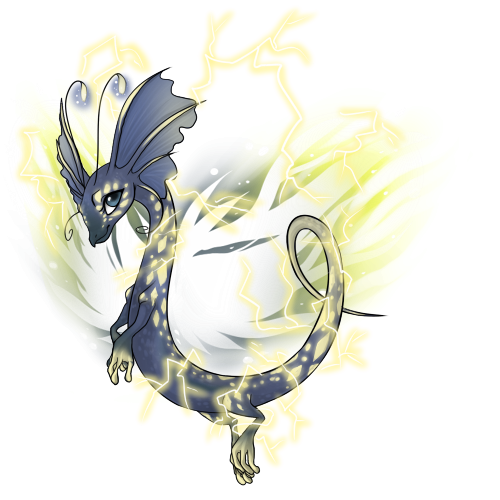 Alstoxen
Level 70
The Tender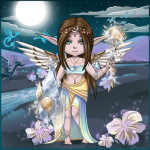 Joined: 2/23/2019
Threads: 29
Posts: 633
Posted: 9/6/2020 at 11:05 PM
Post #142
This Vene design is biased on the sunset. Sunsets in Arizona can be really beautiful and since it's marching band season I'm actually going out and seeing them for once so I feel like this is a fitting design for summer.




Image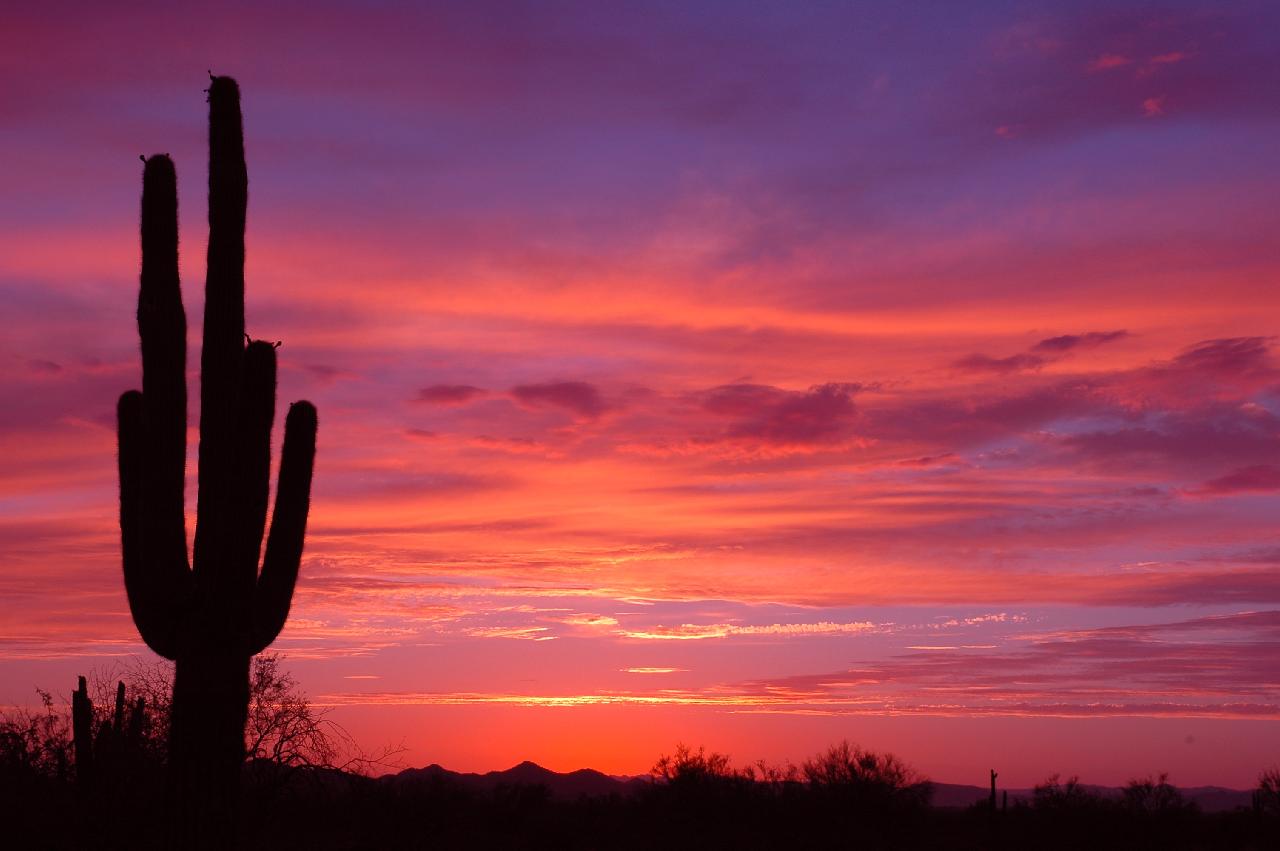 Kalores
Level 70
Grand Protector
Joined: 8/11/2013
Threads: 98
Posts: 3,241
Posted: 9/7/2020 at 2:36 PM
Post #143
Here is my 3vis Pet design:




I based her off of space, nebulas, and the stars~
Scoutwolf
Level 44
Guardian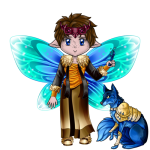 Joined: 10/25/2018
Threads: 32
Posts: 7,311
Posted: 9/8/2020 at 1:20 PM
Post #144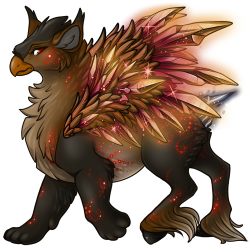 This lady is based off of those quiet moments when you think back on those good memories, the ones that continue to glow though others try to bury them, bring warmth during a cold and bleak time, and last even when those seemingly steady things fall apart. Also, there's been some fires around where I've been so there's some fire related things going on with her.

(Edit: sorry, I didn't mean to ping you. I have a bad habit of pinging.)
Edited By Scoutwolf on 9/8/2020 at 1:31 PM.
Sunagakure
Level 70
Cutely Creative
Joined: 6/6/2018
Threads: 10
Posts: 471
Posted: 9/8/2020 at 7:47 PM
Post #145
Wading Flamingo
Civetkat
Level 69
Majestic Sculptor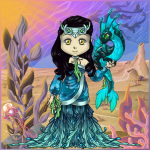 Joined: 7/29/2014
Threads: 1
Posts: 55
Posted: 9/11/2020 at 7:09 PM
Post #146
Mimic Octopus Aeri

4gwm
Level 61
Nature Walker
Joined: 2/24/2019
Threads: 13
Posts: 302
Posted: 9/11/2020 at 8:22 PM
Post #147
Bumble Bee Areindini


Inspiration: Bumble Bees
This year my dad and brother got a surprise when they moved a boat to cut some branches and dead limbs. When they moved the boat a swarm of Bumble bees went flying into the air, looking for the people who was responsible for disturbing their nest and the first people that they saw was my brother and my dad. My brother immediately saw the swarm and ran away but my dad was not so quick, he got stung twice. Later they called me to look up what type of bees they were and turns out they were bumble bees. Next spring we will try a non-lethal way to make them move. (citric spray-don't like the smell)
Arkhantha
Level 70
High Priest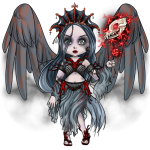 Joined: 8/18/2013
Threads: 36
Posts: 1,146
Posted: 9/12/2020 at 12:29 PM
Post #148
I've been playing around with this idea for a while, but didn't get it too work until now.
Summer for me is related to lavender as my parents had a bunch in the front yard. So I've taken the lavender fields as inspiration.


GoldGryphon
Level 70
Guardian of the Realm
Joined: 1/28/2014
Threads: 72
Posts: 3,959
Posted: 9/12/2020 at 5:51 PM
Post #149
After a tropical Indo-Pacific Man o War, beautiful blue color!


Copeh
Level 70
The Artistic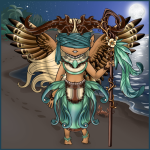 Joined: 8/18/2013
Threads: 30
Posts: 526
Posted: 9/12/2020 at 8:49 PM
Post #150
Betta Griffi


There are many types of beautiful betta fish, but I'm particularly fond of a color variant that has a lot of blue and orange. <3
Go to Page:
1, 2, 3... 14, 15, 16
Go to Top
This Page loaded in 0.012 seconds.
Terms of Service | Privacy Policy | Contact Us | Credits | Job Opportunities
© Copyright 2011-2020 Sylestia Games LLC.
All names and logos associated with Sylestia are Trademarks of Sylestia Games LLC.
All other trademarks are the property of their respective owners.
For questions, comments, or concerns please email at Support@Sylestia.com.