Overview
Stables
Hatchery
Inventory
Wardrobe
Referrals
Settings
Seasonal Festival
World Map
Generator
Breeding Grounds
Nurturing Grounds
Party
Task Log
Mission Log
Quest Log
Player Trades
Trade Broker
Currency Exchange
Eggling Auction
Pick A Door
Official Games
Un-Official Games
Jinxie's Jamboree
Festival Shop
Diamond Shop
Avatar Shop
Scale Shop
Inbox
Forums
Community Polls
Advanced Search
September 21st, 2020

188 Online
1:12 PM
Advanced Search
Active Players on Sylestia
Category
Total
Yesterday
Players
5,398
787
Sylestia Pet Data
Category
Total
Yesterday
Pets
5,880,058
2,232
Generated
436,152
502
Captured
911,152
112
Bred
4,532,754
1,618
Statistics updated daily at midnight
Recent Announcements
Thread
Posted
Rapid Response Suggest.. Sep 12 Summer Festival Overvi.. Aug 16 Lost Grove Traits Show.. Jul 22 Lost Grove Restricted.. Jul 20 Patriotic Event Overvi.. Jul 3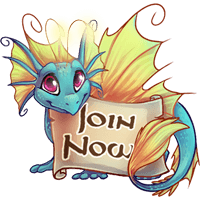 Forum Index > Suggestion Box > Improve Leaf Veins
Page 2
1, 2
Go to Page:
Author
Thread Post
LostCry
Level 61
The Kind-Hearted
Joined: 1/30/2016
Threads: 47
Posts: 1,821
Posted: 6/21/2020 at 2:05 AM
Post #11
Support. It should at least be g1 instead, if it isn't shrunken down.
Mossflight2
Level 70
Candy Dispenser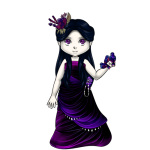 Joined: 1/15/2019
Threads: 69
Posts: 4,239
Posted: 6/23/2020 at 11:20 PM
Post #12
Support :)
Savynn
Level 70
Grand Protector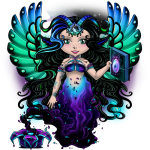 Joined: 12/18/2012
Threads: 169
Posts: 3,964
Posted: 6/24/2020 at 12:16 AM
Post #13
I agree. I also would like to see it moved to gene 1 along with any other genes that cover up so much.
Faeyla
Level 70
Trickster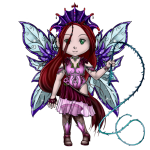 Joined: 10/11/2014
Threads: 17
Posts: 901
Posted: 6/24/2020 at 3:48 AM
Post #14
Given that the last several revamps have had leaf veins moved to the g1 slot, this seems to be the way things are moving in the future. Hopefully nixi and puffs can be revisited and have theirs moved as well.
Imperium
Level 70
Master Sylestiologist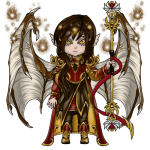 Joined: 8/21/2013
Threads: 327
Posts: 4,681
Posted: 6/24/2020 at 4:42 AM
Post #15
Support for any Sylesti that G3 covers up the bulk of traits.
The first post has designs where the leaf veins covers things~
Here are some where it doesn't and it works amazingly~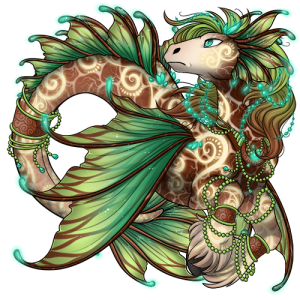 Edited By Imperium on 6/24/2020 at 4:42 AM.
Flute
Level 70
Enchanted Explorer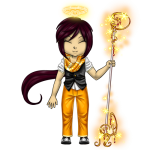 Joined: 1/12/2013
Threads: 340
Posts: 12,946
Posted: 7/9/2020 at 12:43 AM
Post #16
Support similar to Imp's comments!

I've seen quite a few pets with Leaf Veins fitting more as a G1 than a rune G3. But if it sits under the G1/G2 as a complement to the main body genes, I think it'd be nice!
Pnguin
Level 54
Trickster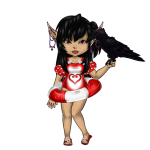 Joined: 11/13/2016
Threads: 80
Posts: 672
Posted: 9/14/2020 at 9:47 AM
Post #17
i love leaf veins theyre super pretty so i agree
SpaceElf1
Level 70
Majestic Green Thumb
Joined: 9/17/2014
Threads: 538
Posts: 10,687
Posted: 9/14/2020 at 11:54 AM
Post #18
Thanx, Pnguin and everybody.
Vin
Level 70
The Kind-Hearted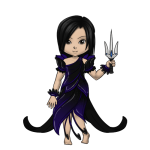 Joined: 3/14/2014
Threads: 17
Posts: 347
Posted: 9/16/2020 at 3:07 PM
Post #19
Suppert! Leaf Veins is beautiful but it's way more a g1 or g2 than a g3
Edited By Vin on 9/16/2020 at 3:09 PM.
Go to Page:
1, 2
Go to Top
This Page loaded in 0.016 seconds.
Terms of Service | Privacy Policy | Contact Us | Credits | Job Opportunities
© Copyright 2011-2020 Sylestia Games LLC.
All names and logos associated with Sylestia are Trademarks of Sylestia Games LLC.
All other trademarks are the property of their respective owners.
For questions, comments, or concerns please email at Support@Sylestia.com.