Overview
Stables
Hatchery
Inventory
Wardrobe
Referrals
Settings
Seasonal Festival
World Map
Generator
Breeding Grounds
Nurturing Grounds
Party
Task Log
Mission Log
Quest Log
Player Trades
Trade Broker
Currency Exchange
Eggling Auction
Pick A Door
Official Games
Un-Official Games
Jinxie's Jamboree
Festival Shop
Diamond Shop
Avatar Shop
Scale Shop
Inbox
Forums
Community Polls
Advanced Search
September 26th, 2020

172 Online
2:34 PM
Advanced Search
Active Players on Sylestia
Category
Total
Yesterday
Players
5,359
784
Sylestia Pet Data
Category
Total
Yesterday
Pets
5,889,404
1,357
Generated
436,936
20
Captured
911,786
128
Bred
4,540,682
1,209
Statistics updated daily at midnight
Recent Announcements
Thread
Posted
Site Downtime - 9/24 @.. Sep 23 Site Downtime - 9/23 a.. Sep 22 Rapid Response Suggest.. Sep 12 Summer Festival Overvi.. Aug 16 Lost Grove Traits Show.. Jul 22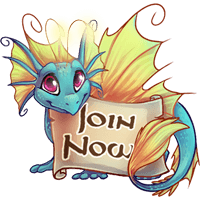 Forum Index > News and Announcements > Spring Festival Overview
Page 8
1, 2, 3, 4, 5, 6, 7, 8, 9
Go to Page:
Author
Thread Post
Krinadon
Level 70
Guardian of the Realm
Site Administrator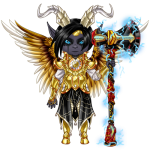 Joined: 12/17/2012
Threads: 831
Posts: 12,237
Posted: 6/25/2020 at 8:41 AM
Post #71
Link: https://www.sylestia.com/forums/?thread=89373&page=7#70
Author: Cactustoesss
Time Posted: 6/25/2020 at 7:51 AM
i haven't been on much this fest but I just started a new plant and was wondering how we boost it?


If you go to the Sylesti Garden section of the first post in this thread, it should explain how to utilize everything with the feature.
Cactustoesss
Level 70
The Perfectionist
Joined: 12/25/2017
Threads: 149
Posts: 5,538
Posted: 6/25/2020 at 11:19 AM
Post #72
thank you!
Pastelgothghost
Level 64
The Perfectionist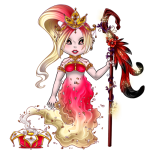 Joined: 8/25/2018
Threads: 22
Posts: 67
Posted: 6/25/2020 at 10:30 PM
Post #73
I found this like I said I would. Here you go.
Amethystx
Level 66
The Kind-Hearted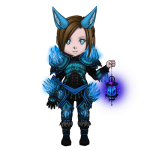 Joined: 11/16/2018
Threads: 3
Posts: 53
Posted: 6/25/2020 at 11:00 PM
Post #74
ahh thank you so much! i can finish everything now!
Pythonbloodbender
Level 64
Knight
Joined: 2/18/2019
Threads: 15
Posts: 337
Posted: 6/26/2020 at 9:04 PM
Post #75
can anyone help with my garden?
Minlifalcon
Level 65
High Priest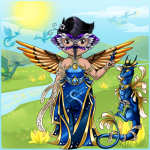 Joined: 12/21/2019
Threads: 163
Posts: 1,663
Posted: 6/27/2020 at 2:27 AM
Post #76
I can.
Falkinsey
Level 70
Grand Protector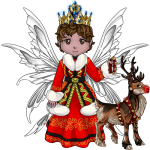 Joined: 10/4/2014
Threads: 15
Posts: 1,962
Posted: 6/30/2020 at 8:59 AM
Post #77
Last night I visited every garden that was still active using up my last few enrichments on plants that stood a chance of finishing or reaching one boost.

I noticed that there are only about 12-15 fabled plants that may not make it. I just wondered if these might get a reprieve too and be auto-finished? It would not make any significant difference to the site but to the individual who maybe has been trying all fest to get a Garden Skunk Ferrikki or other fabled seed but had run out of water, sun or weed-be-gone and has been struggling to get the required boost it could make their day :)

Just a suggestion!
Krinadon
Level 70
Guardian of the Realm
Site Administrator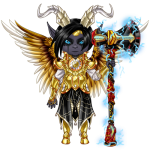 Joined: 12/17/2012
Threads: 831
Posts: 12,237
Posted: 6/30/2020 at 3:12 PM
Post #78
Link: https://www.sylestia.com/forums/?thread=89373&page=8#77
Author: Falkinsey
Time Posted: 6/30/2020 at 8:59 AM
Last night I visited every garden that was still active using up my last few enrichments on plants that stood a chance of finishing or reaching one boost.

I noticed that there are only about 12-15 fabled plants that may not make it. I just wondered if these might get a reprieve too and be auto-finished? It would not make any significant difference to the site but to the individual who maybe has been trying all fest to get a Garden Skunk Ferrikki or other fabled seed but had run out of water, sun or weed-be-gone and has been struggling to get the required boost it could make their day :)

Just a suggestion!


I do typically take into consideration such situations when I write up the scripts at the end of these Festivals. I will keep this in mind as I check over everything this week when I put together the final script.

Thank you for the heads up. =)
Nightlightscrolls
Level 70
Guardian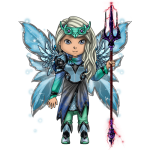 Joined: 11/30/2019
Threads: 2
Posts: 110
Posted: 7/1/2020 at 2:18 AM
Post #79
Link: https://www.sylestia.com/forums/?thread=89373&page=7#61
Author: Krinadon
Time Posted: 6/24/2020 at 2:15 PM
Just a few final bits of information regarding the Spring Festival. Firstly, I have extended its closure until Tuesday, June 30th, at 11:59pm. This will give players 2 extra days to finalize their Gardens and try and finish the Task Log.


Secondly, in regards to unfinished Plants in Gardens:

-Any completed, but unclaimed, Plant will be harvested for players after the Festival closes.

-Any and all Majestic Plants will be harvested for players after the Festival closes.

-Any Regular and Fabled Plants with at least 1/2 Bonus will be harvested for players after the Festival closes.

-Any other unfinished Plants will be lost.


Lastly, there will be an Eggling Auction this weekend from Saturday to Sunday. An official announcement will come closer to the weekend.


I had a Rosewood Natureguard plant that was the last thing I needed growing for the Fundle, but I don't have the egg in my hatchery. Is there a set time where I will receive it, and will I still receive the Fundle afterwards?
Tbelle9
Level 34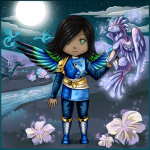 Joined: 4/11/2019
Threads: 0
Posts: 5
Posted: 7/1/2020 at 8:02 AM
Post #80
Hello, I actually did have a fabled plant that was ready for hatching with at least one visible trait. It was a poison dart frog nephini, but I couldn't collect it due to work and other problems. Is it possible to find some way of retrieving it?
Go to Page:
1, 2, 3, 4, 5, 6, 7, 8, 9
Go to Top
This Page loaded in 0.026 seconds.
Terms of Service | Privacy Policy | Contact Us | Credits | Job Opportunities
© Copyright 2011-2020 Sylestia Games LLC.
All names and logos associated with Sylestia are Trademarks of Sylestia Games LLC.
All other trademarks are the property of their respective owners.
For questions, comments, or concerns please email at Support@Sylestia.com.