Overview
Stables
Hatchery
Inventory
Wardrobe
Referrals
Settings
Seasonal Festival
World Map
Generator
Breeding Grounds
Nurturing Grounds
Party
Task Log
Mission Log
Quest Log
Player Trades
Trade Broker
Currency Exchange
Eggling Auction
Pick A Door
Official Games
Un-Official Games
Jinxie's Jamboree
Festival Shop
Diamond Shop
Avatar Shop
Scale Shop
Inbox
Forums
Community Polls
Advanced Search
August 10th, 2020

177 Online
4:34 PM
Advanced Search
Active Players on Sylestia
Category
Total
Yesterday
Players
5,198
692
Sylestia Pet Data
Category
Total
Yesterday
Pets
5,787,440
2,379
Generated
424,330
23
Captured
893,204
103
Bred
4,469,906
2,253
Statistics updated daily at midnight
Recent Announcements
Thread
Posted
Lost Grove Traits Show.. Jul 22 Lost Grove Restricted.. Jul 20 Patriotic Event Overvi.. Jul 3 Spring Festival Overvi.. May 23 Mother's Day Diamo.. May 10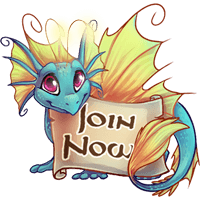 Forum Index > News and Announcements > Spring Festival Overview
Page 5
1, 2, 3, 4, 5, 6, 7, 8, 9
Go to Page:
Author
Thread Post
Beaubuddyz
Level 69
The Tender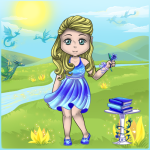 Joined: 2/23/2020
Threads: 139
Posts: 7,541
Posted: 6/19/2020 at 9:45 AM
Post #41
Nice Krin! Thanks for a great event & excited for the nytes!
Omegayt
Level 52
Joined: 3/12/2019
Threads: 7
Posts: 46
Posted: 6/19/2020 at 9:46 AM
Post #42
/:
I might as well sit back and watch everyone get diamonds. Anyways, I won't be here on the weekends for certain. But I guess that's okay.
Unstaeble
Level 70
Grand Protector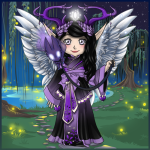 Joined: 3/14/2019
Threads: 87
Posts: 1,017
Posted: 6/19/2020 at 11:53 AM
Post #43
Thank you very much! I could use an extra stable XD

Also I was curious, would the new traits be released to generator or just to be found in the grove? not sure if this has already been answered
Edited By Unstaeble on 6/19/2020 at 11:54 AM.
GoldGryphon
Level 70
Guardian of the Realm
Joined: 1/28/2014
Threads: 72
Posts: 3,926
Posted: 6/20/2020 at 1:30 PM
Post #44
Krin, will we be able to finish the Task list after Sunday the 21st? I am still slowly slogging away at the 10k nurtures.....
Catlover22985
Level 54
The Perfectionist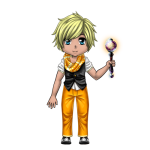 Joined: 6/19/2020
Threads: 0
Posts: 10
Posted: 6/20/2020 at 1:52 PM
Post #45
Who tagged me?
Somneli
Level 70
The Perfectionist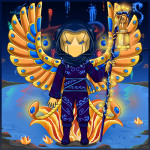 Joined: 1/9/2016
Threads: 82
Posts: 2,926
Posted: 6/20/2020 at 3:35 PM
Post #46
If you're referring to the message from Krinadon about the diamond sale on the previous page, that was an official ping that everyone gets.
Krinadon
Level 70
Guardian of the Realm
Site Administrator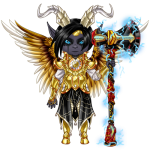 Joined: 12/17/2012
Threads: 823
Posts: 12,154
Posted: 6/20/2020 at 8:43 PM
Post #47
Link: https://www.sylestia.com/forums/?thread=89373&page=5#43
Author: Unstaeble
Time Posted: 6/19/2020 at 11:53 AM
Thank you very much! I could use an extra stable XD

Also I was curious, would the new traits be released to generator or just to be found in the grove? not sure if this has already been answered


The Traits will be implemented in a new way. It will sorta be inbetween Restricted Traits and regular Traits. However, they will originate from the Lost Grove exclusively.

More details will come once they're ready to be released.
Krinadon
Level 70
Guardian of the Realm
Site Administrator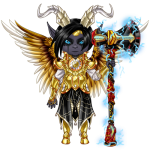 Joined: 12/17/2012
Threads: 823
Posts: 12,154
Posted: 6/20/2020 at 8:44 PM
Post #48
Link: https://www.sylestia.com/forums/?thread=89373&page=5#44
Author: GoldGryphon
Time Posted: 6/20/2020 at 1:30 PM
Krin, will we be able to finish the Task list after Sunday the 21st? I am still slowly slogging away at the 10k nurtures.....


The Task Log will continue to update until the Festival is 100% closed. So yep, Nurtures will continue to count after the Festival Zone/Forum Games end.
GoldGryphon
Level 70
Guardian of the Realm
Joined: 1/28/2014
Threads: 72
Posts: 3,926
Posted: 6/20/2020 at 8:46 PM
Post #49
Whew! Thanks, Krin for the answer Krin! I can get all those eggs and hatchlings done by then! :)
Krinadon
Level 70
Guardian of the Realm
Site Administrator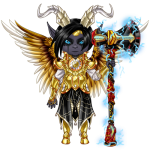 Joined: 12/17/2012
Threads: 823
Posts: 12,154
Posted: 6/21/2020 at 8:43 AM
Post #50
I am going to extend the Festival Zone closure and Forum Games deadline through Monday, June 22nd. So basically, everyone gets an extra 24 hours.

I have also temporarily reduced the required amount of Enchanted Water for all Blooms by 33% until the Festival Zone closes.

Happy Father's Day and happy hunting. =)
Go to Page:
1, 2, 3, 4, 5, 6, 7, 8, 9
Go to Top
This Page loaded in 0.017 seconds.
Terms of Service | Privacy Policy | Contact Us | Credits | Job Opportunities
© Copyright 2011-2020 Sylestia Games LLC.
All names and logos associated with Sylestia are Trademarks of Sylestia Games LLC.
All other trademarks are the property of their respective owners.
For questions, comments, or concerns please email at Support@Sylestia.com.