Overview
Stables
Hatchery
Inventory
Wardrobe
Referrals
Settings
Seasonal Festival
World Map
Generator
Breeding Grounds
Nurturing Grounds
Party
Task Log
Mission Log
Quest Log
Player Trades
Trade Broker
Currency Exchange
Eggling Auction
Pick A Door
Official Games
Un-Official Games
Jinxie's Jamboree
Festival Shop
Diamond Shop
Avatar Shop
Scale Shop
Inbox
Forums
Community Polls
Advanced Search
January 18th, 2021

192 Online
5:08 PM
Advanced Search
Active Players on Sylestia
Category
Total
Yesterday
Players
5,848
693
Sylestia Pet Data
Category
Total
Yesterday
Pets
6,131,360
2,392
Generated
461,308
172
Captured
946,474
346
Bred
4,723,578
1,874
Statistics updated daily at midnight
Recent Announcements
Thread
Posted
Region Chat Conduct Re.. Jan 15 Winter Festival Overvi.. Dec 23 IMPORTANT: Account Sec.. Dec 12 2020 Stocking Stuffer Nov 30 2020 Advent Calendar Nov 30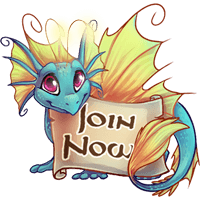 Forum Index > Official Games and Contests > 2020 Easter Event - Create an Easter Egg...
Page 1
1, 2, 3, 4, 5, 6, 7, 8
Go to Page:
Author
Thread Post
Krinadon
Level 70
Guardian of the Realm
Site Administrator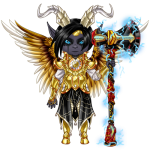 Joined: 12/17/2012
Threads: 848
Posts: 12,521
Posted: 4/8/2020 at 6:34 PM
Post #1
Digital Easter Egg Contest


The object of this contest is to create your own Sylestia-Themed Easter Egg!

This is the Digital Easter Egg Contest!
There is also a Traditional Contest, which can be found here.


Rules

1. You must submit ONE entry of your digitally created Sylestia-Themed Easter Egg.

2. You are allowed to create a scene or include Sylestia characters and/or pets with your submission. It does not have to be entirely restricted to just simply a decorated egg. Here is an example of an accepted entry: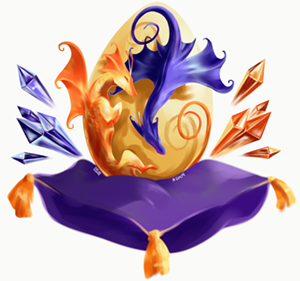 Example of an Acceptable Entry

When you are finished with your entry, come back to this thread and post it here.

A Player Guide on How to Upload Images

3. You must create your entry on your own! No assistance is allowed from anyone else. All work in your entry must be entirely originally created by you. No exceptions. Failure to follow this rule will not only disqualify your entry, but may also result in further punishments. We want to see your creativity!

4. Please do not reserve posts. Only post when you are ready to submit an entry. If your entry is still ongoing, you may post early with the progress that you currently have and edit your post as you finish.

5. Please do not ping me unless you have a specific question or concern that I need to address. Thank you.

6. The due date for submitting your entry is by Sunday, April 26th at 11:59 PM.


Prizes

Everyone's submissions will be judged by Faiona and I where we will select First, Second, and Third place winners based on creativity, effort, and appeal.

Have fun and enjoy!
Edited By Krinadon on 4/9/2020 at 8:29 PM.
Mossflight2
Level 70
Candy Dispenser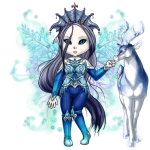 Joined: 1/15/2019
Threads: 72
Posts: 4,385
Posted: 4/8/2020 at 7:07 PM
Post #2
Self reminder
Uieaoeia
Level 70
Guardian of the Realm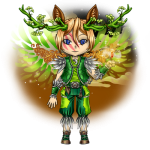 Joined: 2/8/2019
Threads: 57
Posts: 4,820
Posted: 4/8/2020 at 7:12 PM
Post #3
() __() || EASTER EGG CONTEST || () __ ()
Nyx.
An Astral Wanderer Ryori abandoned in another realm, Nyx was abandoned and forgotten. Everyone rejected her, laughed at her, hated her. She was always lonely, having noone to talk to.
When she was old enough to obtain her special move, she rejoiced. The rejection she had built over the years exploded like a volcano, bursting apart. Every time someone rejected her, her power only grew.
This.. is her egg.
() __() || EASTER EGG CONTEST || () __ ()
Aspenanimations
Level 64
Trickster
Joined: 10/3/2019
Threads: 65
Posts: 2,209
Posted: 4/8/2020 at 7:39 PM
Post #4
So joining when I can
Anitsa
Level 70
Cutely Creative
Joined: 8/16/2018
Threads: 10
Posts: 127
Posted: 4/8/2020 at 10:01 PM
Post #5
So I have a few ideas but need to ask a few questions.

1.) can we make a video (aka the egg hatching or the like)
2.) if aloud to make a video is there a guide on how to post it

I hope that asking these questions still qualifies me and does not break rule 5
Aspenanimations
Level 64
Trickster
Joined: 10/3/2019
Threads: 65
Posts: 2,209
Posted: 4/8/2020 at 10:32 PM
Post #6
You can make a gif but I don't think a video would be accepted
Lapo
Level 64
The Perfectionist
Joined: 2/11/2020
Threads: 78
Posts: 3,928
Posted: 4/8/2020 at 10:41 PM
Post #7
Woah. I love my art piece so much. PRIZED POSSESSION! I put the Opacity lower to make it look ocean-y on the scene




A worried mother Sylvorpa was about to have an egg.
"Oh dear," She squeaked, "This was not planned out well," She felt sorry for the egg. The ocean was where many humans liked to play and litter. It was not fair. Did they even care about the poor Sylesties that were getting caught from THEIR garbage? She heard splashes above and kid-sized feet carelessly swishing around, making the egg wobble uncomfortably. She wanted to yell at them for making her baby feel strange but she knew the children would laugh and try to pick her up. She yanked her egg and found a current to carry her away. The saltwater washed away her worries and let her be calm for just a minute.
She and her egg swept away into a better place to rest.
Edited By Opalfirelight on 4/9/2020 at 8:03 AM.
Ska6146
Level 70
The Tender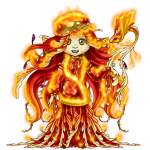 Joined: 1/22/2020
Threads: 100
Posts: 1,499
Posted: 4/8/2020 at 11:27 PM
Post #8
You skipped from step 5 to step 7 on your main post. (It does qualify as a concern)
Draumrkopa
Level 70
The Kind-Hearted
Joined: 1/19/2015
Threads: 152
Posts: 3,446
Posted: 4/8/2020 at 11:59 PM
Post #9
Are we aloud to do both the traditional egg and the digital egg or can we only participate in one?
K1tten
Level 70
Brosilla's Minion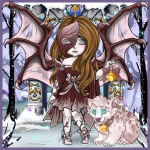 Joined: 12/18/2016
Threads: 0
Posts: 38
Posted: 4/9/2020 at 1:53 AM
Post #10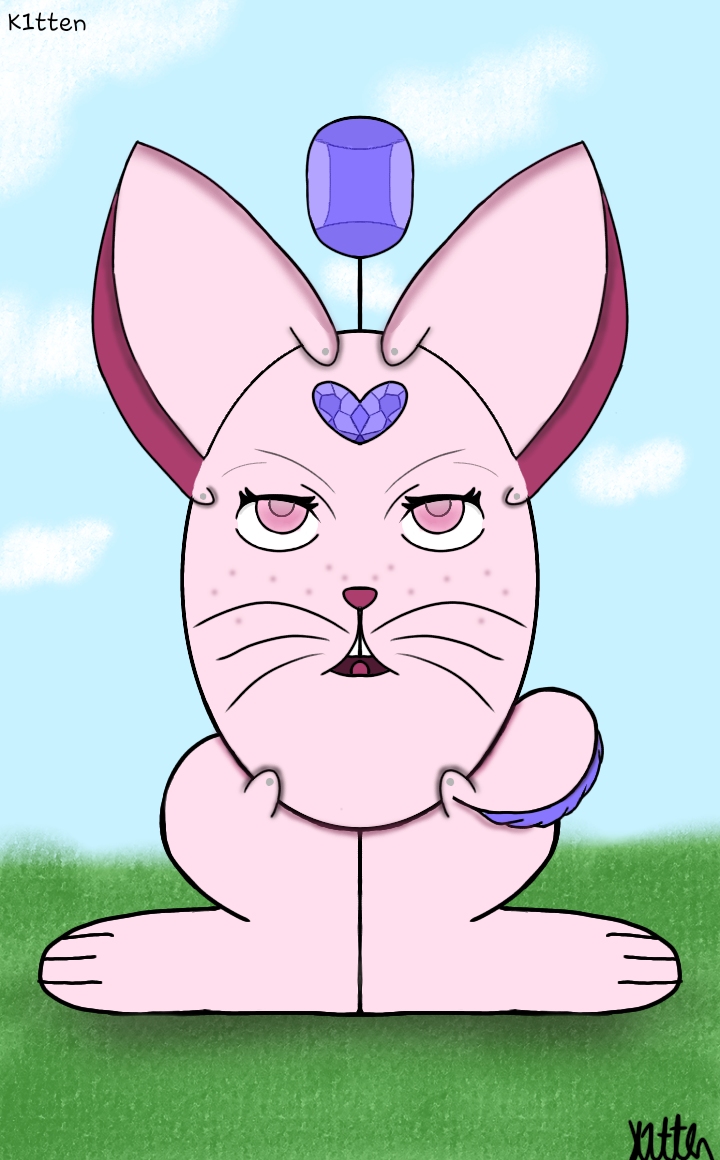 Wandering through a meadow, a pink figure is seen within a long range of sight. Approaching it, it seems to become clearer and clearer. A beautiful Bulbori preparing for Easter perhaps?

Curious as to what the Bulb can offer, a hand reaches out to carefully hold the Bulbori. Though one can't help but notice that it does not turn nor climb into the hand of the one offering

Confused as one can be, the Bulbori is now approached from the front. Still it does not move nor make any noise.

It is then that one notices that this is no Bulbori, but a large egg decorated to appear as one. The clips and pins holding to the egg, creating the illusions of a tail, ears, and a floating gem. At close inspection, it is but a pale impression of a Bulbori, made only to be seen at a far distance.

An Easter prank orchestrated by a bundle of bored Bulboris looking to find entertainment from afar.
Edited By K1tten on 4/9/2020 at 2:15 PM.
Go to Page:
1, 2, 3, 4, 5, 6, 7, 8
Go to Top
This Page loaded in 0.015 seconds.
Terms of Service | Privacy Policy | Contact Us | Credits | Job Opportunities
© Copyright 2011-2021 Sylestia Games LLC.
All names and logos associated with Sylestia are Trademarks of Sylestia Games LLC.
All other trademarks are the property of their respective owners.
For questions, comments, or concerns please email at Support@Sylestia.com.