Overview
Stables
Hatchery
Inventory
Wardrobe
Referrals
Settings
Seasonal Festival
World Map
Generator
Breeding Grounds
Nurturing Grounds
Party
Task Log
Mission Log
Quest Log
Player Trades
Trade Broker
Currency Exchange
Eggling Auction
Pick A Door
Official Games
Un-Official Games
Jinxie's Jamboree
Festival Shop
Diamond Shop
Avatar Shop
Scale Shop
Inbox
Forums
Community Polls
Advanced Search
February 26th, 2020

188 Online
11:27 AM
Advanced Search
Active Players on Sylestia
Category
Total
Yesterday
Players
6,875
964
Sylestia Pet Data
Category
Total
Yesterday
Pets
5,480,884
1,843
Generated
404,832
68
Captured
848,222
166
Bred
4,227,830
1,609
Statistics updated daily at midnight
Recent Announcements
Thread
Posted
Week of Love Overview Feb 13 New Feature: Nurturing.. Feb 9 Winter Festival Pet Tr.. Dec 26 Winter Festival Diamon.. Dec 23 Winter Festival Overvi.. Dec 22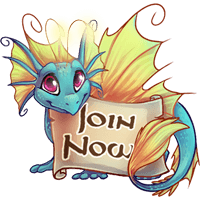 Forum Index > News and Announcements > Winter Festival Pet Traits/Avatar Styles
Page 3
1, 2, 3, 4
Go to Page:
Author
Thread Post
AaronAmpora
Level 65
The Hallowed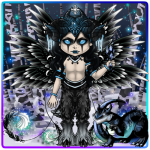 Joined: 12/26/2013
Threads: 148
Posts: 7,318
Posted: 12/26/2019 at 5:51 PM
Post #21
I really love the new Warpaint makeup! (I just added the eye one to my avatar and it looks super creepy <3)
And I'm wondering if the new Tabby gene is from my suggestion for the Fall Fest or if someone else suggested it.
Ponder
Level 70
The Tender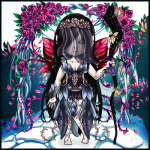 Joined: 8/29/2016
Threads: 116
Posts: 1,103
Posted: 12/26/2019 at 6:16 PM
Post #22
Ooh, I like the new Lupora trait a lot! (Too bad my Lupe theme is from last fest.) The new Nephini wings are nice, too.
I'm just curious, are the Ny'vene Frost Dragon traits at all inspired by the Kelpari traits I submitted, or is it just a coincidence? The Frost Pearl gene in particular seems somewhat similar to my design, but I'm not sure if it really is.
Stormwing555
Level 61
Candy Dispenser
Joined: 9/16/2019
Threads: 1
Posts: 39
Posted: 12/26/2019 at 6:58 PM
Post #23
I MUST HAVE DA LUPORA!
Imorphemi
Level 70
The Perfectionist
Joined: 3/1/2018
Threads: 145
Posts: 1,179
Posted: 12/26/2019 at 7:15 PM
Post #24
Oh man those icicle wings! I love them!
Arloqueek
Level 19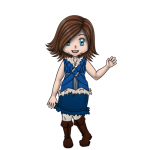 Joined: 12/22/2019
Threads: 0
Posts: 1
Posted: 12/26/2019 at 7:57 PM
Post #25
These are all so cool looking!
Alphawolfspntwd
Level 58
Benevolent Brewer
Joined: 5/7/2019
Threads: 35
Posts: 426
Posted: 12/26/2019 at 10:07 PM
Post #26
I love the new updates! The Vene's look so cute and fierce! I especially love the Viking makeup! The only thing I don't absolutely love, and this is just my opinion, is the Morkko update. But then again, I'm not a huge fan of Morkko's, so my opinion doesn't really matter anyways.
Keychain
Level 70
The Sweet Tooth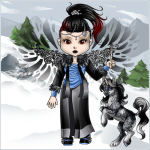 Joined: 8/11/2014
Threads: 34
Posts: 1,204
Posted: 12/26/2019 at 11:41 PM
Post #27
Love the new restricted vene traits as well as the lupe and morkko traits!

Is there any chance we can get some restricted bulb or fae traits in one of the upcoming fests? I think them and nytes are the only species with none, although I assume once the nyte revamp is done that there will be a restricted set released for them around the same time.

Heck, even some regular traits for them would be great. They don't get as much love in the marking department xD
Dragoil
Level 70
The Artistic
Joined: 2/28/2016
Threads: 145
Posts: 1,659
Posted: 12/27/2019 at 12:15 AM
Post #28
Oh cool new traits.. (stops dead at nephs) Wait.. (looks at her submission, looks back at the new trait, blinks and repeats) No way..
Krin if you guys got those lovely wings from my messy submission, My hat if off to you and your team! If not well darn it is so close how could I not love eet XD
Encryption
Level 70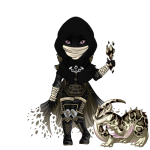 Joined: 6/24/2018
Threads: 32
Posts: 1,135
Posted: 12/27/2019 at 12:19 AM
Post #29
bulb and fae havent been revamped. when they do they will prob get alot of new genes, maybe res too. but rn giving them res sets is useless, since the art will change and the genes will all be redrawn
Keychain
Level 70
The Sweet Tooth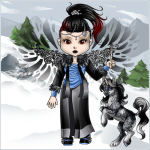 Joined: 8/11/2014
Threads: 34
Posts: 1,204
Posted: 12/27/2019 at 12:54 AM
Post #30
Yeah I know they haven't been revamped but then again neither has aeri, griffi, ligh, luff, neph, or ryos and yet they have restricted traits. However I do know that bulb and faes are in line to be revamped way before any of those except lighs cause those were in the first "group" as well but it would just be nice to have some new traits for them.

I'm cool with waiting until they do get revamped, it just can get repetitive because they don't have a big range of traits to pick from. xD
Go to Page:
1, 2, 3, 4
Go to Top
This Page loaded in 0.011 seconds.
Terms of Service | Privacy Policy | Contact Us | Credits
© Copyright 2011-2020 Sylestia Games LLC.
All names and logos associated with Sylestia are Trademarks of Sylestia Games LLC.
All other trademarks are the property of their respective owners.
For questions, comments, or concerns please email at Support@Sylestia.com.