Overview
Stables
Hatchery
Inventory
Wardrobe
Referrals
Settings
Seasonal Festival
World Map
Generator
Breeding Grounds
Nurturing Grounds
Party
Task Log
Mission Log
Quest Log
Player Trades
Trade Broker
Currency Exchange
Eggling Auction
Pick A Door
Official Games
Un-Official Games
Jinxie's Jamboree
Festival Shop
Diamond Shop
Avatar Shop
Scale Shop
Inbox
Forums
Community Polls
Advanced Search
May 31st, 2020

175 Online
1:23 AM
Advanced Search
Active Players on Sylestia
Category
Total
Yesterday
Players
5,465
867
Sylestia Pet Data
Category
Total
Yesterday
Pets
5,655,933
2,591
Generated
410,735
267
Captured
871,312
931
Bred
4,373,886
1,393
Statistics updated daily at midnight
Recent Announcements
Thread
Posted
Spring Festival Overvi.. May 23 Mother's Day Diamo.. May 10 Sylestia Job Opportuni.. Apr 23 Nytekrie Revamp Final.. Apr 13 Easter Event Overview Apr 10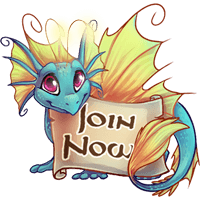 Forum Index > News and Announcements > Fall Festival Overview
Page 13
1, 2, 3... 12, 13, 14... 25, 26, 27
Go to Page:
Author
Thread Post
Jemadar
Level 70
Guardian of the Realm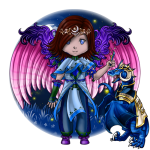 Joined: 5/2/2019
Threads: 13
Posts: 388
Posted: 11/6/2019 at 5:39 PM
Post #121
I am jealous of the players who can get on multiple boards, but mostly because I don't have the patience to nurture that many pets (or battle that many pets..)

Congratulations to the players who DO have the patience to do so. I am happy with my qitari <3
Trip
Level 70
The Artistic
Joined: 8/27/2017
Threads: 4
Posts: 56
Posted: 11/6/2019 at 5:43 PM
Post #122
Thank you, Krin!
NightbaneWolf
Level 70
Trickster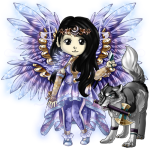 Joined: 11/29/2013
Threads: 267
Posts: 11,311
Posted: 11/6/2019 at 5:52 PM
Post #123
Aww, no one fight each other on leaderboards, at least not in that manner guys.

here, do you want a hug? I'll give hugs to whoever needs some comfort snuggles, just gimme a poke.

<3
Somneli
Level 70
The Perfectionist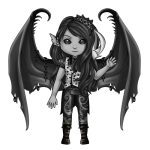 Joined: 1/9/2016
Threads: 81
Posts: 2,829
Posted: 11/6/2019 at 6:05 PM
Post #124
I'm pretty much always on 20+ boards, but that's because I mass nurture. (and spend way more time on it than I ought to, honestly.) It's much more common for mass nurturers to land multiple boards than battlers, since fighting points are limited by your party. So people who end up on multiple battle boards put in a LOT of hard work... they(/we) honestly earn every reward they get.

Fortunately most people don't seem to have a problem with it. I've gotten some "Wow, you're crazy!" in the past but really no one getting upset about it. That kind of backlash is definitely the exception, not the norm.
Mondschatten
Level 70
Guardian of the Realm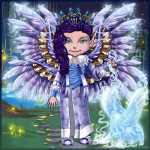 Joined: 6/28/2018
Threads: 3
Posts: 217
Posted: 11/6/2019 at 6:12 PM
Post #125
Link: https://www.sylestia.com/forums/?thread=81890&page=12#111
Author: Hanitsirk
Time Posted: 11/4/2019 at 1:50 AM
I just thought of a possible improvement for brewing. People do sleep sometimes, and brews tend to lose their Perfect status if they go that long without being tended, so maybe include a Pause Brew button somewhere? While paused, it would not grow at all, but it wouldn't lose it's Perfect status either, it would be in exactly the same condition it was in when you paused it. To make it more balanced, there could be a set time limit on how long it can be paused for in any 24-hour period perhaps.


I'd second this. Early on this fest, my brews were kept up fairly well by others when I was asleep or 'adulting'. Now, they are back to normal more often than not when I get up, and the hour-ish I get to play before my kiddo gets home often doesn't give me enough time to get them back up to perfect. By the time I have a chance to log back in, they're usually back down to normal. The pause would be great, even if it's only able to be used once per day.
Edited By Mondschatten on 11/20/2019 at 9:33 PM.
Shadow486
Level 59
Trickster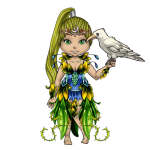 Joined: 7/26/2019
Threads: 0
Posts: 5
Posted: 11/6/2019 at 6:51 PM
Post #126
Is there a way to nurture more than one pets at a time?
Volinolona
Level 70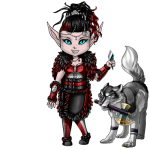 Joined: 7/9/2013
Threads: 7
Posts: 191
Posted: 11/6/2019 at 6:52 PM
Post #127
>.>
Not sure why anyone would think harassing someone over hard work would be okay. I mean, I will admit, I was beyond frustrated and a little upset to find that a single person got almost all the 3vs, especially when they seemed to be getting numbers I didn't even think were possible and I couldn't even keep up on one species.

But, that being said... I would do the same thing if I knew how. XD How the heck do y'all even do it? I don't understand how someone gets such numbers. I wish to learn. *sniffle* Mostly so I can hoard contest pouches because I like opening things. Heh.
Fox
Level 70
Sylestiologist
Joined: 3/10/2014
Threads: 289
Posts: 9,010
Posted: 11/6/2019 at 9:28 PM
Post #128
I'll put in my two cents...

Players should be rewarded for the effort they put in, not punished or discouraged from participating.

If someone has the initiative to participate in all boards, then let's allow them to do so. I personally would be playing a lot less if this changes in a way that restricts players and their ability to win prizes through hard work. It is not easy obtaining prizes from all boards.

This shouldn't be restricted/changed especially if the reason for doing so is because a few kids got super upset and jealous that they don't have the same work ethic. The boards aren't about luck, they are about perseverance and skill. Skill should be rewarded.
Thunderraptor
Level 70
Champion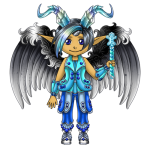 Joined: 6/18/2018
Threads: 0
Posts: 15
Posted: 11/6/2019 at 9:38 PM
Post #129
As long as it's fair and not though external devices I think it's fair to reward players for getting high points though hard work
RedDestiny37
Level 70
High Druid
Joined: 5/25/2018
Threads: 53
Posts: 1,095
Posted: 11/6/2019 at 9:43 PM
Post #130
It is their time and effort put in to winning on the boards, I dont think anything should be changed. If people dont want to put in the effort and time, thats on them. Then they complain afterwards that life isnt fair because someone visibly put in more time and effort and got greater rewards.
Go to Page:
1, 2, 3... 12, 13, 14... 25, 26, 27
Go to Top
This Page loaded in 0.031 seconds.
Terms of Service | Privacy Policy | Contact Us | Credits | Job Opportunities
© Copyright 2011-2020 Sylestia Games LLC.
All names and logos associated with Sylestia are Trademarks of Sylestia Games LLC.
All other trademarks are the property of their respective owners.
For questions, comments, or concerns please email at Support@Sylestia.com.