Overview
Stables
Hatchery
Inventory
Wardrobe
Referrals
Settings
Seasonal Festival
World Map
Generator
Breeding Grounds
Nurturing Grounds
Party
Task Log
Mission Log
Quest Log
Player Trades
Trade Broker
Currency Exchange
Eggling Auction
Pick A Door
Official Games
Un-Official Games
Jinxie's Jamboree
Festival Shop
Diamond Shop
Avatar Shop
Scale Shop
Inbox
Forums
Community Polls
Advanced Search
February 25th, 2020

128 Online
12:25 AM
Advanced Search
Active Players on Sylestia
Category
Total
Yesterday
Players
6,885
977
Sylestia Pet Data
Category
Total
Yesterday
Pets
5,479,040
1,723
Generated
404,764
68
Captured
848,055
201
Bred
4,226,221
1,454
Statistics updated daily at midnight
Recent Announcements
Thread
Posted
Week of Love Overview Feb 13 New Feature: Nurturing.. Feb 9 Winter Festival Pet Tr.. Dec 26 Winter Festival Diamon.. Dec 23 Winter Festival Overvi.. Dec 22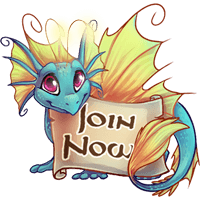 Forum Index > Official Games and Contests > 2019 Fall Festival - Avatar Item Design
Page 2
1, 2, 3, 4
Go to Page:
Author
Thread Post
Dragoil
Level 70
The Artistic
Joined: 2/28/2016
Threads: 145
Posts: 1,659
Posted: 9/4/2019 at 7:25 PM
Post #11
Plague Doctor outfit
Yes its a bit of a trope but it goes well with my held and background ideas (plague of rats and spirit of plague)
A nod to a few things here is my female doctor outfit

coloured with traditional colours, spirit of plauge is rat held



Male in white design



Background with no avi, Its a bit messy, was trying to go ghosty..



There are ton of different mask colour Ideas, here is a few: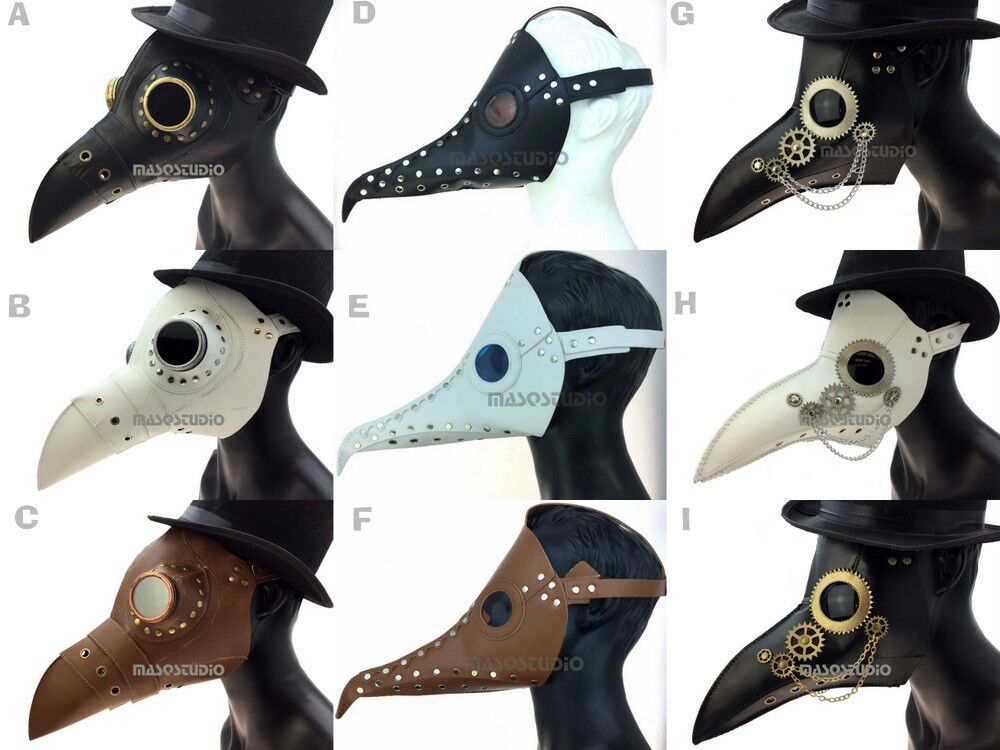 Edited By Dragoil on 9/20/2019 at 1:20 AM.
Syrix
Level 70
High Priest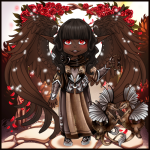 Joined: 12/14/2017
Threads: 82
Posts: 757
Posted: 9/5/2019 at 10:08 AM
Post #12
~Jack o' Lantern Costume~

(Head Item is the same for both models)


Rixva
Level 70
Enchanted Explorer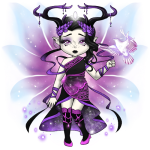 Joined: 4/20/2014
Threads: 88
Posts: 2,203
Posted: 9/6/2019 at 12:30 AM
Post #13
I improved on my submission from last year to make it more original~
I'm currently working on a male version but if I don't get that done, here's what I have so far~

I submit the new and improved Magic Student set!
Because fall means back to school for magic and non-magic students alike~

Outfit: Magic Student's Attire
-----(The scarf could be altered to not cover the face, I just thought it was cute ;) )

Head: Magic Student's Frazzled Hair
-----(Could do a set with and without glasses? But PLEASE can we get some big bushy hair :') )

Held: Magic Student's Familiar
-----(The item in the hand is a wand, but could be changed to be less recognizable?)
-----(And you could use different animals if desired, but we don't have cute lil rats yet o3o)


Iva
Level 70
Snow Wars Mastermind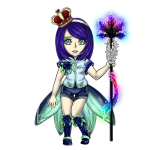 Joined: 7/20/2015
Threads: 29
Posts: 864
Posted: 9/6/2019 at 2:55 PM
Post #14
For avatar back:


turns out that i have 0 drawing talent but here goes



it supposed to be ouroboros sigil with alchemical circle thing in the middle
i was hoping that the sigil will have that glow effect which im not sure how to recreate on paint
Squeak
Level 70
Guardian of the Realm
Joined: 8/18/2015
Threads: 1
Posts: 52
Posted: 9/6/2019 at 3:16 PM
Post #15
Avatar Head Item - cozy autumn earmuffs
Avatar Outfit - warm fall leaves ensemble
Avatar Wings - autumn leaf wings
Avatar Back Item - windblown fall leaves
Avatar Held Item - nearly leafless branch staff


Wolvesofdeltora
Level 66
The Tender
Joined: 7/17/2015
Threads: 30
Posts: 637
Posted: 9/7/2019 at 7:55 PM
Post #16
Moth Warrior/Trainer Garb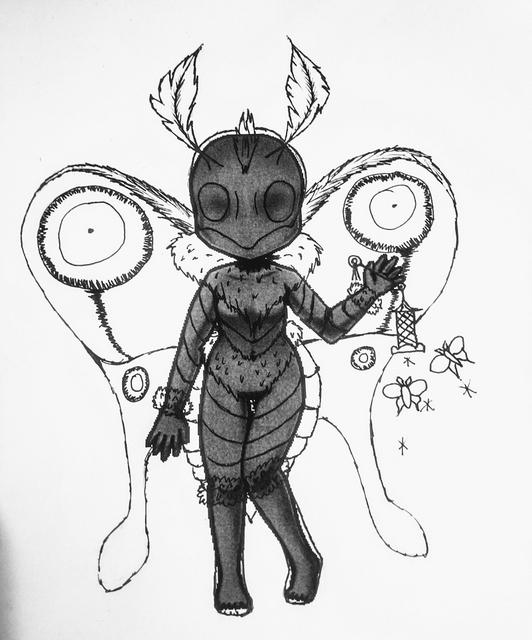 Head: Moth Helmet
Body: Moth Armor
Back: Fluffy Moth thorax
Wings: Luna Moth (or other Moth) Wings
Held: Moth Lantern

I know we have a moth-themed avatar set, but I really want a fluffy moth armor. Where I live moths are way more common in the fall than the summer, so I thought this would fit for fall. It has a fluffy neck and shoulder piece with fluff cuffed boots and gloves. The ridges on the body are supposed to look like the exoskeleton.

(If you're wondering why the image looks like that. I printed out the base, drew on it, and scaned it back onto the computer. I hope that's okay.)
Godiva
Level 70
The Sweet Tooth
Joined: 10/24/2016
Threads: 43
Posts: 1,646
Posted: 9/10/2019 at 6:28 AM
Post #17
Sinister Clown Costume

Option for sinister eyes/mouth/mask combo
Alternative head with hat




Outfit: Sinster Clown Costume
Wings: Sinister Torn Wings
Back: TBD
Held: Sinister Ryori Balloons
Head: Sinister Clown Hair/Hat
Edited By Godiva on 9/11/2019 at 4:53 AM.
Katelynn4545
Level 70
Candy Dispenser
Joined: 5/24/2015
Threads: 323
Posts: 16,895
Posted: 9/13/2019 at 2:49 PM
Post #18

Fortune Teller (amethyst)


Fortune Tellers Turban Long


Fortune Tellers Delicate Robe


Fortune Tellers Tarot Spirit (Mischief)


Mystic Tarot Ring

Edited By Katelynn4545 on 9/22/2019 at 7:21 PM.
Ajthedragon
Level 70
The Kind-Hearted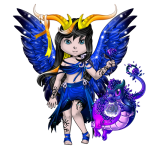 Joined: 2/26/2017
Threads: 0
Posts: 72
Posted: 9/15/2019 at 4:48 PM
Post #19
Ghostly Visage
Alt Colour

I just now realize I forgot to add the translucently. The idea is your typical floaty, foggy ghostly figure. Fist is a basic simple pale ghost, the second is a more aged Victorian style with the slight implication of a poltergeist because of the colours.

The ruffles on the arms are meant to be lace and the squiggles around the neck line are roses/more lace.
Kattya
Level 70
Trickster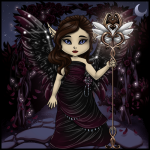 Joined: 4/16/2018
Threads: 81
Posts: 1,756
Posted: 9/18/2019 at 5:42 AM
Post #20
Reentering designs from last fall, i like them so i dont see a reason not to xD

Avatar Held Item- Steampunk dragon with skull



Avatar Outfit- Corset ballgown



Avatar Head Item- Gothic Wig and top hat



Avatar Back Item- Haunted Moon background



Avatar Wings- Spider web Wings



All together

Go to Page:
1, 2, 3, 4
Go to Top
This Page loaded in 0.016 seconds.
Terms of Service | Privacy Policy | Contact Us | Credits
© Copyright 2011-2020 Sylestia Games LLC.
All names and logos associated with Sylestia are Trademarks of Sylestia Games LLC.
All other trademarks are the property of their respective owners.
For questions, comments, or concerns please email at Support@Sylestia.com.