Overview
Stables
Hatchery
Inventory
Wardrobe
Referrals
Settings
Seasonal Festival
World Map
Generator
Breeding Grounds
Nurturing Grounds
Party
Task Log
Mission Log
Quest Log
Player Trades
Trade Broker
Currency Exchange
Eggling Auction
Pick A Door
Official Games
Un-Official Games
Jinxie's Jamboree
Festival Shop
Diamond Shop
Avatar Shop
Scale Shop
Inbox
Forums
Community Polls
Advanced Search
February 24th, 2020

182 Online
9:36 PM
Advanced Search
Active Players on Sylestia
Category
Total
Yesterday
Players
6,899
950
Sylestia Pet Data
Category
Total
Yesterday
Pets
5,477,317
1,315
Generated
404,696
116
Captured
847,854
162
Bred
4,224,767
1,037
Statistics updated daily at midnight
Recent Announcements
Thread
Posted
Week of Love Overview Feb 13 New Feature: Nurturing.. Feb 9 Winter Festival Pet Tr.. Dec 26 Winter Festival Diamon.. Dec 23 Winter Festival Overvi.. Dec 22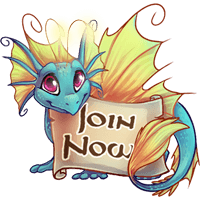 Forum Index > Official Games and Contests > 2019 Spring Festival - Pet Trait Design
Page 1
1, 2, 3, 4, 5, 6, 7, 8, 9
Go to Page:
Author
Thread Post
Faiona
Level 64
Nature Walker
Site Administrator
Joined: 12/17/2012
Threads: 351
Posts: 4,302
Posted: 3/27/2019 at 4:11 PM
Post #1
Hello everyone! We will be holding design contests once again for the 2019 Spring Festival (Coming in April)! Please make sure to read the rules carefully!




Rules



1. Design a pet gene or mutation for only the following species: Aurleon, Draeyl, Ferrikki, Aeridini, Kelpari, Luffox, Lunemara, Lupora, Morkko, Nephini, Ny'vene, Puffadore, Qitari, Sylvorpa, Vulnyx, Zolnixi. After you are done designing your trait, come back to this thread and post the image in this thread. To get a blank pet image just go to the generator page and take the image from there. You can resize the image to the maximum size via the image url, the maximum size is 500.

2. You must draw the trait on the pet. If you feel that your drawing skills aren't great, then along with your drawing you can include a description to better help us envision your mutation. If you are unable to draw something, then I am sorry, there will be no exceptions.

3. You are allowed to be free with your creative process, so it is not necessary to make it Spring themed.

4. Please do not reserve posts. If you reserve a post I will delete your post.

5. Please do not Ping me with your submission. Please only Ping me if you have a question.

6. Before submitting your entry please make sure to scan the thread to see if someone else has done something similar. Try to make your entry unique and if someone has already done something that you were wanting to do...then I highly suggest you pick something different. If you feel someone has "copied" your design, do not say anything to that person - especially in this thread.

7. You may only submit ONE official entry for each species on the list. If you wish to submit more then you can send me a PM with drawings of your trait idea. However all PMed entries that are sent to me will not count for prizes. To clarify, an entry can encompass multiple Trait Slots. As an example, say your entry is a Butterfly set for a certain species. Your entry can include Butterfly Wings, Butterfly Antennae, Butterfly Armor, etc. Species are all different with their Trait Slots so we're looking more at design ideas and not strictly Trait Slot submissions.

8. The end date is April 6th 2019 at 11:59 PM server, after that there is no guarantee that we will see your entry and the thread will be locked once designs are picked.




Note



I am very aware that it's typical to use google to search for ideas when designing things. However, it is extremely important that if someone happens to be referencing another person's artwork, it should not be possible to google it and find exactly what was used as reference. Please make sure to change it enough and be creative enough that you're making it your own design. This is extremely important not just for ethical reasons but also for legal reasons when we're implementing something onto our site. Thank you! =)



Prizes



All entries that are picked will have the trait created and the designers will receive a Mystical Essence of their choice. Everyone that participates will also receive a participation prize.

Don't comment on someone's entry unless you have something nice to say. If someone copies your entry then have faith in us that we will determine the correct winner. Please do not fight over entries, if I see anyone doing this in the thread then whoever is fighting will be disqualified.


All Participants

Prizes: [Fabled Seed Pouch] x1, [Premium Fertilizer Bag] x2, [Decorated Eggs] x500
Edited By Krinadon on 5/25/2019 at 10:44 PM.
Agilupora
Level 70
High Warlord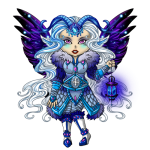 Joined: 11/18/2018
Threads: 10
Posts: 333
Posted: 3/27/2019 at 4:44 PM
Post #2
Should we do a male and female variant if they differ depending on gender?
Chocolat
Level 70
The Sweet Tooth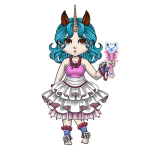 Joined: 2/10/2015
Threads: 62
Posts: 1,134
Posted: 3/27/2019 at 4:49 PM
Post #3
Introducing:

A Kelpari with salmon!
This trait is a blanket that goes down there back, several larger sparse round dots along it, with smaller denser speckling of spots as the marking meets the body.




A Drae with Chameleon!
A long design that emphases the eyes and swoops up to the crest punctuated by a secondary color. It also has long tubal stripes, with spots. The tail also has a fine detail using the secondary shade!




A Aurleon with Cheeky / Cockatiel!

This Aur has a near solidly colored head with it's secondary color, and it's base has a nice round cheek marking! It's tertiary feathers are solidly colored, while streaks of the two decorate the tail. A small detail of a round marking matching it's cheeks are in the ear feather fluffies!




Rhinelander on the Bulbori!

This is based on the rhinelander rabbit breed markings! It includes two colors mottled around the eyes, ears, spine and top of the tail. The nose and mouth have a distinct "Butterfly" marking that's unique to the breed! We also get to enjoy dimples and eyebrow markings in a solid color on the face.




Mutations

Royal Gifts



Fur collar



Floppy Ears

Edited By Chocolat on 3/28/2019 at 12:13 AM.
Scathreoite
Level 70
Master Egg Hunter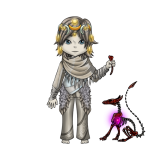 Joined: 11/2/2014
Threads: 33
Posts: 1,934
Posted: 3/27/2019 at 5:00 PM
Post #4
@Faiona, I think that the "only these species" list is from the winter fest- it has Griffi rather than Aeridini listed.

Aeridini- Emperor Penguin

Aurleon- Flourishing Armor
Draeyl- Leaf wings
Ferrikki- Lightning Trace/ Lightning Crackle
Kelpari- Pondweed Mane

(Of course, Kelpari do have the Kelp Mane, but Kelp Mane always struck is as a rather busy trait- it's wiggling all over the place, there are shiny-sparkly bits, the water mane is present.
This is intended to be... not busy. Maybe just two colours, or maybe a little two-colour gredation on the flowers but not the leaves kinda thing.)

Luffox- Striped Possum

Lunemara- Stripes
Lupora- Ancient Jewelry
Morkko- Barred Bandicoot

(1 2)

Nephini- Tiger Stripes


(because I Still think nephs need them some tiger stripes)

Ny'vene- Mane

Puffadore- Komainu Markings
Qitari- Heraldic/ Herald's Garb
Sylvorpa- Salamander Crest

(based on the male crested salamander 1 2 3 4)

Vulnyx- Feathered Jewelry

Zolnixi- Pied Bat
Edited By Scathreoite on 4/6/2019 at 9:11 PM.
Amberpaw
Level 70
Nature Walker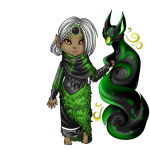 Joined: 6/16/2017
Threads: 85
Posts: 1,251
Posted: 3/27/2019 at 5:02 PM
Post #5


Sylvorpa Paint! Probably would go in Gene 1, I believe. Based off the Zolnixi/Vulnyx gene Paint
Kalores
Level 70
Premier Ice Carver
Joined: 8/11/2013
Threads: 96
Posts: 3,177
Posted: 3/27/2019 at 5:16 PM
Post #6
Here are my Spring Fest Pet Trait entries. I look forward to seeing everyone else's~

Aurleon
Water Spirit:
I wanted to give the Aurleon an aquatic feel.




Draeyl
Draeyl
Astral Wings:
This is one I am reentering. It is a set of wings based off of the Astral Armor and Helm for the Draeyl.




Ferrikki
Flame Crest:
I thought a nice flame would suit the Flame Runes trait.




Griffi
Cosmic Essence:
There are some cosmic energies with stars in it swirling around the Griffi.




Kelpari
Cosmic Mantle:
On the chest is a stone with a star inside. There is a metal loop around the neck which has engravings on it. There is also supposed to be a metal crescent moon around each shoulder blade which also has engravings on it. The pinky red stuff coming off of the loop and crescent moons is supposed to be cosmic energy with stars in it.




Luffox
Phoenix Wings:
The golden feathers form the arm of the wing and out from the feathers come flames.




Lunemara
Solar Wings:
I got the idea from native sun art. I though, with a name like "Lune", it would be nice to throw some sun/moon references in there. The wings are supposed to be transparent.




Lupora
Spiritual Runes:
I thought a nice spiritual vibe would suit the Lupora as wolves are often seen in a spiritual way.




Morkko
Shadow/Ephemeral Familiars:
The Morkko has little familiars(drawn like hummingbirds) flying around it, but they look hazy or shadow like.




Nephini
Sun/Solar Runes/Markings:
The Nephini has the Sun Armor Mutation, so I though it would be nice to have a gene that would go well with it.




Ny'vene
Cosmic/Nebula/Starry Essence:
There are a few nice star/space themed traits for the Ny'vene, so I thought an essence mutation based off of the same thing would be nice. The pink and blue areas are like nebulas, with stars in them.




Puffadore
Glowing/Firefly Horns:
The Puffadore is sporting a pair of horns with glowing parts on it that would resemble the glow of a firefly.




Qitari
Rainbow Essence:
The Qitari has a couple of rainbow traits, so I thought a Rainbow Essence mutation would go well with them.




Sylvorpa
Storm Guardian Wings:
The Sylvorpa has a pair of dragon like wings made out of water. In them course lightening bolts.




Vulnyx
Starfire Runes:
This is a gene design to go with the Starfire Mutation set~




Zolnixi
Kamaitachi:
This mutation is based off of the Yokai in Japanese lore called Kamaitachi. In this mutation, I have given the Zolnixi a sickle coming out of its tail and one sickle coming out of each of its legs.

Edited By Kalores on 3/27/2019 at 5:17 PM.
Chocolat
Level 70
The Sweet Tooth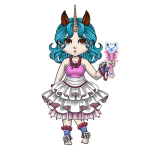 Joined: 2/10/2015
Threads: 62
Posts: 1,134
Posted: 3/27/2019 at 5:19 PM
Post #7
Just to clarify!
Is this contest for both genes and mutations? :)
Lauradrakkyn
Level 70
The Tender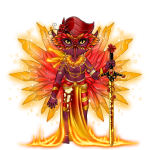 Joined: 8/26/2016
Threads: 4
Posts: 245
Posted: 3/27/2019 at 5:48 PM
Post #8
I'm sorry to bother you, but this is my first time doing this, and I'm not quite sure how to put external images in threads. I made a design in Paint, but I don't know how to transfer the image. Again, sorry to bother you.
Watercolors
Level 70
The Artistic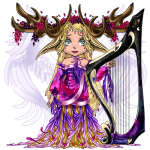 Joined: 1/29/2015
Threads: 117
Posts: 2,324
Posted: 3/27/2019 at 6:22 PM
Post #9
G1 Fairy Freckles
G2 Firefly Kisses
G3 Terrarium
M2 Firefly Wings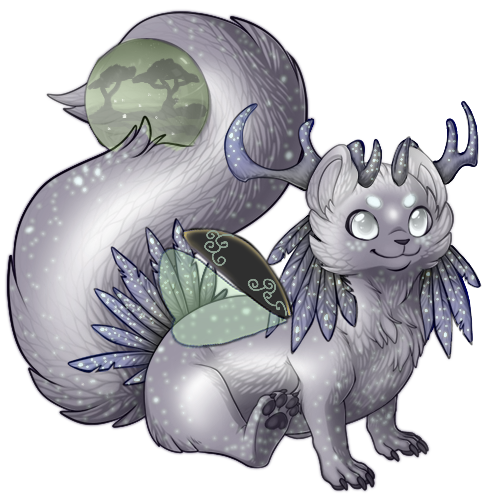 Laural303
Level 28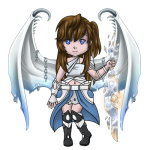 Joined: 2/15/2019
Threads: 2
Posts: 79
Posted: 3/27/2019 at 6:32 PM
Post #10
1. Flower markings


2. Feathered wings
Basically, the wings are a bird's wings

Go to Page:
1, 2, 3, 4, 5, 6, 7, 8, 9
Go to Top
This Page loaded in 0.017 seconds.
Terms of Service | Privacy Policy | Contact Us | Credits
© Copyright 2011-2020 Sylestia Games LLC.
All names and logos associated with Sylestia are Trademarks of Sylestia Games LLC.
All other trademarks are the property of their respective owners.
For questions, comments, or concerns please email at Support@Sylestia.com.