Overview
Stables
Hatchery
Inventory
Wardrobe
Referrals
Settings
Seasonal Festival
World Map
Generator
Breeding Grounds
Nurturing Grounds
Party
Task Log
Mission Log
Quest Log
Player Trades
Trade Broker
Currency Exchange
Eggling Auction
Pick A Door
Official Games
Un-Official Games
Jinxie's Jamboree
Festival Shop
Diamond Shop
Avatar Shop
Scale Shop
Inbox
Forums
Community Polls
Advanced Search
May 25th, 2020

236 Online
11:51 AM
Advanced Search
Active Players on Sylestia
Category
Total
Yesterday
Players
5,528
868
Sylestia Pet Data
Category
Total
Yesterday
Pets
5,638,705
2,502
Generated
409,679
71
Captured
864,612
1,310
Bred
4,364,414
1,121
Statistics updated daily at midnight
Recent Announcements
Thread
Posted
Spring Festival Overvi.. May 23 Mother's Day Diamo.. May 10 Sylestia Job Opportuni.. Apr 23 Nytekrie Revamp Final.. Apr 13 Easter Event Overview Apr 10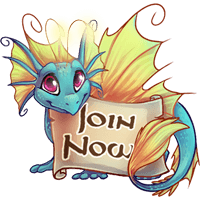 Forum Index > Official Games and Contests > 2018 Winter Festival - Build a Gingerbre...
Page 9
1, 2, 3, 4, 5, 6, 7, 8, 9, 10
Go to Page:
Author
Thread Post
Siamesemeifwa
Level 36
The Kind-Hearted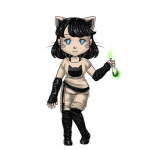 Joined: 9/12/2018
Threads: 14
Posts: 356
Posted: 12/31/2018 at 11:51 PM
Post #81
please dont ping me i cant do anything like this XD my head hurts soo much from these XD


(im not trying to be rude i just realy wouldnt like to participate in this kind of thing thank you for understanding)
Sakura
Level 70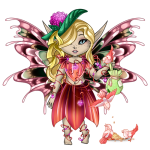 Joined: 6/9/2017
Threads: 75
Posts: 1,789
Posted: 1/1/2019 at 2:59 AM
Post #82
That is beautiful
Doeisa
Level 60
Master Egg Hunter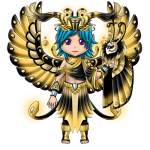 Joined: 2/3/2016
Threads: 3
Posts: 39
Posted: 1/2/2019 at 1:41 PM
Post #83
I built my house,, and my little sisters house.
I am entering the house i built for her,, the little tipi one.


Luna85echo
Level 34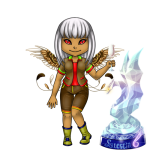 Joined: 3/15/2016
Threads: 23
Posts: 629
Posted: 1/3/2019 at 5:58 PM
Post #84
This pet still open?
Dragoil
Level 70
The Artistic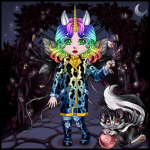 Joined: 2/28/2016
Threads: 146
Posts: 1,671
Posted: 1/12/2019 at 12:01 AM
Post #85
Snow Wars, Opponent #2 Fort

XD This entry, though not terribly complicated in design did take a LOT of planning and fiddly, piecing together, it took MANY days to complete, I tried to be meticulous in detail as best as I could (in gingerbread) I have a total of one fort, three front cannons, two infantry, and one guardian angel griffi. New techniques this year : mash mellow Fondant, Meringues.

1. Templates, Meringues made (those were my third batch, the others flopped) ginger bread sheets made



2. Baking walls :) all teh details are hand etched so all a little different



3. Decorating started! beginning to look like a fort!



4. More decorating, now it looks like a gingerbread fort XD had to add candies, a little over done but meh.



5. Towers assembled, these were tough since reg supports didn't work.



6. walls assembled, note pretzel portcullis!



7. Meringue tower toppers, Now its looking good XD



8. These four are views of the outside, basically done



9. Detailed shots of Griff & inside



10. just a few last cool shots through gate and windows of my Infantry marching XD



11. Last minuet additions of Icicles, not sure if they add or subtract but they were there:



all in all a fun project this year, it was a softer gingerbread so probably would not have held up if made to tall but tasted awesome!
TY for the contest :) ~Dragoil
Lostwords13
Level 70
Vanquisher of Undead
Joined: 6/16/2013
Threads: 113
Posts: 2,081
Posted: 1/13/2019 at 5:06 PM
Post #86
Some of the zone Named live in caves, therefore, cave qualifies as "house". So i amde a cave!

Materials used: ritz crackers, an entire jar of peanut butter, crushed green pea crisps, rolos, clumps of frozen spinach, and a cherry ring pop XD

Most pics have a closeup if you click on them xD



Gathering the materials. (never did find a use for the wheat thins. Oh well. More for noms!)



The first layer of ritz "bricks". I had to cut each cracker in half so i had a cavern underneath, which required very careful cutting with a wet knife xD



A few more layers of the cave are done. Ive also added a little campfire in the center. ITs made o shards from a cherry ring pop, and surrounded by crumbs from cutting the crackers.



The main structure is finished.



Coated the structure with peanut butter, and added some rolos inside as stumps for a little seating area around the campfire. Bonus topview pic.



I had some green pea crisps laying around, so i decided to crush them and use them as grass. So now we have a grass covered cave!



The final result! The frozen spinach is meant to be bushes xD (unfortunately, the pic of the finished product that shows my username has not uploaded after 24 hours so I am giving up on it. I doubt there will be any dispute that this is, in fact, my pic xD)
Aghubbs
Level 69
Cutely Creative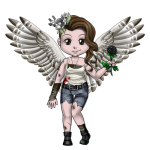 Joined: 9/3/2017
Threads: 33
Posts: 584
Posted: 1/16/2019 at 11:47 AM
Post #87
Here's my attempt at a gingerbread house!
I didn't remember this until today, so I know it's a little sloppy.
The muffins are homemade banana chocolate chip. I didn't plan to use them until now, but I guess it's good that I did!




If those don't work, try this.
https://imgur.com/a/iplO59C
IK It says AmberHeart04, I used my sister's account.
Edited By Aghubbs on 1/16/2019 at 11:59 AM.
Amberfur
Level 70
Warden of Umbra
Joined: 6/16/2017
Threads: 87
Posts: 1,280
Posted: 1/16/2019 at 11:47 AM
Post #88
Well, an explanation is in order.
I was about to eat my chips and guacamole when my sister reminded me about the Gingerbread house contest.
Chips and guac in a base:


Added a roof and siding:


Finished with some shingles (idk), windows, and a door, as well as a pepper for a chimney:

Amberfur
Level 70
Warden of Umbra
Joined: 6/16/2017
Threads: 87
Posts: 1,280
Posted: 1/16/2019 at 11:56 AM
Post #89
None of those work.
Aghubbs
Level 69
Cutely Creative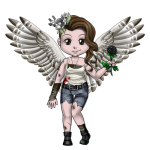 Joined: 9/3/2017
Threads: 33
Posts: 584
Posted: 1/16/2019 at 11:56 AM
Post #90
KK.
Go to Page:
1, 2, 3, 4, 5, 6, 7, 8, 9, 10
Go to Top
This Page loaded in 0.016 seconds.
Terms of Service | Privacy Policy | Contact Us | Credits | Job Opportunities
© Copyright 2011-2020 Sylestia Games LLC.
All names and logos associated with Sylestia are Trademarks of Sylestia Games LLC.
All other trademarks are the property of their respective owners.
For questions, comments, or concerns please email at Support@Sylestia.com.