Overview
Stables
Hatchery
Inventory
Wardrobe
Referrals
Settings
Seasonal Festival
World Map
Generator
Breeding Grounds
Party
Task Log
Mission Log
Quest Log
Player Trades
Trade Broker
Currency Exchange
Eggling Auction
Pick A Door
Official Games
Un-Official Games
Jinxie's Jamboree
Festival Shop
Diamond Shop
Avatar Shop
Scale Shop
Inbox
Forums
Community Polls
June 20th, 2019

183 Online
1:20 PM
Advanced Search
Active Players on Sylestia
Category
Total
Yesterday
Players
8,924
931
Sylestia Pet Data
Category
Total
Yesterday
Pets
4,976,762
1,581
Generated
351,240
63
Captured
765,185
187
Bred
3,860,337
1,331
Statistics updated daily at midnight
Recent Announcements
Thread
Posted
Diamond Sale and Doubl.. May 24 Lost Grove - The Forgo.. May 19 Working on Pet Scripts May 14 Qitari Mane Improvemen.. May 8 Spring Festival Overvi.. Apr 20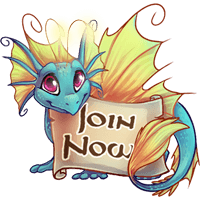 Forum Index > Official Games and Contests > 2018 Winter Festival - Build a Gingerbre...
Page 7
1, 2, 3, 4, 5, 6, 7, 8, 9, 10
Go to Page:
Author
Thread Post
Krinadon
Level 70
Enchanted Explorer
Site Administrator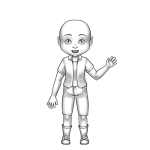 Joined: 12/17/2012
Threads: 757
Posts: 11,156
Posted: 12/25/2018 at 12:50 AM
Post #61
Link: https://www.sylestia.com/forums/?thread=70454&page=6#60
Author: Luxa
Time Posted: 12/24/2018 at 8:48 PM
I have a question
I and my siblings all made different gingerbread houses, and I have pictures of the processes and the finished results with the usernames, but not '2018 winter festival'.

Would it still be valid to post the pictures with just the username?

We ate most of the houses,, would it make any sense to take pictures of the remaining pieces with 'winter festival 2018'?
Thanks Krin! And sorry for not reading the post carefully through.

((two of my six siblings play this game,, they are Ripred and doeisa, just in case that information matters))


You can just post what you have. It should be fine.
Xxwinterwoodsxx
Level 63
Warden of Umbra
Joined: 7/14/2018
Threads: 41
Posts: 468
Posted: 12/25/2018 at 6:26 PM
Post #62
My entry~



Starting materials (I made my own frosting, though)



Basic form and front path completed,



Mostly done, just needs a quick finishing touch!



Added a handmade frosting snowman, and finally done!



And then my dog jumped up on the counter and tried to eat it. So much for that house...
Luxa
Level 70
The Eggstraordinaire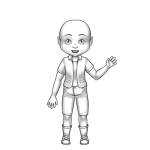 Joined: 9/1/2015
Threads: 67
Posts: 742
Posted: 12/26/2018 at 2:28 PM
Post #63
Okay! Here I try ~



Feinics
Level 35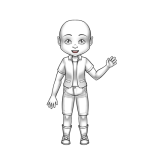 Joined: 11/7/2018
Threads: 1
Posts: 36
Posted: 12/27/2018 at 11:10 PM
Post #64


----------
Day 1: Gingerbread dough made- gluten free (because I am allergic and edibility is part of the rules xD)- and cut. Impression cutter used to make stone texture, toothpic used to make 'wood.' Rectangle cutters used to cut out the windows~




Day 2: With the gingerbread baked, decorating starts. Three batches of royal icing later and one is thinned and tinted this grey-brown to wash over the stone texture and bring it out a bit. I also bought just... SO much candy.




Days 3-5: Construction begins! This spanned multiple days but I only got the picture of the first "room" going up, soup cans and mason jars serving as my 'extra set of hands.' I also coated the roof pieces in gluten free cereal to get that "thatched" lewk.




But what are those things on those.. marshmallows? Why, they're chocolate elves (admittedly the foil is not edible, but it is the ONLY inedible thing besides the board :D ). I used a sharpie to edit the foil into the characters I wanted to portray.




Just here, living my best nerdy art life, making chocolates look like legends.




Day 6-7: Here comes the snow! Ended up powdering the roof with cocoa first because it looked to light for my taste, then using candy to decorate the place for Christmas! Various gumdrop- type candies for the lights, licorice wheels then untangled for light cords. Healthy dollops of white icing and powdered sugar mixed with edible glitter and crunched up rice paper for snow.




Day 8-???: Time to appeal to both audiences.

Here's a riddle for you: what winged beast on hoof and paw, could trade places with the Griffi's of Sylestia?

Rice crispy treats and a mixture of fondant and modeling chocolate led to me sculpting this good boy, and binge watching ALL the holiday baking shows while I did it was quite a help. Quick coat of edible paints soon finished him off.




Day... tbh this lasted a while and I lost track: The push to finish for Christmas paid off. Lots of icing and snow texture was added to the grounds. Candy was used to make a nest, more candy for stone. A little gingerbread pumpkin was fun as well as sour patch kids and peanut butter cups used to portray potted mandrakes. I had a lot of fun, and it was all prompted by this competition, so thanks :)


Galaxea
Level 70
The Kind-Hearted
Joined: 11/12/2014
Threads: 110
Posts: 1,688
Posted: 12/28/2018 at 3:26 PM
Post #65
More Gingerbread fun. or gingerbread catastrophy in my case.

First we start with the materials.




Then we start building.



Now we decorate.




Then we freeze so the marshmellow cream sets firm.



Then we take out to eat after dinner.



If you dont eat them fast enough they might be paid a visit from hurricane mayham.

Ripred
Level 61
Master Egg Hunter
Joined: 11/11/2015
Threads: 12
Posts: 89
Posted: 12/28/2018 at 5:52 PM
Post #66
Its honestly amazing i got a house made at all. The pieces came broken and the house fell apart 3 times. Not to mention, five kids making houses and one frosting ..... So much trouble


Faiona
Level 64
Nature Walker
Site Administrator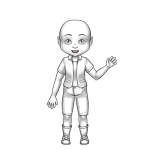 Joined: 12/17/2012
Threads: 332
Posts: 4,199
Posted: 12/31/2018 at 12:41 PM
Post #67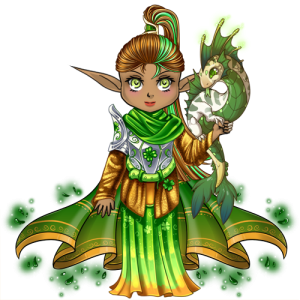 Ughhh...I'm so hungry! Must...eat...everything.

Don't get distracted Catriona there are so many lost pets that need to go back to their owners!




Hello again everyone! Another pet here is that looking for their owner...I err...could however understand why they got lost...a face only an owner could love...

Once again, whoever is the first person to solve the cryptogram and give the correct answer without editing their post, is obviously his owner! :) Oh, and if you have already found one of your pets...then obviously this one cannot be yours!




I have it on good word here that this symbol is an A:
Wanda
Level 65
The Perfectionist
Joined: 3/10/2018
Threads: 171
Posts: 1,463
Posted: 12/31/2018 at 12:48 PM
Post #68
what scotish song is sung at new year Auld Lang Syne i think
Dial
Level 70
The Perfectionist
Joined: 2/24/2014
Threads: 34
Posts: 780
Posted: 12/31/2018 at 12:48 PM
Post #69
What Scottish Song Is Traditionally Sung At New Years? Auld Lang Syne.
SkyRaven
Level 70
Sylestiologist
Joined: 7/13/2015
Threads: 69
Posts: 3,452
Posted: 12/31/2018 at 12:49 PM
Post #70
Auld Lang Syne?
Go to Page:
1, 2, 3, 4, 5, 6, 7, 8, 9, 10
Go to Top
This Page loaded in 0.013 seconds.
Terms of Service | Privacy Policy | Contact Us | Credits
© Copyright 2011-2019 Sylestia Games LLC.
All names and logos associated with Sylestia are Trademarks of Sylestia Games LLC.
All other trademarks are the property of their respective owners.
For questions, comments, or concerns please email at Support@Sylestia.com.