Overview
Stables
Hatchery
Inventory
Wardrobe
Referrals
Settings
Seasonal Festival
World Map
Generator
Breeding Grounds
Party
Task Log
Mission Log
Quest Log
Player Trades
Trade Broker
Currency Exchange
Eggling Auction
Pick A Door
Official Games
Un-Official Games
Jinxie's Jamboree
Festival Shop
Diamond Shop
Avatar Shop
Scale Shop
Inbox
Forums
Community Polls
September 15th, 2019

240 Online
3:14 PM
Advanced Search
Active Players on Sylestia
Category
Total
Yesterday
Players
7,262
1,051
Sylestia Pet Data
Category
Total
Yesterday
Pets
5,154,531
2,356
Generated
366,075
163
Captured
792,973
214
Bred
3,995,483
1,979
Statistics updated daily at midnight
Recent Announcements
Thread
Posted
Nytekrie Revamp Sketch.. Sep 12 Nytekrie Revamp Sketch.. Sep 10 Philter of Health and.. Aug 29 Labor Day Weekend Bonu.. Aug 28 Summer Festival Pet Tr.. Aug 23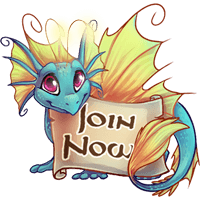 Forum Index > News and Announcements > Fall Festival Overview
Page 19
1, 2, 3... 17, 18, 19
Go to Page:
Author
Thread Post
Marsandin
Level 70
The Tender
Joined: 1/19/2013
Threads: 20
Posts: 1,747
Posted: 12/2/2018 at 3:22 PM
Post #181
At the next summer fest they'll get mailed back to you as expired/tarnished tokens. edit: Krin beat me to it :D

This fest was super fun. I was more busy than I wanted to be during it, but was still able to participate. Thanks a whole bunch for that.
Looking forward to Winter Fest now.
Edited By Marsandin on 12/2/2018 at 3:24 PM.
Malin1
Level 70
High Priest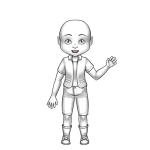 Joined: 6/15/2018
Threads: 53
Posts: 543
Posted: 12/2/2018 at 4:16 PM
Post #182
This fest was tons of fun :) thanks
Varyntha
Level 70
Fright Master
Joined: 9/3/2014
Threads: 19
Posts: 1,329
Posted: 12/2/2018 at 4:45 PM
Post #183
I too was a lot busier than I would have liked to have been during this Festival, but also still got to get in a lot of participation and I appreciate that so much! Thank you so much! <3
Muleac
Level 14
The Kind-Hearted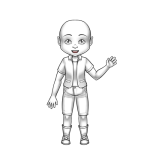 Joined: 11/5/2018
Threads: 0
Posts: 9
Posted: 12/3/2018 at 10:18 AM
Post #184
Um, what happens to the sylesti we were brewing at the time it ended? Can we get the completed versions, or do we not get anything?
Edit: Sorry, didn't read your post! I got my answer now!
Edited By Muleac on 12/3/2018 at 10:20 AM.
Charlottespider
Level 66
Joined: 8/10/2018
Threads: 38
Posts: 335
Posted: 12/3/2018 at 1:55 PM
Post #185
Wheres the post, i have the same question

Nvm i found it
Edited By Charlottespider on 12/3/2018 at 1:59 PM.
Aurusei
Level 63
The Artistic
Joined: 9/13/2017
Threads: 97
Posts: 1,364
Posted: 12/4/2018 at 6:02 AM
Post #186
Sorry if I sound impatient or anything, but I had 2 unfinished brews. When will I probably get the eggs?
Gerry
Level 70
The Perfectionist
Joined: 1/9/2017
Threads: 31
Posts: 719
Posted: 12/4/2018 at 6:29 AM
Post #187
some time this week
Go to Page:
1, 2, 3... 17, 18, 19
Go to Top
This Page loaded in 0.009 seconds.
Terms of Service | Privacy Policy | Contact Us | Credits
© Copyright 2011-2019 Sylestia Games LLC.
All names and logos associated with Sylestia are Trademarks of Sylestia Games LLC.
All other trademarks are the property of their respective owners.
For questions, comments, or concerns please email at Support@Sylestia.com.