Overview
Stables
Hatchery
Inventory
Wardrobe
Referrals
Settings
Seasonal Festival
World Map
Generator
Breeding Grounds
Party
Task Log
Mission Log
Quest Log
Player Trades
Trade Broker
Currency Exchange
Eggling Auction
Pick A Door
Official Games
Un-Official Games
Jinxie's Jamboree
Festival Shop
Diamond Shop
Avatar Shop
Scale Shop
Inbox
Forums
Community Polls
July 16th, 2019

199 Online
8:09 PM
Advanced Search
Active Players on Sylestia
Category
Total
Yesterday
Players
8,027
875
Sylestia Pet Data
Category
Total
Yesterday
Pets
5,026,296
1,867
Generated
353,845
99
Captured
769,404
181
Bred
3,903,047
1,587
Statistics updated daily at midnight
Recent Announcements
Thread
Posted
Lost Grove Zone Reboot Jul 11 Lost Grove - New Theme.. Jul 9 Patriotic Event Overvi.. Jul 3 Diamond Sale and Doubl.. May 24 Lost Grove - The Forgo.. May 19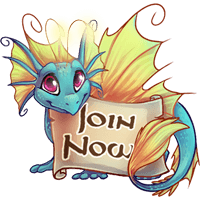 Forum Index > Official Games and Contests > 2018 Fall Festival - 3 Visible Ryori
Page 1
1, 2, 3... 21, 22, 23
Go to Page:
Author
Thread Post
Faiona
Level 64
Nature Walker
Site Administrator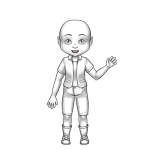 Joined: 12/17/2012
Threads: 332
Posts: 4,200
Posted: 10/29/2018 at 5:22 PM
Post #1
The objective of this game is to visit the Generator and create a 3-Visible Ryori.


Rules

1. Visit the Generator and design your dream 3-Visible Pet. After you're done, come back and post your Pet in this thread.
Note: you are not actually generating the pet.

2. In the spirit of the current festival, your Pet must be Fall Themed.

3. When posting your Pet, you must also include what the inspiration is. If you fail to include this in your post, your entry WILL NOT QUALIFY.

4. Please post ONLY ONE image. It must also be of an Ryori. Posts with multiple images or of the wrong species WILL NOT QUALIFY.
Note: This includes posting both Male and Female versions; you must pick the one that you want!

5. Your Pet MUST HAVE EXACTLY 3-VISIBLE TRAITS. A Trait counts as either a Gene or a Mutation. It cannot have any Carried Traits.

6. This contest is over at the end of the Fall Festival 2018. Any entries posted after this time will not qualify.


Prizes

Everyone who participates and has a qualifying entry will be put into a drawing. Whomever's name is randomly drawn from the list will have their Ryori created for them. Good luck and have fun!


Additional Resources

Guides on how to post images in threads:
https://www.sylestia.com/forums/?thread=24484
https://www.sylestia.com/forums/?thread=14143
Ayelaeyairelyese
Level 70
Wondrous Witch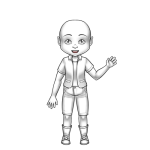 Joined: 5/9/2015
Threads: 267
Posts: 2,040
Posted: 10/29/2018 at 5:24 PM
Post #2
Caramel Macchiato Breezy Leaf Ryo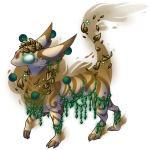 Inspired by the different colored leaves around my home, as well as my caramel coffee on these very cold days.
Edited By ALatteJava on 10/29/2018 at 5:28 PM.
Aura
Level 70
The Kind-Hearted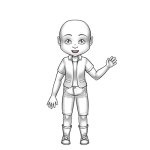 Joined: 7/4/2018
Threads: 65
Posts: 991
Posted: 10/29/2018 at 5:33 PM
Post #3
Full Moon Ryori


This was inspired by the full moon, which is generally related to halloween and werewolves. The night of the full moon is a magical night.
Limor
Level 70
The Kind-Hearted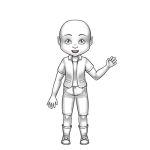 Joined: 7/5/2016
Threads: 214
Posts: 16,013
Posted: 10/29/2018 at 5:34 PM
Post #4
Can we use restricted traits?
Foxesarecool03
Level 28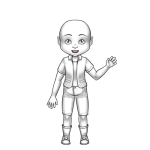 Joined: 1/15/2017
Threads: 0
Posts: 1
Posted: 10/29/2018 at 5:37 PM
Post #5
Fall forest




I got my inspiration from my grandmas house which is surrounded by trees and all the colors are so beautiful
Edited By Foxesarecool03 on 10/29/2018 at 5:39 PM.
Almere2
Level 65
Benevolent Brewer
Joined: 9/7/2017
Threads: 18
Posts: 144
Posted: 10/29/2018 at 5:39 PM
Post #6
Pumpkin Moon Ryori



What inspired this design is a field of pumpkins at night. The orbs around the Ryori represent the full moon and the leaves represent the vines that pumpkins grow on. The Galaxy trait is used to represent the stars and the Nebula trait is there to help with the stary sky affect and is also there to represent a light fog.
Morningglori
Level 64
The Sweet Tooth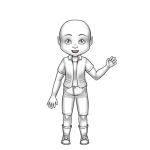 Joined: 3/9/2016
Threads: 51
Posts: 162
Posted: 10/29/2018 at 5:40 PM
Post #7
Mythnomer
Level 70
Omniscient Gardener
Joined: 6/2/2018
Threads: 9
Posts: 106
Posted: 10/29/2018 at 5:40 PM
Post #8
My Ryori is inspired by the Gaelic celebration of Samhain.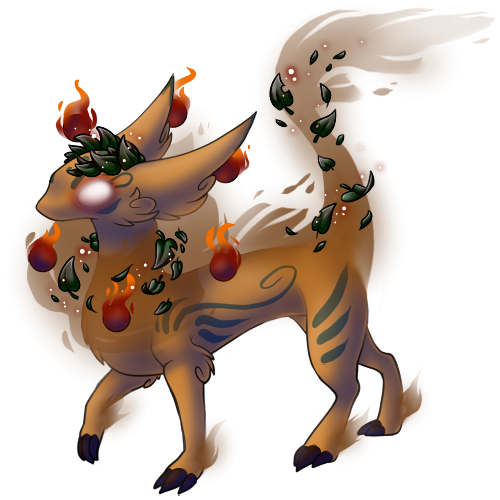 Alphadawg
Level 44
The Kind-Hearted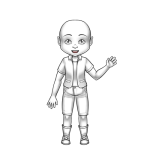 Joined: 5/17/2018
Threads: 19
Posts: 399
Posted: 10/29/2018 at 5:41 PM
Post #9
Werewolf Ryori

Inspired by the terrifying creature itself... the stories, anyway. I mean, who could know they were real?
...unless you were one yourself....
Edited By Alphadawg on 10/29/2018 at 5:42 PM.
Smallsith
Level 70
Joined: 8/26/2017
Threads: 5
Posts: 26
Posted: 10/29/2018 at 5:42 PM
Post #10


The inspiration for this design is Halloween costumes, autumn leaves, and the marigold flowers placed on the graves of loved ones in Mexican Dias De Lod Muertos celebrations.
Go to Page:
1, 2, 3... 21, 22, 23
Go to Top
This Page loaded in 0.013 seconds.
Terms of Service | Privacy Policy | Contact Us | Credits
© Copyright 2011-2019 Sylestia Games LLC.
All names and logos associated with Sylestia are Trademarks of Sylestia Games LLC.
All other trademarks are the property of their respective owners.
For questions, comments, or concerns please email at Support@Sylestia.com.