Overview
Stables
Hatchery
Inventory
Wardrobe
Referrals
Settings
Seasonal Festival
World Map
Generator
Breeding Grounds
Nurturing Grounds
Party
Task Log
Mission Log
Quest Log
Player Trades
Trade Broker
Currency Exchange
Eggling Auction
Pick A Door
Official Games
Un-Official Games
Jinxie's Jamboree
Festival Shop
Diamond Shop
Avatar Shop
Scale Shop
Inbox
Forums
Community Polls
Advanced Search
February 21st, 2020

178 Online
11:43 AM
Advanced Search
Active Players on Sylestia
Category
Total
Yesterday
Players
6,897
992
Sylestia Pet Data
Category
Total
Yesterday
Pets
5,472,801
1,445
Generated
404,389
86
Captured
847,238
170
Bred
4,221,174
1,189
Statistics updated daily at midnight
Recent Announcements
Thread
Posted
Week of Love Overview Feb 13 New Feature: Nurturing.. Feb 9 Winter Festival Pet Tr.. Dec 26 Winter Festival Diamon.. Dec 23 Winter Festival Overvi.. Dec 22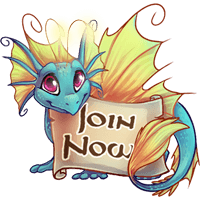 Forum Index > Official Games and Contests > 2018 Fall Festival - 3 Visible Ryori
Page 3
1, 2, 3, 4... 21, 22, 23
Go to Page:
Author
Thread Post
Fussyraptor
Level 69
The Fortuitous
Joined: 7/20/2017
Threads: 19
Posts: 235
Posted: 10/29/2018 at 5:52 PM
Post #21
Autumn spirit:


inspired bye all of the wonderful leaves that come with fall :)
my favorite leaves are the orange and yellow leaves, i just like how the colors blend together!
Kyralix
Level 66
The Kind-Hearted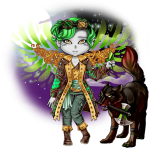 Joined: 5/21/2017
Threads: 15
Posts: 345
Posted: 10/29/2018 at 5:53 PM
Post #22
Sunset Petal Ryori


This was inspired by the sunsets during the fall.
Hypnoserpenteye
Level 68
Trickster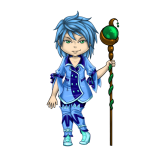 Joined: 11/16/2016
Threads: 0
Posts: 4
Posted: 10/29/2018 at 5:54 PM
Post #23
I created here the Jollity Ryori.


He was inspired of the Greek god of autumn, Notos (Auster in Latin). He was one of the four winds, and represented the South Wind, and was the bringer of storms in later summer and autumn as a whole. The colors of orange, dark gold, and red are pretty self-explanatory -- they are the stereotypical colors of fall! I decided to add the blue shaded orbs as a reference to the storms as well, plus blue eyes seem to make anything more "godly."
(Ironically, I would name him Jupiter).
Jypsum
Level 70
The Perfectionist
Joined: 7/26/2018
Threads: 0
Posts: 46
Posted: 10/29/2018 at 5:59 PM
Post #24
My Inspiration is Apple picking with the family live in New England USA. Autumn is apple picking season for my family and I. The orchard we go to has about 8/9 different kinds of apple and all of them different colors.

Apple Harvest Ryori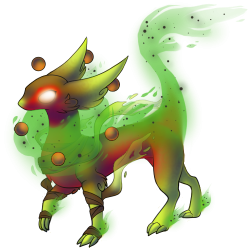 Edited By Jypsum on 10/29/2018 at 6:00 PM.
Sparrowstorm
Level 66
The Kind-Hearted
Joined: 10/8/2018
Threads: 9
Posts: 135
Posted: 10/29/2018 at 6:01 PM
Post #25
Autumn Frost Ryori




I go to school in the mountains, or specifically in a valley between a bunch of mountains, and there's this one sidewalk leading to the building I have most of my classes in where I get a great view of the trees on one of the nearby mountains. Autumn has never been my favorite season, but it is my mom's so I've always had a deep respect for all the gorgeous colors and (being honest here) the beautifully delicate displays of death before winter. I've also always had a fascination for frost and the combination of the blue-white frost on all the rich autumn colours just make the mountains sparkle beautifully as I go to my morning classes. It's a nice reminder of home (especially my mom) whenever I see or think about fall in the mountains and I like to add my own little touch of frost.

(It also helps that both me and my mom love cats, so Ryori's are one of my favorites. There are always so pretty no matter how they look!)
Phantompup
Level 61
The Carver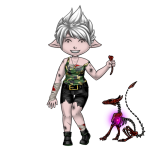 Joined: 9/6/2018
Threads: 22
Posts: 159
Posted: 10/29/2018 at 6:02 PM
Post #26
Phantom Ryori~Inspired by Danny Phantom, one of my favorite cartoons :P


Danny Phantom is a cartoon from Nickelodeon~ Danny is half ghost with ghost powers :3
Edited By Phantompup on 10/29/2018 at 6:06 PM.
Xxwinterwoodsxx
Level 66
Warden of Umbra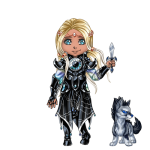 Joined: 7/14/2018
Threads: 44
Posts: 670
Posted: 10/29/2018 at 6:02 PM
Post #27
My design is based off Hecate, the greek goddess of Magic. I think of magic and witches when I think of Halloween, so...

Cuba
Level 61
Trickster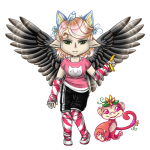 Joined: 8/3/2018
Threads: 4
Posts: 547
Posted: 10/29/2018 at 6:03 PM
Post #28
Twisted Moon Ryori


I got inspiration from how dark it gets at night and how the moon shines so brightly in fall.
Cloudofsummer
Level 30
The Sweet Tooth
Joined: 10/24/2018
Threads: 1
Posts: 28
Posted: 10/29/2018 at 6:08 PM
Post #29

I based it off the ghost and skeleton decoration in my neighborhood.
Jeaniec
Level 70
Frosty Hands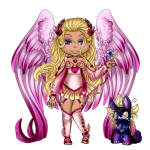 Joined: 12/6/2013
Threads: 33
Posts: 845
Posted: 10/29/2018 at 6:11 PM
Post #30
October Harvest Moon Ryori


G1: Fox.
M1: Petal Wreath
M3: Crown Of Leaves


Edited By Jeaniec on 10/29/2018 at 6:12 PM.
Go to Page:
1, 2, 3, 4... 21, 22, 23
Go to Top
This Page loaded in 0.015 seconds.
Terms of Service | Privacy Policy | Contact Us | Credits
© Copyright 2011-2020 Sylestia Games LLC.
All names and logos associated with Sylestia are Trademarks of Sylestia Games LLC.
All other trademarks are the property of their respective owners.
For questions, comments, or concerns please email at Support@Sylestia.com.