Overview
Stables
Hatchery
Inventory
Wardrobe
Referrals
Settings
Seasonal Festival
World Map
Generator
Breeding Grounds
Party
Task Log
Mission Log
Quest Log
Player Trades
Trade Broker
Currency Exchange
Eggling Auction
Pick A Door
Official Games
Un-Official Games
Jinxie's Jamboree
Festival Shop
Diamond Shop
Avatar Shop
Scale Shop
Inbox
Forums
Community Polls
October 21st, 2018

211 Online
11:41 AM
Advanced Search

Active Players on Sylestia
Category
Total
Yesterday
Players
9,676
1,168
Sylestia Pet Data
Category
Total
Yesterday
Pets
4,378,889
2,973
Generated
294,157
89
Captured
657,186
294
Bred
3,427,546
2,590
Statistics updated daily at midnight
Recent Announcements
Thread
Posted
Lupora Revamp Plan Oct 20 Poll: Consolidate Lupo.. Oct 14 Lost Grove: Update to.. Sep 21 Lost Grove: Update to.. Sep 19 Summer Festival Diamon.. Sep 2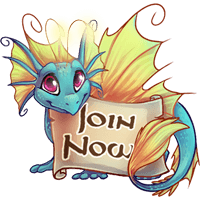 Forum Index > News and Announcements > Lupora Revamp Sketches Edit
Page 2
1, 2, 3... 13, 14, 15
Go to Page:
Author
Thread Post
Hawkeye
Level 65
The Carver
Joined: 7/7/2013
Threads: 285
Posts: 14,820
Posted: 1/24/2018 at 5:57 PM
Post #11
They look amazing! Though the males front back foot looks a bit strange, maybe it should turn out a bit more or is it just me?
Osore
Level 61
The Kind-Hearted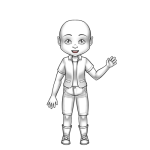 Joined: 2/13/2017
Threads: 102
Posts: 7,036
Posted: 1/24/2018 at 5:58 PM
Post #12
So cute!


I would add belly fur to the males like a immature male lion.
And maybe they could have more floof in the mane on the back?
Maybe some puppy fur on the adults would be cute!

The female pup has very cartoonish eyes, maybe make them a bit smaller?
Edited By Sketched on 2/1/2018 at 10:51 AM.
Bluepearl13
Level 56
The Kind-Hearted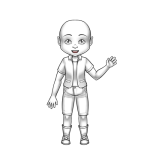 Joined: 8/21/2016
Threads: 100
Posts: 3,679
Posted: 1/24/2018 at 6:01 PM
Post #13
When are the luporas expected to be revamped? Im super excited!
Passionfox
Level 46
Joined: 12/28/2017
Threads: 38
Posts: 345
Posted: 1/24/2018 at 6:03 PM
Post #14
Love em!
Firefly
Level 70
Majestic Green Thumb
Joined: 2/16/2017
Threads: 52
Posts: 810
Posted: 1/24/2018 at 6:08 PM
Post #15
The male adult's eyes scare me....
Pirana
Level 66
Stocking Stuffer
Joined: 5/12/2016
Threads: 63
Posts: 2,984
Posted: 1/24/2018 at 6:09 PM
Post #16
So CUUUTTTE!!!
Chii
Level 49
Joined: 1/16/2018
Threads: 1
Posts: 15
Posted: 1/24/2018 at 6:15 PM
Post #17
Aaw those puppy forms thouuuugh ~
Lonefox
Level 70
Trickster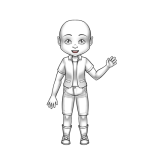 Joined: 8/29/2016
Threads: 81
Posts: 864
Posted: 1/24/2018 at 6:16 PM
Post #18
Wow, that female hatchling is such a happy little puppy! Male looks a bit mean....(Wolves are predators, but that doesn't mean they're mean.) But the tail going behind them is an improvement. Looks good overall!
Edited By Lonefox on 1/24/2018 at 6:18 PM.
Typhix
Level 61
The Artistic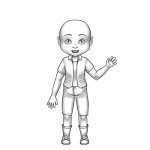 Joined: 7/21/2015
Threads: 72
Posts: 2,652
Posted: 1/24/2018 at 6:16 PM
Post #19
These sketches are better then the first ones!
The male hatchling looks kinda like a weasel lol he could use more work
The heads could be a little bigger and the females neck a little longer?
And the male could have a little less hatred to him!
But I must say the female hatchling is on point!
Edit: the female could use some eyelashes to look more like a girl, and you can barely see the females ear
Edited By Typhix on 1/24/2018 at 6:30 PM.
Slytherin
Level 61
The Tender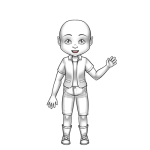 Joined: 8/3/2017
Threads: 7
Posts: 19
Posted: 1/24/2018 at 6:21 PM
Post #20
The females, I would have gone for more of a content look, but that's just me. Like with what the current female puppy Lupora has going on. The adult female looks a little to happy in my opinion, but I can learn to get over it. The back paws on the male don't seem to be behind the Lupora, or on the same plane as the front paws, whatever you're trying to go with. They seem to be 'inward levitating' if you could call it that. They're not straight on the same plain, and slightly pushed forward like off the ground and floating slightly. I also have trouble with that, getting one thing on the same plain. But, you do what you want, these are just suggestions after all.
Go to Page:
1, 2, 3... 13, 14, 15
Go to Top
This Page loaded in 0.006 seconds.
Terms of Service | Privacy Policy | Contact Us | Credits
© Copyright 2011-2018 Sylestia.
All names and logos associated with Sylestia are Trademarks of Sylestia.
All other trademarks are the property of their respective owners.
For questions, comments, or concerns please email at Support@Sylestia.com.