Overview
Stables
Hatchery
Inventory
Wardrobe
Referrals
Settings
Seasonal Festival
World Map
Generator
Breeding Grounds
Party
Task Log
Mission Log
Quest Log
Player Trades
Trade Broker
Currency Exchange
Eggling Auction
Pick A Door
Official Games
Un-Official Games
Jinxie's Jamboree
Festival Shop
Diamond Shop
Avatar Shop
Scale Shop
Inbox
Forums
Community Polls
January 23rd, 2019

250 Online
2:13 PM
Advanced Search

Active Players on Sylestia
Category
Total
Yesterday
Players
10,152
1,277
Sylestia Pet Data
Category
Total
Yesterday
Pets
4,629,718
2,366
Generated
325,332
270
Captured
708,137
220
Bred
3,596,249
1,876
Statistics updated daily at midnight
Recent Announcements
Thread
Posted
Site Downtime - 1/24 @.. Jan 23 Lupora Themed Revamp Jan 19 Ongoing Updates Jan 10 Winter Festival Pet Tr.. Jan 7 2018 Winter Festival O.. Dec 23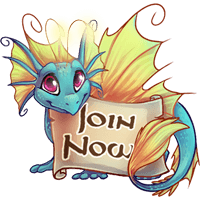 Forum Index > News and Announcements > Lupora Revamp Sketches Edit
Page 3
1, 2, 3, 4... 13, 14, 15
Go to Page:
Author
Thread Post
Moonsugar
Level 70
The Sweet Tooth
Joined: 1/16/2014
Threads: 32
Posts: 915
Posted: 1/24/2018 at 6:22 PM
Post #21
This is a big step in the right direction.

I like that the tail remains floofy while no longer hiding a lot of the body, the legs look more proportionate to the body than before, the female hatchling has lost that sad/scared look (and now she looks slightly psychotically happy, but that's okay!), and I suppose hatchling ears are more proportionate now as well (but I was not against them being huge and cute before).

Now, just a couple of things that still could use a little work/attention, in my eyes...

-The female's expression has become a little warmer, but it's still not the quintessential Lupora cheeky grin that I've grown fond of over the years. It's better than the previous sketch, so maybe the final result will more closely resemble it.

- The male has the same "slouched" posture (maybe a little less than before), though whereas the previous sketch seemed like he was depressed or exhausted, the new sketch has his expression looking... well, rather on the menacing side, kind of ready to snarl/growl. Not sure if this was intentional. The current Lupora male has no such menacing look as far as I interpret it, and I'm not really sure how I feel about that possibly becoming a thing.

All in all, looks quite a lot better now, yay!
Ruboo
Level 63
Sweet Solver
Joined: 1/19/2018
Threads: 2
Posts: 54
Posted: 1/24/2018 at 6:23 PM
Post #22
They look so floofy!
Devale
Level 51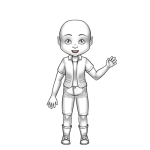 Joined: 1/3/2018
Threads: 1
Posts: 4
Posted: 1/24/2018 at 6:23 PM
Post #23
The fur on the male cub is a bit awkward in placement, but these are overall much more dynamic and detailed than the original. Looking forward to seeing the final designs!
SugarMapleWings
Level 63
Trickster
Joined: 4/10/2016
Threads: 12
Posts: 722
Posted: 1/24/2018 at 6:24 PM
Post #24
The only thing I think should be changed is something about the male baby Lupora's pose. It looks like he's in pain, honestly, and it hides most of his face. Idk but I like looking at their faces :3 other than that, it all looks good :D <3
Dinnerbone
Level 70
Fright Master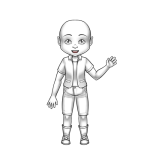 Joined: 1/21/2016
Threads: 30
Posts: 1,137
Posted: 1/24/2018 at 6:28 PM
Post #25
the pups. they bother me. The female pup. Is. um. Idk, I'm not a huge fan. (she looks like she's sneezing with her eyes open) The male pup needs to be less, also sneezy, and bring the tail down.

The adults male's head can still be brought up I think, and the female adults back legs less slanted back. Make her neck longer!

I also agree with Slytherin about the back legs "The back paws on the male don't seem to be behind the Lupora, or on the same plane as the front paws, whatever you're trying to go with. They seem to be 'inward levitating' if you could call it that. They're not straight on the same plain, and slightly pushed forward like off the ground and floating slightly."
Edited By Dinnerbone on 1/30/2018 at 10:08 PM.
Alchemy
Level 70
Trickster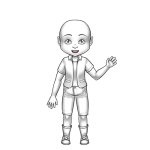 Joined: 11/6/2014
Threads: 101
Posts: 1,555
Posted: 1/24/2018 at 6:28 PM
Post #26
Very nice. I can't wait till the revamp.
Electrifying
Level 70
The Tender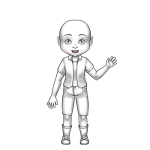 Joined: 11/15/2013
Threads: 23
Posts: 1,520
Posted: 1/24/2018 at 6:29 PM
Post #27
I'm not sure about the males' grumpy expression, but the anatomy looks fine to me now!
Embergeist
Level 67
The Kind-Hearted
Joined: 8/16/2017
Threads: 27
Posts: 288
Posted: 1/24/2018 at 6:29 PM
Post #28
They look awesome! I would like to add since they're not official like this that they look a little squat. They're designs and textures and poses are all great. Just that.

Awesome work!
Ember
Jeaniec
Level 70
The Jolly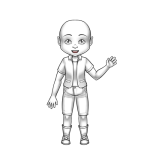 Joined: 12/6/2013
Threads: 32
Posts: 803
Posted: 1/24/2018 at 6:31 PM
Post #29
My only complaint is that the male version looks like his is upset. He looks like his is frowning and his tail is tucked, but looks happy as a pup. Know what I mean?
Dracornpotato
Level 64
The Kind-Hearted
Joined: 3/11/2016
Threads: 38
Posts: 966
Posted: 1/24/2018 at 6:31 PM
Post #30
Honestly, I think they look too... soft. I don't love it too be honest.
Go to Page:
1, 2, 3, 4... 13, 14, 15
Go to Top
This Page loaded in 0.017 seconds.
Terms of Service | Privacy Policy | Contact Us | Credits
© Copyright 2011-2019 Sylestia.
All names and logos associated with Sylestia are Trademarks of Sylestia.
All other trademarks are the property of their respective owners.
For questions, comments, or concerns please email at Support@Sylestia.com.