Overview
Stables
Hatchery
Inventory
Wardrobe
Referrals
Settings
Seasonal Festival
World Map
Generator
Breeding Grounds
Party
Task Log
Mission Log
Quest Log
Player Trades
Trade Broker
Currency Exchange
Eggling Auction
Pick A Door
Official Games
Un-Official Games
Jinxie's Jamboree
Festival Shop
Diamond Shop
Avatar Shop
Scale Shop
Inbox
Forums
Community Polls
July 21st, 2018

162 Online
12:57 AM
Advanced Search

Active Players on Sylestia
Category
Total
Yesterday
Players
10,922
1,078
Sylestia Pet Data
Category
Total
Yesterday
Pets
4,152,319
2,819
Generated
276,416
86
Captured
623,196
291
Bred
3,252,707
2,442
Statistics updated daily at midnight
Recent Announcements
Thread
Posted
Official Purebred Tags Jul 15 Miscellaneous Updates Jul 8 Patriotic Event Overvi.. Jun 30 Spring Festival Diamon.. May 28 Perfume Changes May 27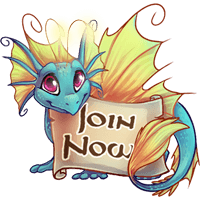 Forum Index > News and Announcements > Lunemara Edits
Page 5
1, 2, 3, 4, 5
Go to Page:
Author
Thread Post
Savynn
Level 70
Omniscient Gardener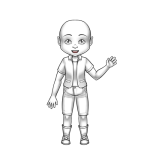 Joined: 12/18/2012
Threads: 149
Posts: 3,664
Posted: 10/5/2017 at 3:41 PM
Post #41
Forgot that I wanted to ping a couple people. Hope ya don't mind. Please see the above post. I'm curious what your opinions will be.

I decided to also see about trying to declutter forest spirit antennae to see what it looks like, too. Perhaps this is a bit too drastic? It's also maybe not the best job because I had to erase stuff, redo lineart, and then recolor in and try to make it not look too bad.

When I have time I'm tempted to look at other antennae and see if simple color changes at least might help with making things clearer.


MysticDragonFairy
Level 61
The Perfectionist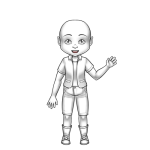 Joined: 10/25/2016
Threads: 63
Posts: 1,175
Posted: 10/9/2017 at 7:23 PM
Post #42
loves the changes, yay! :)
Darkbloom
Level 69
Aspiring Gladiator
Joined: 3/7/2014
Threads: 6
Posts: 275
Posted: 10/11/2017 at 9:29 PM
Post #43
will we be able to do any regens for this? I'm specifically asking for this girl.
Krinadon
Level 70
Enchanted Explorer
Site Administrator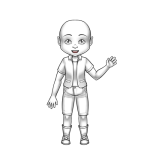 Joined: 12/17/2012
Threads: 698
Posts: 10,127
Posted: 10/11/2017 at 9:30 PM
Post #44
Link: https://www.sylestia.com/forums/?thread=52177&page=5#43
Author: Darkbloom
Time Posted: 10/11/2017 at 9:29 PM
will we be able to do any regens for this? I'm specifically asking for this girl.


No. No further regens for the Lunemara species at this time.
Go to Page:
1, 2, 3, 4, 5
Go to Top
This Page loaded in 0.0094 seconds.
Terms of Service | Privacy Policy | Contact Us | Credits
© Copyright 2011-2018 Sylestia.
All names and logos associated with Sylestia are Trademarks of Sylestia.
All other trademarks are the property of their respective owners.
For questions, comments, or concerns please email at Support@Sylestia.com.