Overview
Stables
Hatchery
Inventory
Wardrobe
Referrals
Settings
Seasonal Festival
World Map
Generator
Breeding Grounds
Party
Task Log
Mission Log
Quest Log
Player Trades
Trade Broker
Currency Exchange
Eggling Auction
Pick A Door
Official Games
Un-Official Games
Jinxie's Jamboree
Festival Shop
Diamond Shop
Avatar Shop
Scale Shop
Inbox
Forums
May 25th, 2017

209 Online
1:13 PM
Advanced Search
Active Players on Sylestia
Category
Total
Yesterday
Players
10,612
1,104
Sylestia Pet Data
Category
Total
Yesterday
Pets
3,158,124
2,460
Generated
195,403
99
Captured
454,406
794
Bred
2,508,315
1,567
Statistics updated daily at midnight
Recent Announcements
Thread
Posted
Spring Festival Diamon.. May 20 Spring Festival Overvi.. May 19 Mother's Day Diamo.. May 12 Adjustments to Earth E.. Apr 23 Unlock Additional Desi.. Apr 15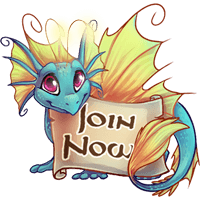 Forum Index > News and Announcements > 2016 Winter Festival - New Genes and Mut...
Page 3
1, 2, 3, 4
Go to Page:
Author
Thread Post
Iloveyoupupuy
Level 15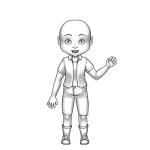 Joined: 10/25/2016
Threads: 0
Posts: 6
Posted: 12/28/2016 at 2:07 PM
Post #21
They look so pretty i think that they are the prettiest thing i have ever seen.
Stormekat
Level 34
Joined: 11/12/2013
Threads: 0
Posts: 19
Posted: 12/28/2016 at 4:09 PM
Post #22
SERIOUSLY love the Griffis. They're beautiful!
Varyntha
Level 60
Sweet Solver
Joined: 9/3/2014
Threads: 10
Posts: 449
Posted: 12/29/2016 at 12:01 AM
Post #23
Can the Galaxy Gene be used in conjunction with the Griffis' new Wing Mutation?
Krinadon
Level 65
Vanquisher of Undead
Site Administrator
Joined: 12/17/2012
Threads: 593
Posts: 7,995
Posted: 12/29/2016 at 9:34 AM
Post #24
All of the Traits are now implemented.

You can view the images posted in the first post of this thread to see the new ones.
Kalores
Level 60
Warden of Umbra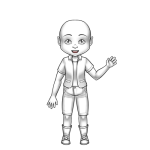 Joined: 8/11/2013
Threads: 70
Posts: 2,548
Posted: 12/29/2016 at 9:40 AM
Post #25
So pretty Krin! The artists have really outdone themselves this time! The Galatic Griffi is my favourite Majestic Pet to date! I hope Snow Wars is nice to me and I get one! :D
Jaderain
Level 41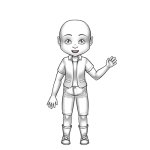 Joined: 6/28/2014
Threads: 18
Posts: 247
Posted: 12/29/2016 at 11:39 AM
Post #26
Whoo!
Pershia2
Level 60
The Sweet Tooth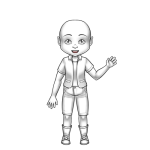 Joined: 7/1/2014
Threads: 0
Posts: 262
Posted: 12/29/2016 at 2:20 PM
Post #27
So gorgeous! These are a job well done <3 I would love one of those griffi's <3
Katiendan
Level 60
Stocking Stuffer
Joined: 11/12/2015
Threads: 13
Posts: 83
Posted: 1/1/2017 at 8:07 AM
Post #28
Hi! are there any new traits associated with thw winter fest where you can only get them by creating sylesties in the generator? If so, which ones and how long do we have to create to generate them?

I just noticed what looked like new genes / traits for nytekries...

Thanks!!!

Take Care,
Katie
LDDarcWolf
Level 60
The Dreamer
Joined: 10/25/2013
Threads: 266
Posts: 4,143
Posted: 1/1/2017 at 2:30 PM
Post #29
Hey Krin,

Hope you and Fai are doing well. Would you happen to have any further information on Snow Wars?

I'm hoping that we all get to see it soon.

Thanks Krin.
Krinadon
Level 65
Vanquisher of Undead
Site Administrator
Joined: 12/17/2012
Threads: 593
Posts: 7,995
Posted: 1/1/2017 at 3:49 PM
Post #30
I am going to try and get it operational *maybe* late tonight or hopefully tomorrow.

Still kind of a lot to set up interface wise and probably a few kinks I need to figure out before it can be released. So that makes it hard to give an accurate time table.

I haven't had a chance to work on it for quite awhile now, but fortunately I've now finished everything else that had to be done so I can focus on it now.
Edited By Krinadon on 1/1/2017 at 3:49 PM.
Go to Page:
1, 2, 3, 4
Go to Top
This Page loaded in 0.0108 seconds.
Terms of Service | Privacy Policy | Contact Us | Credits
© Copyright 2011-2017 Sylestia.
All names and logos associated with Sylestia are Trademarks of Sylestia.
All other trademarks are the property of their respective owners.
For questions, comments, or concerns please email at Support@Sylestia.com.