Overview
Stables
Hatchery
Inventory
Wardrobe
Referrals
Settings
Seasonal Festival
World Map
Generator
Breeding Grounds
Nurturing Grounds
Party
Task Log
Mission Log
Quest Log
Player Trades
Trade Broker
Currency Exchange
Eggling Auction
Pick A Door
Official Games
Un-Official Games
Jinxie's Jamboree
Festival Shop
Diamond Shop
Avatar Shop
Scale Shop
Inbox
Forums
Community Polls
Advanced Search
December 5th, 2021

122 Online
2:31 AM
Advanced Search




Active Players on Sylestia
Category
Total
Yesterday
Players
3,117
717
Sylestia Pet Data
Category
Total
Yesterday
Pets
6,724,327
2,627
Generated
515,566
561
Captured
1,019,460
97
Bred
5,189,301
1,969
Statistics updated daily at midnight
Recent Announcements
Thread
Posted
2021 Stocking Stuffer Dec 1 2021 Advent Calendar Dec 1 2021 Official Changelo.. Nov 24 Black Friday Extravaga.. Nov 23 Ancient Temple - The S.. Nov 22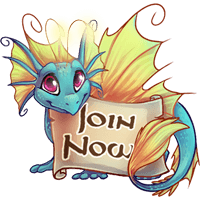 Forum Index > Groups, Guilds, Clubs, and Services > *~*~*~* Sylestia Festival Pet Preservati...
Page 1
1, 2, 3, 4, 5
Go to Page:
Author
Thread Post
MourningLily
Level 65
The Eggstraordinaire
Joined: 1/14/2014
Threads: 59
Posts: 1,522
Posted: 11/4/2014 at 4:43 PM
Post #1


Sylestia Festival Pet Preservation Society


Our mission is to preserve any and all tagged festival pet themes from being lost forever due to inactivity or release.

Our membership will strive to house, feed, and set for public breeding as many of these tagged themes as possible, so that they may continue to be enjoyed by the Sylestia community for many years to come!


Founder: MourningLily
Co-Founder: Savynn
Contest and Event Coordinator: Zelly


SFPPS founded: 10/21/14


Members:

SpaceElf1 (11/4/14)
Barcode454 (11/8/14)
Starmax (11/12/14)
Shefampyr (11/12/14)
Tigergirl (11/12/14)
Bmrbgttyjjl (11/13/14)
Zevria (11/14/14)
Velyanthe (11/15/14)
Annaheartz (11/16/14)
Daemonhaustier (11/17/14)
Zelly (11/17/14)
Sageturtle (11/17/14)
Psalmreader121 (11/17/14)
Peppershadow (11/24/14)
Ember2000 (11/30/14)
Divinis (12/01/14)
Kyokai (12/01/14)
Veshana (12/02/14)
GloriAnne (12/05/14)
Ladyindis (12/05/14)
Charzarddragon819 (12/08/14)
EveanW (12/13/14)
Fresh (12/24/14)
Alicehearts (01/13/15)
Rayneblaze (01/19/15)
Rabbitaka (01/21/15)
Olooriel (01/24/15)
Giraffles (01/25/15)
PurpleStarlightWolf (02/01/15)
Falkinsey (03/02/15)
GoldGryphon (03/20/15)
Dphne (03/27/15)
Zekotan (05/10/15)
DemonsShadow (05/11/15)
Mistenbelle (05/12/15)
Blueloverw (09/16/15)
DeerFlesh (01/14/16)
Chickie (04/25/16)


Introduction

Our society is a small group of people who are passionate about preserving Sylestia's Festival themes so that they may be enjoyed by the community for many years to come. Each member maintains their own personal collection of tagged festival pets. Most of our members collect what they personally like and can comfortably afford to house. Some choose to house a specific theme or species, while others choose to collect randomly. There are even a few of us that are striving to house a few of every single theme available.
There is no wrong way to do it!

It should be noted that our group is not for the casual or beginner collector. It is tailored for the die-hard fanatic and established collectors whose primary goal is to collect and breed themed. Those who have adequate stable room and an ongoing passion and dedication to add to their collection as new festival themes are released. It's a constant commitment. We'd like our members to initially have a bare minimum of 25-50 tagged themed pets with a clear and precise goal of increasing their collection. We do of course encourage those that don't initially meet this minimum requirement to please reapply once they have.

We have these restrictions as we want to avoid adding members to our society only to have them lose interest in the project over time and move onto to other things. That leads to a bunch of posts by inactive members which clutters up our thread and makes it more difficult for those seeking themed breeders to find what they are looking for (as these posts can't be deleted or removed).

We do ask that our members put a portion of their tagged themed collection up for public breeding. Some may charge breeding fees and others may choose to charge nothing.

Our members will comb the search function regularly looking for new themes or traits to add to their collections as time, space, and finances permit. Some of us fanatics will even on occasion seek to directly purchase rare or missing themes/traits via PMs from those players who have been scaling back on their online activity. We always strive to be polite and courteous when we contact other users about adopting/purchasing their pets.

Every member of our society will have a post here on this thread that they are responsible for maintaining. It will feature a list of themes or summery of themes that they are housing and that are available for breeding. They may also post themes or pets that they are seeking to buy and others that they wish to sell.

If you are interested in breeding/buying/selling, we ask that you please PM us privately instead of posting on this thread.

We'd like to keep this thread as clean and uncluttered as possible :)

Wanna chat?

Want to share your projects, goals, make trades or give away pets?
Click HERE to be directed to our society's official chat thread! An open forum for our members and the Sylestia community!

And yes, it's completely okay to offer to sell tagged themes to other members that you don't want or need. But please keep in mind that we don't want to see this group spiral into being a consignment shop for people to make a quick buck. So I ask that you please tailor your offers/sales to those that person is actively seeking. Otherwise, you can just throw them up for public sale. We all check the search quite often for new pets and if one of yours strikes our fancy we will nab it.

----------------------------------------------------------------------------------------------------------------------------

Tagged Themed Festival Pet Definition:
A pet that is 'tagged' with an official theme name and specific color palette. These are specialty pets that were Initially released during festivals and site-wide events.

*Exception: Festival themed pets released during the Winter Fest 2012, V-day event 2013, and Spring Fest 2013 - These pets do not carry a tag. They were created prior to the introduction of the theme tag. If you have questions, you may contact Savynn or I for more details about these specific themes.

This includes:

Standard tagged festival themes: Pets that are captured in the Festival Themed Zone
Tagged wheel pet themes: Pets that are obtained through the Festival Themed Wheel
Other Tagged Exclusive themes: Tom the Turkey, Themed Egg Auction pets, Themed forum game pets, Mojo themed pets, Melted Chocolate Ryori, etc)

----------------------------------------------------------------------------------------------------------------------------

Exciting things to come.....


We'd eventually like to host contests, giveaways, raffles, games, etc. Some of these activities will be open to the entire community and some will be member exclusive.


We are currently accepting members!

Interested in joining?

Membership is currently CLOSED and we will not be accepting any requests to join.
(Real life and limited amount of time online has restricted my time available to devote to this group)

Searching for offspring or certain traits for a specific theme?

PM us - we might be able to help!


PLEASE don't post on this thread until your membership request has been accepted.



Thanks!

Society Ping List

MourningLily, Savynn, SpaceElf1, Barcode454, Starmax, Tigergirl, Bmrbgttyjjl, Zevria, Velyanthe, Annaheartz, Daemonhaustier, Zelly, Sageturtle, Psalmreader121, Peppershadow, Ember2000, Divinis, Kyokai, Veshana, GloriAnne, Ladyindis, Charzarddragon819, EveanW, Fresh, Alicehearts, Rayneblaze, Rabbitaka, Olooriel, Giraffles, Falkinsey, GoldGryphon, Dphne, Zekotan, DemonsShadow, Mistenbelle, Blueloverw, DeerFlesh, Chickie


Edited By MourningLily on 12/3/2016 at 4:18 PM.
MourningLily
Level 65
The Eggstraordinaire
Joined: 1/14/2014
Threads: 59
Posts: 1,522
Posted: 11/4/2014 at 4:43 PM
Post #2
Featured Festival Pet of the Week!

EveanW's stunning Emperor Sylvorpa!

At first, I was overwhelmed by Zephamirin's traits, but like any masterpiece, I just couldn't look away! There are so many colors and textures to this vorp, that I couldn't help but love her!


Edited By MourningLily on 3/2/2015 at 2:56 PM.
MourningLily
Level 65
The Eggstraordinaire
Joined: 1/14/2014
Threads: 59
Posts: 1,522
Posted: 11/4/2014 at 4:43 PM
Post #3
SFPPS News and Updates

Greetings everyone!

Welcome to the grand opening to our Society thread!

First off, I'd just like to say that Savy and I are so glad to have you all here! We are very much looking forward to working along side all of you while we all fulfill our festival pet collection goals!

As a quick reminder! At this time, I am asking that our members please only make one single personal post. This is where you can list your primary preservation focus, pets that you are currently seeking, some that you might wish you sell (linking a stable where these are housed would probably work best, if you have a large amount to sell), and a list or summary of the type of festival pets you have available for breeding.

If you do happen to run out of room in your first post, then you may of course make a second one when the need arises :D

Ideally, I'd like this thread to be primarily for informational purposes. A place where our members can check in for society news and updates, and amend their personal posts as needed. This is so the Sylestia community can easily navigate the thread to seek out our members who may have the themes that they need to breed with for their projects.

Conversation, questions, or suggestions can be addressed through PMs or via a group chatroom :)

Thanks again to all who have joined!


Edited By MourningLily on 11/14/2014 at 5:24 PM.
MourningLily
Level 65
The Eggstraordinaire
Joined: 1/14/2014
Threads: 59
Posts: 1,522
Posted: 11/4/2014 at 4:43 PM
Post #4
SFPPS Contests and Giveaways
*~*~*~*~*~ Festival Themed Breeding Mix-up Contest! ~*~*~*~*~*
How to play: Breed two different festival themes together.
Exp: A Winter's Chill Lupora bred to a Forest Guardian Lupora with the resulting egg being a blending of the two themes. The goal is to try to breed a pet that doesn't look like any particular theme but is a beautiful blending of two themes.





The best outcomes of those breedings will win!

Contest begins: 2:00 PM server time on 02/26/15
Contest ends: 2:00 PM server time on 03/26/15

*All entries must be posted on the SFPPS Chat thread.
Please do not post them on this thread.

Check out the official contest rules on our SPFFS Official Chat Thread!
Edited By MourningLily on 3/29/2015 at 1:48 PM.
MourningLily
Level 65
The Eggstraordinaire
Joined: 1/14/2014
Threads: 59
Posts: 1,522
Posted: 11/4/2014 at 4:44 PM
Post #5
Many thanks to those who have donated tagged festival pets to our preservationists:



Hundenelsker
Meanbee
Maimah
Fforfox
Tigergirl
Mayhem
*Did you donate to our group and you don't see your name on here?
PM me and I will get it added!
Edited By MourningLily on 11/18/2014 at 2:30 PM.
Barcode454
Level 61
Mojo Master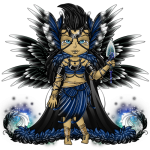 Joined: 8/10/2014
Threads: 246
Posts: 3,302
Posted: 11/12/2014 at 1:05 PM
Post #6
List of All Themed Pets

Regular Themed Pet
Wheel Pet
Exclusive (But Not Wheel)
Not Tagged (Pre-Tagged Pets)


Aeridini
Blossoming Rose
Cranberry Crisp
Eventide
Harvest Day
Island Flower
Royal Viola
Spotted Woodpecker
Tiger Lily

Aurleon
Banana Pudding
Festive
Flamingo
Gobbling
Halloween
Hallows
Hummingbird
Loyal Lover
Lucky
Tyrielle's Minion
Nevermore
New Chick
Pastel
Patriotic
Rainy Day
Tom the Turkey
Twilight Shimmer
Winter
Zombified

Bulbori
Ashen Fall
Chocolate
Chocolate Candy
Devious
Easter
Festive
Frosted
Halloween
Lucky
Midnight Firefly
Patriotic
Peppermint Bark
Pumpkin Bread
Stuffing
Sweet Tea
Tyrielle's Minion
Valentine
White Chocolate
Zombified


Draeyl
Autumn Forest
Autumn Sunset
Chocolate Egg
Christmas Pudding
Coal Ember
Daylily
Festive
Goblin Grove
Halloween
Lucky
Milk Chocolate
Patriotic
Pumpkin
Sand Castle
Sea Monster
Stormy
Tyrielle's Minion
Wind Dawn
Zombified

Faelora
Cave Dweller
Cerulean
Cherry Cheesecake Faelora
Festive
Halloween
Haunted Woods
Lucky
Morning Glory
Patriotic
Poinsettia
Poison Flower
Rose Champagne
Spring Blossom
Spring Passion
Sweet Pumpkin
Tyrielle's Minion
Wilted
Zombified

Griffi
Arctic Storm
Blueberry Crumble
Charming Chocolate Griffi
Festive
Harvest Day
Golden Clover
Reindeer
Star-Crossed
Sun Deity
Thunderstorm
Tyrielle's Minion
Vampiric
Winter Pine

Kelpari
Budding
Daisy
Ectoplasmic
Festive
Frozen Lake
Halloween
Lovely
Lucky
Mossy
Ocean Waves
Peanut Brittle
Piranha
Summer Shimmer
Sunken Cemetery
Tyrielle's Minion
Zombified

Lighira
Celestial Lights
Cherry Cordial
Chocolate Fudge
Harvest Day
Haunted Hallows
Leprechaun
Midnight Rose
Patriotic
Raspberry Lemonade
Serene Shores
Spring Sky
Starry Night

Luffox
Aster
Black Cat
Demon
Frosted Sugar Cookie
Halloween
Lucky
Moonlight
Rosebud
Stormy Heart
Summer Love
Sweet Kiss
Tyrielle's Minion
Woodland
Zombified

Lunemara
Autumn Night
Candlelit
Early Bloom
Festive
Gladiolus
Halloween
Harvest Embers
Ladybug
Lucky
Maple Syrup
Orange Cake
Raspberry Chocolate
Summer Sunrise
Tyrielle's Minion
Will O' Wisp
Zombified

Lupora
Broken Heart
Chocolate Paws
Clear Sky
Festive
Forest Guardian
Full Moon
Ghastly
Halloween
Ice Pop
Lucky
Night Guardian
Patriotic
Pecan Pie
Spellfall
Tiger Lily
Tyrielle's Minion
Winter's Chill
Zombified

Morkko
Abominable
April Showers
Autumn Storm
Cotton Candy
Fall Frost
Festive
Forest Guardian
Halloween
Impish
Lucky
Patriotic
Roman Nougat
Rosenmunnar Cookie
Sun Scorched
Tyrielle's Minion
Werebear
Wildfire
Zombified

Nephini:
Angelic
Aurora
Autumn Leaves
Blooming Iris
Cool Breeze
Festive
Gingerbread
Halloween
Harvest Day
Harvest Fairy
Heart's Blood
Lazy Days
Lily Pad
Lucky
Midnight Misfortune
Peppermint Twist
River Nymph
Rose Bouquet
Spring Glow
Star Gazer
Sweet Pea
Twilight
Tyrielle's Minion
Zombified

Ny'Vene
Aurora
Autumn Foliage
Devious Delight
Frog Song
Harvest Day
Lightning Struck
Nether Frost
Solar Eclipse
Strawberry Nougat

Nytekrie
Banshee
Barn Owl
Blizzard
Chocolate Strawberry
Festive
First Sun
Halloween
Harvest Moon
Leaf Pile
Lucky
Marshmallow
Night Flight
Patriotic
Raspberry Dessert
Red Velvet Cake
Tyrielle's Minion
Wild Turkey
Zombified

Puffadore
Chilly Paws
Chocolate Cherry
Evergreen
Harvest Day
Irish Luck
Mischievous
Monarch
Passion Fruit
Petal Garden

Qitari
Apple Blossom
Caramel Apple
Carrot Cake
Ethereal Leaves
Festive
Fruitcake
Halloween
Horseman
Hot-Cross
Lucky
Maenad
Night's Lover
Patriotic
Reindeer
Rose Petal
Sweet Heart
Sweet Potato
Tyrielle's Minion
Zombified

Ryori
Aurora Borealis
Blood Scream
Dark Spirit Walker
Frosted Leaf
Halloween
Harvest Day
Haunted Depths
Lucky Scarab
Melted Chocolate
Mysterious Love
Red Curse
Spooky
Spring Rebirth
Sunrise
Yellow Rose
Zombified

Sylvorpa
Black Toad
Chocolate Fudge
Chocolate Swirl
Cool Night
Dark Waters
Deep Sea
Emperor
Festive
Halloween
Lochness Monster
Lucky
Patriotic
Smoothie
Sparkling Stream
Spring Water
Sunrise
Tyrielle's Minion
Zombified

Vulnyx
Autumn Predator
Black Cat
Caramel Corn
Chocolate Cream Pie
Demon
Evening River
Festive
Firestarter
Flickering
Fresh Earth
Halloween
Lucky
Patriotic
Purple Passion
Silent Night
Spring Peach
Tyrielle's Minion
Ulysses
Zombified

Zolnixi
Autumn Storm
Cerulean
Chocolate Delight
Fawn
Festive
Great Pumpkin
Halloween
Hidden Heart
Hot Chocolate
Lucky
Midsummer Night
Mint Chocolate Chip
Monarch
Patriotic
Springtime
Tyrielle's Minion
Whispering Shadow
Zombified

Edited By Barcode454 on 4/6/2015 at 4:41 PM.
MourningLily
Level 65
The Eggstraordinaire
Joined: 1/14/2014
Threads: 59
Posts: 1,522
Posted: 11/12/2014 at 1:07 PM
Post #7
MourningLily's Preservation Focus

All themes/All Species

My current focus is procuring tagged/tamed pets from Sylestia's earlier festivals (2013, early 2014). I am primarily seeking those with visible or multiple traits. I am also seeking tagged themed Lunemara with visible Branch Wings - any and all themes.

If you wish to contact me about a pet you have for sale, please send me a PM with clickable links of the pets you have available and the price you are seeking for them.

If you are unsure of a pet's value, I would of course be happy to help you ascertain this.
But with that being said - I am less inclined to actively pursue pets I am required to 'make an offer' for. I'd much rather just be quoted a price.


Pets available for breeding:

I have an extensive tagged collection that features just about every theme from every single festival. If you need it, chances are I have it or I know where to find it. I have all of my tagged pets housed in stables that are arranged chronologically by festival - starting with the early 2013 festivals and ending with the most recent (Fall Fest 2014). If you are inclined, I am willing to breed eggs from any of my tagged pairs. Contact me via PM to make the arrangements.



My Missing Themes:

*High Priority List*

Have one of these and want to sell? PM me - I pay premium prices!

2013 Untagged Sunrise Sylvorpa (because they weren't tagged then)
Tagged Halloween Nephini
Tagged Aurora Nephini
Tagged Autumn Leaves Nephini
Tagged Festive Nephini
Tagged Lucky Nephini
Tagged Sweet Pea Nephini
Tagged Aurora Borealis Ryori
Tagged Lucky Scarab Ryori
Tagged Mysterious Love Ryori
Tagged Spring Rebirth Ryori
Tagged Chocolate Fudge Lighira
Tagged Nether Frost Ny'vene

Completely missing the entire theme:


Pair of 2013 Sunrise Sylvorpa
Pair of Aurora Nephini
Pair of Autumn Leaves Nephini
Pair of Halloween Nephini
Pair of Lucky Nephini
Pair of Sweet Pea Nephini


Completely Missing Female/s for these themes:

2013 Rose Petal Qitari
Patriotic Faelora x2
Patriotic Lighira x 2
Patriotic Sylvorpa x 4
Ectoplasmic Kelpari
Festive Lunemara



Completely Missing Male for these themes:

2012 Un-tagged Reindeer Qitari (because they weren't tagged then)
Halloween Sylvorpa
Festive Griffi
Cool Breeze Nephini
Zombified Nephini
River Nymph Nephini
Devious Bulbori
Twilight Nephini
Festive Nephini
Halloween Zolnixi


Straggler Females Needed:

2013 Valentine Bulbori
2013 Chocolate Bulbori
Patriotic Qitari
2013 Autumn Forest Draeyl
2013 Halloween Morkko
2013 Halloween Kelpari
2013 Halloween Nytekrie
2013 Halloween Qitari
Festive Zolnixi
Festive Bulbori
Emperor Sylvorpa
Silent Night Vulnyx
Sweetheart Qitari
Rose Champagne Faelora
Purple Passion Vulnyx
Lucky Faelora


Straggler Males Needed:

2013 Easter Bulbori
2013 Cotton Candy Morkko
2013 Stormy Draeyl
2013 Cotton Candy Morkko
Patriotic Zolnixi
Patriotic Nytekrie
2013 Autumn Night Lunemara
2013 Halloween Lunemara
2013 Cool Night Sylvorpa
Festive Faelora
Festive Nytekrie
Stormy Heart Luffox
Chocolate Strawberry Nytekrie
Lucky Aurleon
Lucky Luffox
Lucky Vulnyx
Spotted Woodpecker Aeridini x 2
Daylily Draeyl x 2
Smoothie Sylvorpa
Ulysses Vulnyx


'Branch Winged' Themed Lunemara WANTED

Harvest Embers Lunemara Thank you, Isa!!
Halloween Lunemara
Autumn Night Lunemara
Candlelit Lunemara Thank you, Veshana!!
Festive Lunemara Thank you, Darkwingedangel!!
Raspberry Chocolate Lunemara Thank you, Lostwords13
Lucky Lunemara
Ladybug Lunemara
Early Bloom Lunemara
Gladiolus Lunemara
Summer Sunrise Lunemara
Maple Syrup Lunemara Thank you, Savynn!!
Will O' Wisp Lunemara
Zombified Lunemara
Orange Cake Lunemara Thank you, Isa and Alicehearts!!
Tyrielle's Minion Lunemara Thank you, Savynn!!



Current Status: Buying on a whim

I have some decent Funds at this time and would be more inclined to purchase.


Edited By MourningLily on 3/7/2015 at 2:00 PM.
Savynn
Level 75
Nature Walker
Joined: 12/18/2012
Threads: 184
Posts: 4,161
Posted: 11/12/2014 at 1:20 PM
Post #8


Savynn's Preservation Focus
All Themes/All Species

I collect all themes but I do like concentrating on rare quality and above with at least one visible trait. I have a fondness for Bone Mask Faeloras in particular and love adding them to my collection. I also like focusing on themes I've designed.




Pets Available For Breeding
I'm still working to catch up on having most of my themes available for breeding. If there's one not priced yet that you're interested in or if there's a pair you'd like bred please let me know. Most of my themes are arranged in stables in order of festivals but I still have some needing to be sorted still.




My Missing Tagged Themes
For extremely rare themes, if I have one I won't list needing it for opposite missing genders (with the exception of my missing Bone Mask Faeloras). These lists are only for missing tagged themed pets and do not include purebred offspring.


Missing Both Genders

Aeridini - Royal Viola
Aurleon - Tom the Turkey
Draeyl - Autumn Sunset
Griffi - Festive, Golden Clover, Reindeer, Star-crossed, Thunderstorm, Vampiric
Lighira - Cherry Cordial, Chocolate Fudge, Haunted Hallows, Leprechaun,
Spring Sky
Luffox - Halloween
Nephini - Aurora, Autumn Leaves, Blooming Iris, Cool Breeze, Festive, Lucky, Midnight Misfortune, Rose Bouquet, Spring Glow
Ny'vene - Autumn Foliage, Devious Delight, Solar Eclipse
Puffadore - Chocolate Cherry, Irish Luck, Mischievous, Petal Garden
Ryori - Aurora Borealis, Lucky Scarab, Spring Rebirth
Sylvorpa - Smoothie
Vulnyx - Flickering



Missing Females

Aurleon - Halloween
Kelpari - Ectoplasmic, Ocean Waves
Lunemara - Festive
Lupora - Ice Pop
Nytekrie - Halloween
Ryori - Halloween
Sylvorpa - Dark Waters, Sparkling Stream
Vulnyx - Festive
Zolnixi - Cerulean, Hidden Heart



Missing Males

Kelpari - Halloween
Lunemara - Lucky
Lupora - Broken Heart, Festive, Halloween
Nytekrie - Barn Owl
Qitari - Lucky
Zolnixi - Festive



Missing Bone Mask Faeloras

Cave Dweller (male and female)
Festive (male)
Halloween (male and female)
Haunted Woods (female)
Lucky (male and female)
Morning Glory (male and female)
Rose Champagne (male and female)



Current Status: Limited buying on a budget
I'm currently only able to buy relatively inexpensive tagged themes at the moment.

Edited By Savynn on 11/23/2014 at 3:21 AM.
Barcode454
Level 61
Mojo Master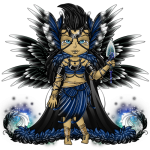 Joined: 8/10/2014
Threads: 246
Posts: 3,302
Posted: 11/12/2014 at 1:40 PM
Post #9
Barcode's Primary Focus:
Luporas, Sylvorpas, Nephinis, Qitaris

Buying:
All Sylvorpa Tagged (and Old Themes Pre-Tagging)

Tagged Themes Owned:
Aurleons:
Gobbling
Hallows
Nevermore
Rainy Day
Zombified

Bulboris:
Ashen Fall
Devious
Stuffing
Sweet Tea
Zombified

Draeyls:
Coal Embers
Goblin Grove
Windy Dawn
Zombified

Faeloras:
Wilted
Zombified

Griffis:
Vampiric

Kelparis:
Sunken Cemetery
Zombified

Lighiras:
Raspberry Lemonade
Serene Shores

Luffoxes:
Demon
Zombified

Lunemaras:
Maple Syrup
Will O' Wisp
Zombified

Luporas:
Chocolate Paws
Clear Sky (Spring 2013 Pre-Tagging)
Forest Guardian
Ice Pop
Night Guardian
Spellfall
Zombified

Morkkos:
Impish
Zombified

Nephinis:
River Nymph
Star Gazer

Nytekries:
Banshee
Halloween
Wild Turkey
Zombified

Qitaris:
Carrot Cake
Horseman
Sweet Potato
Zombified

Ryoris:
Dark Spirit Walker
Haunted Depths
Melted Chocolate
Red Curse
Zombified

Sylvorpas:
Black Toad
Cool Night
Dark Waters
Lochness Monster
Lucky
Sparkling Stream
Spring Water
Sunrise
Zombified

Vulnyxes:
Caramel Corn
Demon
Zombified

Zolnixi:
Chocolate Delight
Whispering Shadow
Edited By Barcode454 on 2/4/2015 at 1:38 PM.
SheVampire
Level 70
Trickster
Joined: 8/4/2014
Threads: 269
Posts: 2,337
Posted: 11/12/2014 at 3:12 PM
Post #10
Shefampyr's Primary Preservation Focus
Qitari

Actively Breeding:
Maenad Qitari
Zombified Qitari
Carrot Cake Qitari

Breeding in the Future:
Ethereal Leaves Qitari
Reindeer Qitari
Horseman Qitari

Actively Looking for and Buying:
Can be Tagged or PB Offspring
Reindeer Qitari
Apple Blossom Qitari
Sweet Potato Qitari
Festive Qitari
Lucky Qitari
Ethereal Leaves Qitari
Patriotic Qitari
Sweet Heart Qitari

Actively Looking for and Buying:
Tagged
Zombiefied Qitari
Carrot Cake Qitari
Horseman Qitari
Halloween Qitari

Buying to Prevent Release:
I have a lot of these
Caramel Apple Qitari
Hot-Cross Qitari
Maenad Qitari

Current Status: Buying!
Looking to buy/trade all listed above
Edited By Shefampyr on 11/15/2014 at 1:55 PM.
Go to Page:
1, 2, 3, 4, 5
Go to Top
This Page loaded in 0.044 seconds.
Terms of Service | Privacy Policy | Contact Us | Credits | Job Opportunities
© Copyright 2011-2021 Sylestia Games LLC.
All names and logos associated with Sylestia are Trademarks of Sylestia Games LLC.
All other trademarks are the property of their respective owners.
For questions, comments, or concerns please email at Support@Sylestia.com.