Overview
Stables
Hatchery
Inventory
Wardrobe
Referrals
Settings
Seasonal Festival
World Map
Generator
Breeding Grounds
Nurturing Grounds
Party
Task Log
Mission Log
Quest Log
Themed Pet Codex
Player Trades
Trade Broker
Currency Exchange
Eggling Auction
Pick A Door
Official Games
Un-Official Games
Jinxie's Jamboree
Festival Shop
Diamond Shop
Avatar Shop
Scale Shop
Inbox
Forums
Community Polls
Advanced Search
October 1st, 2022

113 Online
4:33 PM
Advanced Search




Active Players on Sylestia
Category
Total
Yesterday
Players
3,246
530
Sylestia Pet Data
Category
Total
Yesterday
Pets
7,340,310
1,192
Generated
565,384
17
Captured
1,090,217
54
Bred
5,684,685
1,121
Statistics updated daily at midnight
Recent Announcements
Thread
Posted
Labor Day Diamond Sale Sep 1 Faelora Revamp Update Aug 30 New Feature: Festival.. Aug 17 Summer Festival Pet Tr.. Aug 15 Summer Festival Overvi.. Aug 11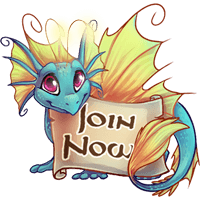 Forum Index > Official Games and Contests > 2022 Fall Festival - Avatar Item Design
Page 4
1, 2, 3, 4, 5
Go to Page:
Author
Thread Post
Heilix
Level 73
The Kind-Hearted
Joined: 2/2/2013
Threads: 5
Posts: 113
Posted: 9/18/2022 at 3:04 PM
Post #31
trash collector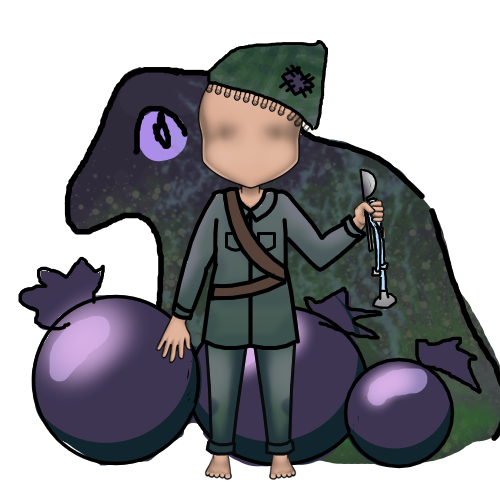 I thought some trash themed items could double a spooky items.
also there is a lot of leaf's and trash to collect before snow fall, unless u want it covered in snow.
the clothing could be a mix of uniform and crafts. in a 'one mans trash is another's treasure' kind of way.
Krinadon
Level 75
Guardian of the Realm
Site Administrator
Joined: 12/17/2012
Threads: 974
Posts: 13,730
Posted: 9/18/2022 at 4:54 PM
Post #32
Hey, all.

Just a reminder that the deadline is tonight for this contest and the Pet Trait Design contest.

We probably won't lock the threads for a few more days, but if you want to guarantee that your entry has a chance to be selected, you should try and post your designs by tonight!
Torey
Level 75
Wondrous Witch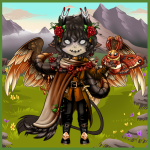 Joined: 12/29/2017
Threads: 57
Posts: 583
Posted: 9/18/2022 at 6:09 PM
Post #33
"Underground" Fashion
Based on punk clothing, insects, and mushrooms and taking "underground" fashion literally. Also apologies in advance for the copious number of puns.


Female Outfit: Dress with spiderweb design and boots with buckles.
Head: Goggles with insect-like horns. Meant to go over base hairstyles similar to the Sylestian Engineer's Goggles.
Accessory: 3 curved spines on each shoulder.
Wings: Curled branches connected by spiderwebs with barbed wire-like webbing.
Held 1: Mushroom with a little mole buddy(his name is Potato ;P ).
Aspect: Ground-Hog. Piglike creature with mushrooms growing on its back. Inspired by truffle-hunting pigs. Sylestia's #1 tunnel boar-er.


Male Outfit: Sleeveless shirt with a neck wrap and loose pants with a spiderweb pattern.
Held 2: Carbide mining lantern.
Mystical
Level 75
The Kind-Hearted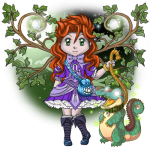 Joined: 11/19/2013
Threads: 0
Posts: 9
Posted: 9/18/2022 at 6:22 PM
Post #34
Bat Buddy
Accessory (but maybe Held)

Ximph
Level 75
The Sweet Tooth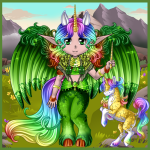 Joined: 11/3/2015
Threads: 47
Posts: 1,178
Posted: 9/18/2022 at 6:59 PM
Post #35
Here is my submission
Colored for the sake of being able to see it better:
Has a general outfit, the back item is the cape, the wings are that sort of dragonfly style pixie wings, the head item is combo of wig and a sort of branch crown with the leaves sticking out <all the leaves are not the best leaves in the world, they are somewhat supposed to be like oak leaves?> and the held item is a little magic wood wand though I was trying to put some fancy 'wind' effects around it, I can't really make it look very convincing. Also the male avatar should probably have a leaf belt buckle to sort of mirror the female maybe?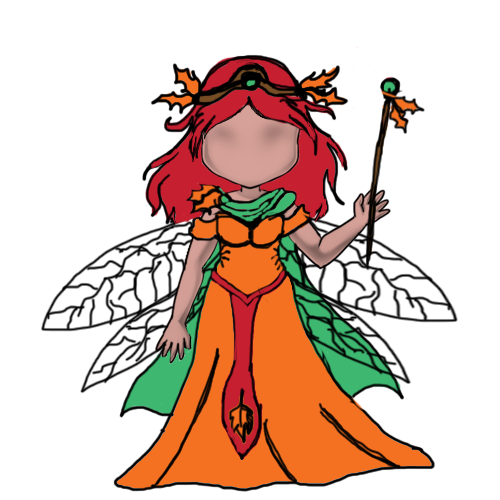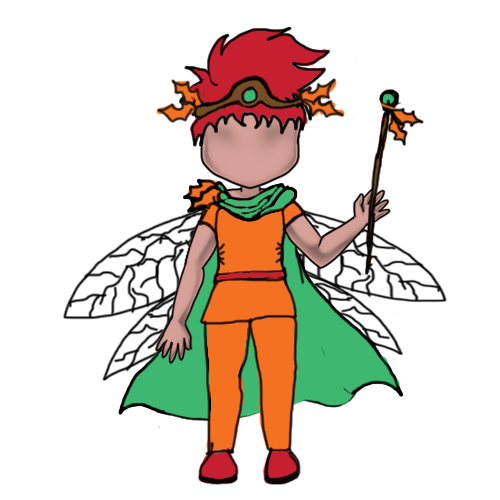 Oiseau
Level 75
Crystalline Cleaver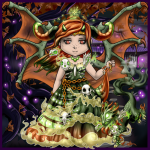 Joined: 6/14/2018
Threads: 83
Posts: 1,151
Posted: 9/18/2022 at 7:19 PM
Post #36
Hayride background :)

Swirlspot
Level 68
Sylestiologist
Joined: 2/9/2016
Threads: 55
Posts: 1,386
Posted: 9/18/2022 at 7:28 PM
Post #37
Pie Lovers


This theme can have a color variation for each of a variety of pies. For example, a key lime pie would have the faded red replaced with shades of green and white. And the apple hair clip would be replaced with a lime hair clip. The slice of pie (held item) would also be changed.

List of pies: Apple (shown), key lime, French silk, mixed berry and/or blueberry, pumpkin, pecan, etc...

The sleeves/bottom of the dress are meant to represent pie crust and whipped cream. The guy is wearing a knitted vest over a shirt. The girl is wearing a dress, not a skirt. Should the hat design change?
Braxtion
Level 58
The Perfectionist
Joined: 10/31/2020
Threads: 124
Posts: 972
Posted: 9/18/2022 at 7:36 PM
Post #38
we should make outfits like this

https://i.pinimg.com/736x/53/86/6b/53866baed08527b628aa152f4edaa66a--wedding-dress-black-gothic-wedding-dresses.jpg


https://cdn.lookastic.com/looks/suit-waistcoat-dress-shirt-large-49613.jpg
Infitlizards
Level 66
The Tender
Joined: 5/12/2022
Threads: 19
Posts: 278
Posted: 9/18/2022 at 11:06 PM
Post #39
Mushroom Fairy Attire


A -Outfit, pants/Skirt and top, ruffled edges with collor and belt matching in colour well shirt and bottoms match, bottom has a slight gardient

B- Mushroom cap, hat mimicing the look of a mushroom cap.

C- Shroom Staff, Staff of Shrooms, a long mushroom thats been usitilized as a staff

D- Spore Bag, a side saddle style bag in a similar look at the cap if not slightly lighter version

E -Beetle buddy, a companion beetle (would be an aspect or held item)
WoermOnAString
Level 74
Trickster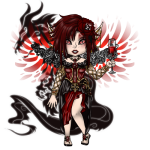 Joined: 8/25/2018
Threads: 27
Posts: 198
Posted: 9/18/2022 at 11:58 PM
Post #40
Classic Witch Outfit
Not much going here, just a design I did years ago around when I started playing. This image is from my Deviant Art. Don't accuse me of stealing if you reverse image search me.






Cute Goat Head & Held Items

Very last minute, kinda messy. Love you Limor for being my inspiration for these pieces and motivating me to cram them. Everything I've drawn from here on down is inspired by Limor.

Head
Cute Goat Hair

On the left, we have the chocolate and cream variant, on the right we have an alternate pastel goth baby pink and lavender variant. Alternate idea, red with black tips.




Alternatively there's split dye. Thanks again for the idea Limor <3


Cute Goat Caduceus Lantern
Lich Witch




Edited By WoermOnAString on 9/19/2022 at 3:58 AM.
Go to Page:
1, 2, 3, 4, 5
Go to Top
This Page loaded in 0.042 seconds.
Terms of Service | Privacy Policy | Contact Us | Credits | Job Opportunities
© Copyright 2011-2022 Sylestia Games LLC.
All names and logos associated with Sylestia are Trademarks of Sylestia Games LLC.
All other trademarks are the property of their respective owners.
For questions, comments, or concerns please email at Support@Sylestia.com.