Overview
Stables
Hatchery
Inventory
Wardrobe
Referrals
Settings
Seasonal Festival
World Map
Generator
Breeding Grounds
Nurturing Grounds
Party
Task Log
Mission Log
Quest Log
Themed Pet Codex
Player Trades
Trade Broker
Currency Exchange
Eggling Auction
Pick A Door
Official Games
Un-Official Games
Jinxie's Jamboree
Festival Shop
Diamond Shop
Avatar Shop
Scale Shop
Inbox
Forums
Community Polls
Advanced Search
September 28th, 2022

67 Online
1:45 AM
Advanced Search




Active Players on Sylestia
Category
Total
Yesterday
Players
3,249
545
Sylestia Pet Data
Category
Total
Yesterday
Pets
7,334,602
913
Generated
565,318
17
Captured
1,089,987
57
Bred
5,679,274
839
Statistics updated daily at midnight
Recent Announcements
Thread
Posted
Labor Day Diamond Sale Sep 1 Faelora Revamp Update Aug 30 New Feature: Festival.. Aug 17 Summer Festival Pet Tr.. Aug 15 Summer Festival Overvi.. Aug 11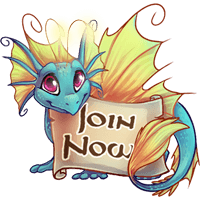 Forum Index > Official Games and Contests > 2022 Fall Festival - Avatar Item Design
Page 2
1, 2, 3, 4, 5
Go to Page:
Author
Thread Post
Ladyinred
Level 29
Joined: 8/22/2022
Threads: 14
Posts: 73
Posted: 9/1/2022 at 6:14 PM
Post #11
Uhh first off keep in mind that I'm drawing on a Chromebook for the first time so PLEASE no judging, if anyone has a better method to do that plz let me know haha this is so bad but here it is anyway...

Edited By Ladyinred on 9/2/2022 at 8:35 AM.
Eclipsedmoon
Level 55
Fancy Pants
Joined: 8/19/2022
Threads: 14
Posts: 225
Posted: 9/1/2022 at 8:00 PM
Post #12
you can use Kleki to do it, (free online art program
https://kleki.com/
Ladyinred
Level 29
Joined: 8/22/2022
Threads: 14
Posts: 73
Posted: 9/2/2022 at 8:33 AM
Post #13
Thank you so much! I'll definitely use that lol
Vully
Level 70
Omniscient Sculptor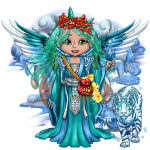 Joined: 5/15/2022
Threads: 4
Posts: 56
Posted: 9/2/2022 at 2:27 PM
Post #14

1 pumpkin patch dress
2 pumpkin hat
3 haunted jack lantern
4 carved mouth
5 pumpkin eyes
6 bat wings
Ajthedragon
Level 70
The Kind-Hearted
Joined: 2/26/2017
Threads: 0
Posts: 102
Posted: 9/2/2022 at 3:51 PM
Post #15
Elemental Serpent Master
Outfit

Hair


Braclet


Tail


Aspect


Held
This added a *bit* too much snake to the overall, so I left the held off the full colarge. I also wanted to do a staff with a snake wraped round it, but it looked to much like the medical symbol mix with jafar's starf (from aladdin) so i didnt submit it cuz legal stuff.

Starmint
Level 75
Knight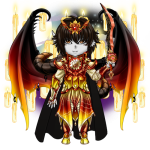 Joined: 5/21/2017
Threads: 28
Posts: 465
Posted: 9/3/2022 at 1:10 AM
Post #16
Cobweb Crawler

Edited By Starmint on 9/15/2022 at 12:38 AM.
Draculina
Level 75
Collector of Souls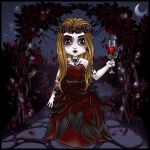 Joined: 12/18/2016
Threads: 0
Posts: 69
Posted: 9/5/2022 at 4:17 PM
Post #17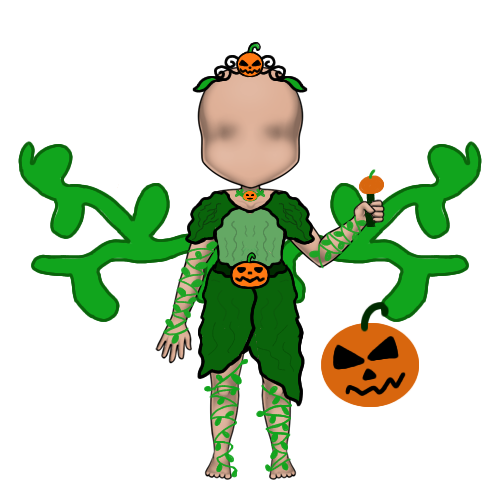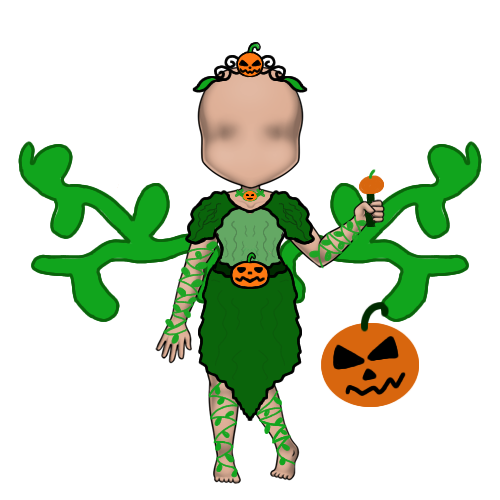 Avatar Held: A Pumpkin wand and Jack-O-Lanterns with different expressions to differentiate them. Some may be scary, some cute, some funny, etc.

Avatar Head: A crown made of pumpkin vines with either a Pumpkin or Jack-O-Lantern as the centerpiece replacing a gem. To differentiate the crown, the centerpiece Jack-O-Lantern could have differing expressions that could match the helds that go with the different versions of the set.

Avatar Outfit: An outfit made of Pumpkin leaves with the legs and arms encased in Pumpkin vines with smaller leaves. A Pumpkin vine belt with a centerpiece Pumpkin or Jack-O-Lantern in place of the buckle. Lastly, a Pumpkin Vine choker with a Pumpkin or Jack-O-Lantern in place of a gem.

Avatar Wings: Pumpkin Vine Wings with accentuating Pumpkin leaves on the vines.
Hama
Level 75
Trickster
Joined: 8/11/2017
Threads: 11
Posts: 48
Posted: 9/6/2022 at 8:29 PM
Post #18
I feel like they're a bit lackluster now compared to other people's entries but here's mine anyway lol

Cozy Fall Attire:
Original and then some variant colour ideas + an idea of how the masc. version might look




Edit: I did retrace and recolour the base, it was just easier for me to work with, hope that's okay!
Edited By Hama on 9/6/2022 at 8:31 PM.
Zekotan
Level 75
Frosty Hands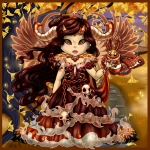 Joined: 12/27/2014
Threads: 20
Posts: 406
Posted: 9/9/2022 at 1:15 AM
Post #19
It seems a number of people wanted the doodlebugs to become permanent, so I designed an outfit set kinda based around them!

Since the original doodle bugs were brightly colored lines, I decided to remake them as neon signs, although they could easily be done as spray paint creatures. The rest of the outfit was inspired by a mixture of neon cyberpunk and spray paint artists. Starting with the head, it is the hood of a baggy hoodie with a respirator mask. The inside of the hood could just be a flat green or it could glow, though parts of the respirator are supposed to be glowing. There is room for tufts of hair at the top for the male base or thick braids down the sides for the girl base, but I also just like the idea of only the face showing. For the hoodie itself, it is supposed to be baggy around the arms and torso but snug at the cuffs and hem. The Sylestia logo up the side and the green bars are supposed to glow. I am not sure if the pocket, drawstrings, cuffs, and hem should glow, but they could. On the male base, the pants are supposed to be snug with the lighter green bars glowing and the darker green bars as belts. The pants could go into or over the boots, but the laces are supposed to glow. You could also do shoes instead of boots, but I couldn't draw shoes. I had to use the male base to show the female outfit, but the skirt is supposed to be pleated and have glowing belt loops starting at the front and looping around to the back. Instead of pants I had one leg fully covered and the other with a knee-high sock. The bars are supposed to glow as well. On a side note, the respirator could be bigger but I couldn't get the size for it quite right. I do hope someone else can suggest other doodles to have as neon signs or spray paint creatures because all I can think of is maybe a bat or pumpkin for Halloween.




P.S. I totally forgot to draw it but a paint mist or paint splatters behind the avatars would make for great aspect items, and a painted brick or concrete wall would make a great background.
Also the belt loops on the female version are supposed to be thicker, like chunky belts. I just draw too tiny.
Edited By Zekotan on 9/10/2022 at 7:07 PM.
Scathreoite
Level 75
Crystalline Cleaver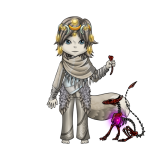 Joined: 11/2/2014
Threads: 60
Posts: 3,475
Posted: 9/11/2022 at 9:02 PM
Post #20


Head
Thunder Summoner's Beast Helm
Thunder Summoner's Charged Helm
Thunder Summoner's Windblown Hair
outfit
Thunder Summoner's Scale Armor
held
Thunder Summoner's Thunder Beast/ Thunder Badger
Thunder Summoner's Lightning Beast/ Lightning Weasel
Thunder Summoner's Lightning Sword
tail
Thunder Summoner's Static Tail
aspect
Thunder Summoner's Storm Beast
cloak
Thunder Summoner's Storm Cloak
wings
Thunder Summoner's Charged Wings
background
Stormfront

(pending
1 Avatar Accessory Item
1 Avatar Aspect Items)
Edited By Scathreoite on 9/18/2022 at 9:11 PM.
Go to Page:
1, 2, 3, 4, 5
Go to Top
This Page loaded in 0.038 seconds.
Terms of Service | Privacy Policy | Contact Us | Credits | Job Opportunities
© Copyright 2011-2022 Sylestia Games LLC.
All names and logos associated with Sylestia are Trademarks of Sylestia Games LLC.
All other trademarks are the property of their respective owners.
For questions, comments, or concerns please email at Support@Sylestia.com.