Overview
Stables
Hatchery
Inventory
Wardrobe
Referrals
Settings
Seasonal Festival
World Map
Generator
Breeding Grounds
Nurturing Grounds
Party
Task Log
Mission Log
Quest Log
Themed Pet Codex
Player Trades
Trade Broker
Currency Exchange
Eggling Auction
Pick A Door
Official Games
Un-Official Games
Jinxie's Jamboree
Festival Shop
Diamond Shop
Avatar Shop
Scale Shop
Inbox
Forums
Community Polls
Advanced Search
September 28th, 2022

71 Online
1:14 AM
Advanced Search




Active Players on Sylestia
Category
Total
Yesterday
Players
3,249
545
Sylestia Pet Data
Category
Total
Yesterday
Pets
7,334,602
913
Generated
565,318
17
Captured
1,089,987
57
Bred
5,679,274
839
Statistics updated daily at midnight
Recent Announcements
Thread
Posted
Labor Day Diamond Sale Sep 1 Faelora Revamp Update Aug 30 New Feature: Festival.. Aug 17 Summer Festival Pet Tr.. Aug 15 Summer Festival Overvi.. Aug 11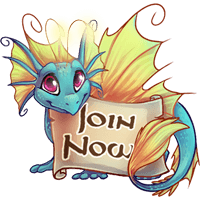 Forum Index > News and Announcements > Summer Festival Overview
Page 9
1, 2, 3, 4, 5, 6, 7, 8, 9
Go to Page:
Author
Thread Post
Braxtion
Level 58
The Perfectionist
Joined: 10/31/2020
Threads: 124
Posts: 972
Posted: 9/22/2022 at 5:53 PM
Post #81
Me being sad bc it was almost done T-T
Varyntha
Level 72
Maze Runner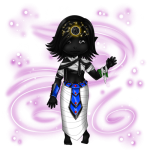 Joined: 9/3/2014
Threads: 22
Posts: 1,562
Posted: 9/22/2022 at 9:24 PM
Post #82
Thank you so much for your lenience for this Fest! <3 <3 <3
Jfoster2004
Level 65
Lucky Fox
Joined: 12/21/2021
Threads: 4
Posts: 71
Posted: 9/23/2022 at 1:50 AM
Post #83
Ah, I wish I knew you guys were going to harvest them. I spent a bunch of money at the end trying to get them finished in time. Lol. Still love every one of them and thank you for running this awesome event. One comment though... If at all possible, if you do the sculpting again, can you do it like the spring festival where the sculptures will auto work towards completion and not only gain when you use the catalysts? It was a lot less fun this time and a lot more stressful because of that one element. Still, either way, thank you for running these events all the time. It really adds so much to the game. <3
Edited By Jfoster2004 on 9/23/2022 at 1:51 AM.
Krinadon
Level 75
Guardian of the Realm
Site Administrator
Joined: 12/17/2012
Threads: 974
Posts: 13,728
Posted: 9/23/2022 at 9:15 AM
Post #84
Link: https://www.sylestia.com/forums/?thread=103410&page=9#83
Author: Jfoster2004
Time Posted: 9/23/2022 at 1:50 AM
Ah, I wish I knew you guys were going to harvest them. I spent a bunch of money at the end trying to get them finished in time. Lol. Still love every one of them and thank you for running this awesome event. One comment though... If at all possible, if you do the sculpting again, can you do it like the spring festival where the sculptures will auto work towards completion and not only gain when you use the catalysts? It was a lot less fun this time and a lot more stressful because of that one element. Still, either way, thank you for running these events all the time. It really adds so much to the game. <3


We do usually do some level of auto-harvesting at the end of Festivals for the growing pets features. It does vary based on many factors. This time around, since players voiced a lot of concern over a lack of Agents, I tried to be very lenient.

Regarding the mechanics, we have tried to make each Festival a bit different in how it works so that it's not just the same thing each time. Even so, they are still very similar, so we try and do what we can to separate them a bit. Specifically, for this year's Festival, a lot was changed which kind of threw everything off balance a bit. I introduced the bonuses finally to this Festival's feature and because of that, everything had to be readjusted. After the readjustment, everything gets off balance and then I have to try and rebalance everything, which unfortunately is a bit of a process.

I am sure I will make some more adjustments next year assuming the feature returns to try and make it more friendly for players. As noted, we still ended up with more completed pets than both 2021 Fall and 2021 Winter, and just ~100 pets shy of 2022 Spring. Those are usually the numbers I focus on.
Edited By Krinadon on 9/23/2022 at 9:16 AM.
Tsunamivoid
Level 75
Warden of Umbra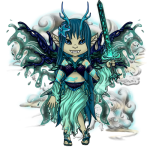 Joined: 4/24/2021
Threads: 4
Posts: 49
Posted: 9/23/2022 at 1:37 PM
Post #85
aw thanks krin
Jfoster2004
Level 65
Lucky Fox
Joined: 12/21/2021
Threads: 4
Posts: 71
Posted: 9/23/2022 at 3:23 PM
Post #86
Honestly I think its awesome what you guys do and I totally get the balance issues. >< I'm working on programming an rpg for the pc and console right now and it is quite a challenge to say the least. Every tweak affects so many other things. Everything you guys do and the work put into it is very much appreciated. <3
Glaselkj11
Level 67
Candy Dispenser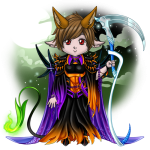 Joined: 7/9/2019
Threads: 3
Posts: 127
Posted: 9/24/2022 at 1:19 PM
Post #87
thnx krin my qitari was behind cause i was goinh to boost it but im glad i dont hv to do it any more also will my faelora tiggerfish one be saved if not u could sent me one egg of that pet if my faelora tiggerfish one isnt saved
Go to Page:
1, 2, 3, 4, 5, 6, 7, 8, 9
Go to Top
This Page loaded in 0.035 seconds.
Terms of Service | Privacy Policy | Contact Us | Credits | Job Opportunities
© Copyright 2011-2022 Sylestia Games LLC.
All names and logos associated with Sylestia are Trademarks of Sylestia Games LLC.
All other trademarks are the property of their respective owners.
For questions, comments, or concerns please email at Support@Sylestia.com.