Overview
Stables
Hatchery
Inventory
Wardrobe
Referrals
Settings
Seasonal Festival
World Map
Generator
Breeding Grounds
Nurturing Grounds
Party
Task Log
Mission Log
Quest Log
Themed Pet Codex
Player Trades
Trade Broker
Currency Exchange
Eggling Auction
Pick A Door
Official Games
Un-Official Games
Jinxie's Jamboree
Festival Shop
Diamond Shop
Avatar Shop
Scale Shop
Inbox
Forums
Community Polls
Advanced Search
September 28th, 2022

78 Online
12:31 AM
Advanced Search




Active Players on Sylestia
Category
Total
Yesterday
Players
3,249
545
Sylestia Pet Data
Category
Total
Yesterday
Pets
7,334,602
913
Generated
565,318
17
Captured
1,089,987
57
Bred
5,679,274
839
Statistics updated daily at midnight
Recent Announcements
Thread
Posted
Labor Day Diamond Sale Sep 1 Faelora Revamp Update Aug 30 New Feature: Festival.. Aug 17 Summer Festival Pet Tr.. Aug 15 Summer Festival Overvi.. Aug 11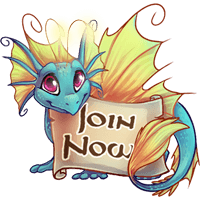 Forum Index > News and Announcements > Summer Festival Overview
Page 3
1, 2, 3, 4, 5, 6, 7, 8, 9
Go to Page:
Author
Thread Post
XxAniraxX
Level 75
The Hallowed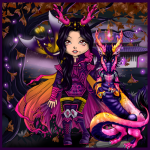 Joined: 7/24/2013
Threads: 51
Posts: 869
Posted: 8/28/2022 at 2:46 PM
Post #21
Thank goodness the struggle was real lol, thank you very much for hearing the cries for help and fixing it :3
Falkinsey
Level 75
Grand Protector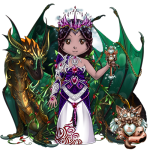 Joined: 10/4/2014
Threads: 20
Posts: 2,452
Posted: 8/28/2022 at 4:00 PM
Post #22
Thanks so much, Krin :)

Hopfully we can all start helping each other again soon!
Psykadika
Level 73
The Kind-Hearted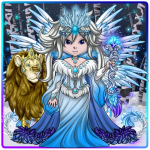 Joined: 5/2/2013
Threads: 73
Posts: 251
Posted: 8/28/2022 at 8:22 PM
Post #23
Thank you Krinadon for your help with this and everyone will benefit from it. Your hard work is much appreciated.
Krinadon
Level 75
Guardian of the Realm
Site Administrator
Joined: 12/17/2012
Threads: 974
Posts: 13,728
Posted: 9/1/2022 at 3:26 PM
Post #24
Hey, all! In celebration of the Labor Day holiday weekend, we will be having a Diamond Sale Event from Friday, September 2nd through Sunday, September 11th. This Diamond Sale Event will also have a Diamond Sale Progressive Bonus Event where players can earn some awesome rewards for spending Diamonds!

There will also be a Pick a Door Series this weekend, with games ranging from Friday through Monday.

Lastly, the final Round of Leaderboard Contests begins tomorrow, Friday, at 9 AM!


We wish everyone a happy and safe weekend. If anyone hasn't seen yet, we did post a Faelora Revamp Update the other day. We hope to have an update regarding the Lost Grove sometime very soon as well.

Contests are also posted for Fall Festival Avatar Item Design and Fall Festival Pet Trait Design. Thank you to everyone who participates!
Glaselkj11
Level 67
Candy Dispenser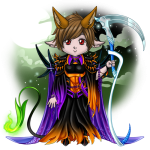 Joined: 7/9/2019
Threads: 3
Posts: 127
Posted: 9/1/2022 at 3:53 PM
Post #25
krin will u like bring back horseman qitaris cause they havnt returned in a long time if u did bring them back this year i be happy
Krinadon
Level 75
Guardian of the Realm
Site Administrator
Joined: 12/17/2012
Threads: 974
Posts: 13,728
Posted: 9/1/2022 at 3:56 PM
Post #26
Link: https://www.sylestia.com/forums/?thread=103410&page=3#25
Author: Glaselkj11
Time Posted: 9/1/2022 at 3:53 PM
krin will u like bring back horseman qitaris cause they havnt returned in a long time if u did bring them back this year i be happy


That is a Fall Festival Themed Pet.

This is the Summer Festival. There will not be any Horseman Qitari available during the Summer Festival.
Glaselkj11
Level 67
Candy Dispenser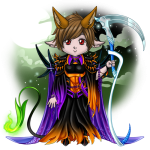 Joined: 7/9/2019
Threads: 3
Posts: 127
Posted: 9/1/2022 at 4:02 PM
Post #27
i know but when 2022 fall fest gets here soon will u bring back horseman qitaris when that event comes
WoermOnAString
Level 74
Trickster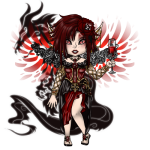 Joined: 8/25/2018
Threads: 27
Posts: 198
Posted: 9/1/2022 at 5:08 PM
Post #28
Themes are usually seasonal. One will be in circulation in its seasonal zone for about 2 years, new themed then aged. Chances are if they're older than two years that they might not come back. You can however design a qit similar to the horseman theme and submit it for the contest and hope it gets picked. Good luck! :3
Nyx397
Level 60
Majestic Sculptor
Joined: 9/10/2014
Threads: 5
Posts: 247
Posted: 9/1/2022 at 8:12 PM
Post #29
Hey Krin! I have a question: is there any way to add Species as an option in the Nurturing Grounds to specify which species you could nurture? That way, everyone can nurture specific species that they like when the Leaderboard Contests come around and place on the lists for species that they want and not species that they would not prefer or do not like? I was just curious and wanted to throw that question out there ^.^
Krinadon
Level 75
Guardian of the Realm
Site Administrator
Joined: 12/17/2012
Threads: 974
Posts: 13,728
Posted: 9/1/2022 at 8:17 PM
Post #30
Link: https://www.sylestia.com/forums/?thread=103410&page=3#29
Author: Nyx397
Time Posted: 9/1/2022 at 8:12 PM
Hey Krin! I have a question: is there any way to add Species as an option in the Nurturing Grounds to specify which species you could nurture? That way, everyone can nurture specific species that they like when the Leaderboard Contests come around and place on the lists for species that they want and not species that they would not prefer or do not like? I was just curious and wanted to throw that question out there ^.^


Searching in the Nurturing Grounds is intentionally random so that all players' pets are treated equally in the search. Outside of the few options available, the system will automatically feed players pets in a fair and balanced way so that all pets are equally nurtured.

If we allowed players to search by species, it would give the more popular species an unfair advantage and the lesser popular species would receive less nurtures - making it harder for players breeding them to get their pets nurtured.
Go to Page:
1, 2, 3, 4, 5, 6, 7, 8, 9
Go to Top
This Page loaded in 0.038 seconds.
Terms of Service | Privacy Policy | Contact Us | Credits | Job Opportunities
© Copyright 2011-2022 Sylestia Games LLC.
All names and logos associated with Sylestia are Trademarks of Sylestia Games LLC.
All other trademarks are the property of their respective owners.
For questions, comments, or concerns please email at Support@Sylestia.com.