Overview
Stables
Hatchery
Inventory
Wardrobe
Referrals
Settings
Seasonal Festival
World Map
Generator
Breeding Grounds
Nurturing Grounds
Party
Task Log
Mission Log
Quest Log
Themed Pet Codex
Player Trades
Trade Broker
Currency Exchange
Eggling Auction
Pick A Door
Official Games
Un-Official Games
Jinxie's Jamboree
Festival Shop
Diamond Shop
Avatar Shop
Scale Shop
Inbox
Forums
Community Polls
Advanced Search
September 28th, 2022

67 Online
1:47 AM
Advanced Search




Active Players on Sylestia
Category
Total
Yesterday
Players
3,249
545
Sylestia Pet Data
Category
Total
Yesterday
Pets
7,334,602
913
Generated
565,318
17
Captured
1,089,987
57
Bred
5,679,274
839
Statistics updated daily at midnight
Recent Announcements
Thread
Posted
Labor Day Diamond Sale Sep 1 Faelora Revamp Update Aug 30 New Feature: Festival.. Aug 17 Summer Festival Pet Tr.. Aug 15 Summer Festival Overvi.. Aug 11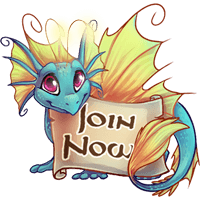 Forum Index > Official Games and Contests > 2022 Summer Festival - Pet Trait Design
Page 6
1, 2, 3, 4, 5, 6
Go to Page:
Author
Thread Post
ParodyCatharsis
Level 75
Frosty Hands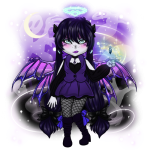 Joined: 10/18/2018
Threads: 26
Posts: 1,435
Posted: 7/1/2022 at 3:51 PM
Post #51
WoermOnAString
Level 74
Trickster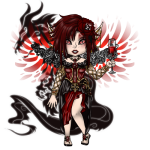 Joined: 8/25/2018
Threads: 27
Posts: 198
Posted: 7/3/2022 at 3:12 PM
Post #52
Lighira - Cloud Aspects
I feel like this should have been done a long time ago lol
Ferrikki - Sweet Treat Set
Faelora - Celestial/Lunar Guardian Set

I've added moonflower vines, a moonflower neck piece, and a little moonflower tucked by her ear.



Kelpari - Kelpari Rider's Tack + American Paint Horse Markings
I'm not a horse girl and I can't remember the coat colorations right off the bat so that's why it questionably says Appaloosa in the sketch. Also I thought the ears were cute!

Edited By WoermOnAString on 7/3/2022 at 4:56 PM.
Frawn
Level 73
High Druid
Joined: 10/4/2014
Threads: 48
Posts: 2,062
Posted: 7/4/2022 at 1:24 PM
Post #53
I 100% think Spaceelf's axolotl-themed Sylvorpa traits should be implemented!

Also, Sylvorpas haven't received any new non-restricted traits in FIVE YEARS! Please give us new general traits to work with!
Go to Page:
1, 2, 3, 4, 5, 6
Go to Top
This Page loaded in 0.028 seconds.
Terms of Service | Privacy Policy | Contact Us | Credits | Job Opportunities
© Copyright 2011-2022 Sylestia Games LLC.
All names and logos associated with Sylestia are Trademarks of Sylestia Games LLC.
All other trademarks are the property of their respective owners.
For questions, comments, or concerns please email at Support@Sylestia.com.