Home
Overview
Stables
Hatchery
Inventory
Wardrobe
Referrals
Settings
Seasonal Festival
World Map
Generator
Breeding Grounds
Nurturing Grounds
Party
Task Log
Mission Log
Quest Log
Themed Pet Codex
Player Trades
Trade Broker
Currency Exchange
Eggling Auction
Pick A Door
Official Games
Un-Official Games
Jinxie's Jamboree
Festival Shop
Diamond Shop
Avatar Shop
Scale Shop
Inbox
Forums
Community Polls
Advanced Search
December 9th, 2022

127 Online
1:02 AM
Advanced Search




Active Players on Sylestia
Category
Total
Yesterday
Players
3,279
692
Sylestia Pet Data
Category
Total
Yesterday
Pets
7,465,200
2,285
Generated
580,115
284
Captured
1,105,203
115
Bred
5,779,840
1,886
Statistics updated daily at midnight
Recent Announcements
Thread
Posted
PSA: Harassment and Bu.. Dec 5 2022 Stocking Stuffer Dec 1 2022 Advent Calendar Dec 1 New Feature: Trait Ext.. Nov 22 Black Friday Extravaga.. Nov 22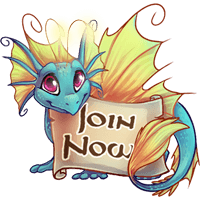 Forum Index > Official Games and Contests > 2022 Summer Festival - Pet Trait Design
Page 3
1, 2, 3, 4, 5, 6
Go to Page:
Author
Thread Post
Iseriitane
Level 75
High Druid
Joined: 4/7/2022
Threads: 4
Posts: 51
Posted: 6/14/2022 at 6:40 AM
Post #21
I am super bad at drawing but here goes lol.

Betta Splendens Sylvorpa:
M1: The purple Tail fin part
M2: The Green fins part on the back
M3: The blue "chin fins" part.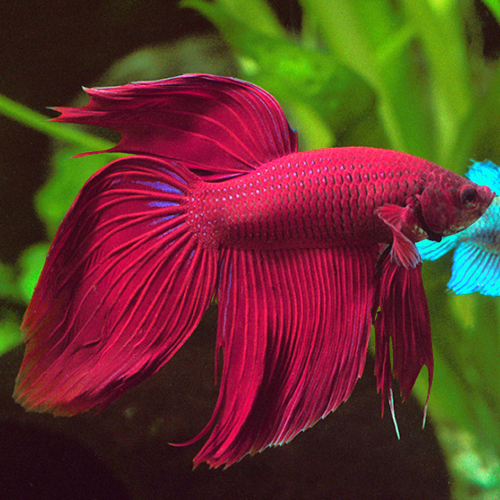 Toshirohitsu
Level 57
Frosty Hands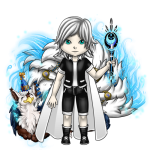 Joined: 2/22/2019
Threads: 1
Posts: 2
Posted: 6/14/2022 at 3:34 PM
Post #22
yi qi set



[/url]

Yi Qi's wings m1


[/url]

Yi Qi's plumage m2


[/url]

Yi Qi's beak m3
and the therefore mentioned ones with it

these genes are base of the bird like dinosaur Yi Qi

thinking of putting the first two as one gene in m1 as Yi Qi 's plumage

c3=red
m1=teal
m2=yellow if mentioned change does happen it will be a2
m3=purple
Edited By Toshirohitsu on 6/27/2022 at 10:35 PM.
Hama
Level 75
Trickster
Joined: 8/11/2017
Threads: 12
Posts: 52
Posted: 6/15/2022 at 7:43 PM
Post #23
Redid the lines myself to make it easier, but here are mine!

Ferrikki - Elegant Gems Headwear, Elegant Gems Collar, Gemshards (orb trait)



Lunemara - Poodle Paws, Silkmoth WIngs




Vulnyx - Fluffy Tail, Big Cat Ears

Eternalsilver
Level 75
Grand Protector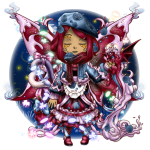 Joined: 2/16/2021
Threads: 14
Posts: 836
Posted: 6/15/2022 at 7:51 PM
Post #24
Sunken Mermaid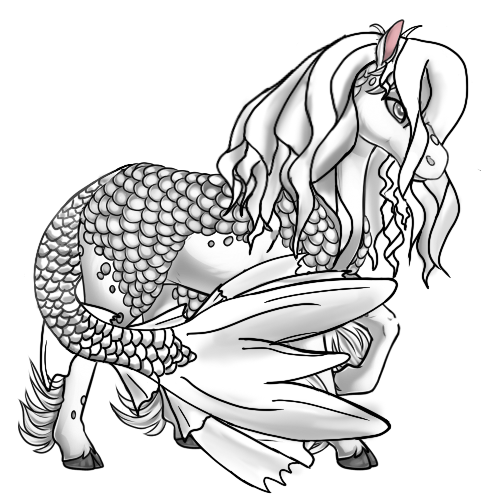 female version currently unavailable

Sunken Mermaid's Tail
not certain which mutation slot this would go in, but it's supposed to be a mermaid tail swooping in front of the male qitari, like the normal tail already does.

Sunken Mermaid's Waves
Ocean curls freshly sundried, with an almost sunny personality.

I'm not completely sure whether or not this idea would work, since the mane and the tail seem to be in the same slot (M2) after I made a quick stop at the generator, which might cause complications - oh well.

___

Red Panda (G1)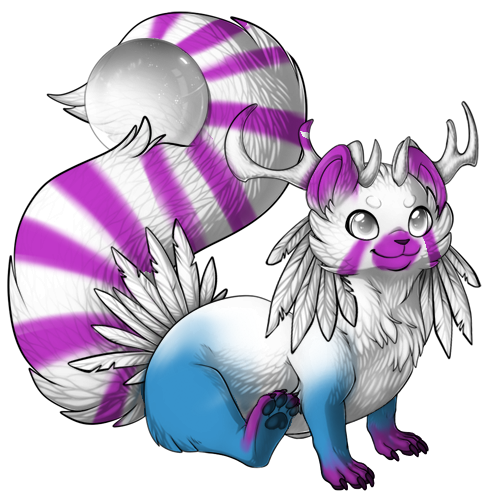 ignore the stripe on the tail that goes over the male's horns - that was unintentional and I'm too lazy to fix it.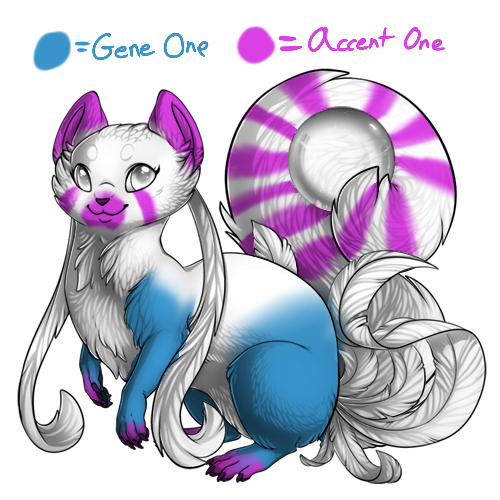 ___

Sakura Moon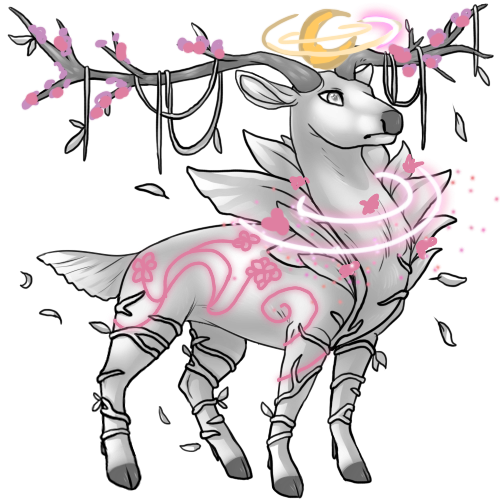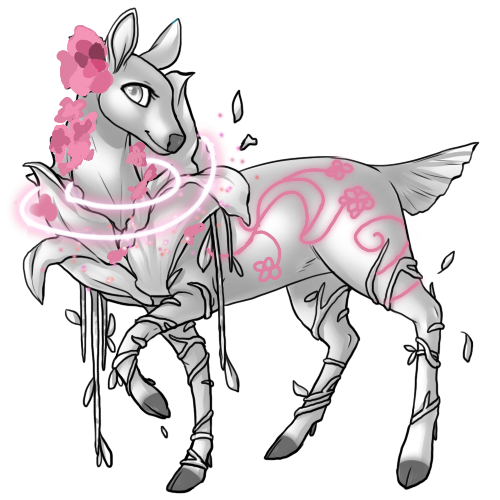 there's supposed to be a moon halo like on the male version, but I completely forgot about it. just..uh, imagine it's there?

Sakura Moon Halo (M2)
pretty straightforward concept even if the drawing above isn't very clear. a halo above the head, with a crescent moon in the middle. also some sakura flowers on the male's antlers and on the female's neck.
Sakura Moon Glow (M1)
a halo-like glow surrounding the faelora's neck/petals.
Sakura Moon Runes (G2)
runes that cover the body, mostly made up of flowers, lines, and one (discreetly hidden) crescent moon
Edited By Eternalsilver on 6/27/2022 at 5:15 PM.
Infitlizards
Level 67
The Tender
Joined: 5/12/2022
Threads: 19
Posts: 278
Posted: 6/15/2022 at 10:30 PM
Post #25
Midsummer Faelora Set




Green; Gene 1; Sun Fade/Shadow
Yellow; Gene 2; Blooming Spots/Bloom Runes
Blue; Mutation 1; Midsummer flowers; i based the bloom designs after a marigold
Red; Mutation 3; Bloom buds, flower buds decorate the horns of the male and the body of the females around the hooves, ears/head and tail, could also be styled after a marigold like the flower trait
Female Refrence
just 'Buds' traits on female

Deep Sea Squid Kelpari Set



Gene 1; Green; Inked
Gene 2; Pink; Bio-lumience signal
Gene 3; Purple; Wrapped Runes
Mutation 1; Blue; Tentacole Mane
Male Refrence


Sunny Runes; Luffox



Gene 3 slot
Green = G3
Yellow = C3/A1
Female refrence

Silkworm/Extra Fuz: Nephini



Mutation one; Purple; Long tail fur, leg tuff fur and fuzzy antenna; thinking like a moth
Female Refrence

Ring Runes/Tidal Runes;Sylvorpa



Gene 3; Blue - Red, the colour gradually get lighter or fade into another colour with each coloured banded Blue - Purple - Pink - red
Female Refrence
idea from This, and how the waves become lighter and more clear as they get further onto the shore

Cobra Draeyl Set



Gene 1; Red; Cobra Plating
Gene 2; Yellow; Cobra Scales
Mutation 3: Cobra Hood
Male Refrence
Used these for the refrnece but i'm not totally sure that matter (1,2)

Show Bred Ferrikki




Gene 2 - pink and red; Dipped Feathers; Pink G2, Red A1
G3; orb in the top corner; Opace pearl; Yellow; EC, Blue; G3, Green; A1
M1; Held Jewel; Dark blue; Removes jewel from Tail and instead in held between/by from limb
M3; Big Plumage; Green; bigger and more feather
Male Refrence

Bird of Paradise Ny'Vene




Red; Gene 1 or 2: Paradise Fade; mimic feathers that contrast for mating display purposes as well as frog which will change colour to attract mates
Purple; Gene 3; Paradise Patterns; mimic feathers like these that contrast for mating display purposes
Green; any mutation slot; Paradise Plumes; long feathers (yet again) like the ones visible of birds of paradise
Male Refrence


Royal Bee/Nector Collector/Honey Bee Lightra



not solid refrence i was thinking honey bees but as there are many spieces of bees and wasps that fit the description with diffrences between them i just went with the rough idea and comon traits; IE: wing style, fuzz, atteenna and hierarchy (for the bees at least) system (ie; crown trait for 'queen bee')
Green; Stripes/Bee Stripes/Wasp Stripes/Insect Stripes (whatever type of insect it get based on)
Yellow; Stripes/Bee Stripes/Wasp stripes/Insect Stripes
Pink; Honeycomb Runes
Blue; Extra Fuzzy/Warm Coat/Bug Fuzz
Purple; Insect Wings/Bee Wings/Wasp Wings
Orange; Royal Crown/Hive Crown/Honey Ruler Crown
HONEYCOMB RUNE REFRENCE
STRIPE REFRENCE
MALE REFRENCE
male Honeycomb Rune
Male Stripe

(originally i had thought of these bee/wasp theme set of traits for the nephini but i had already designed the fuzzy traits and decided i really liked how it looked without the additional traits so figured they might look good on the lighra instead-and i think they came out good)
Edited By Infitlizards on 6/27/2022 at 1:22 PM.
Starmint
Level 75
Knight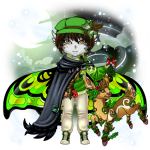 Joined: 5/21/2017
Threads: 28
Posts: 468
Posted: 6/15/2022 at 11:14 PM
Post #26
G3: Green, star shaped imprints(?) on the leaves
M2: Red, stars draping from the antlers with sparkles around it
M3: Blue, star-shaped flowers


Scathreoite
Level 75
Maw-nster Masher
Joined: 11/2/2014
Threads: 66
Posts: 3,584
Posted: 6/15/2022 at 11:22 PM
Post #27
Aurleon- Sun Bittern
Draeyl- Nebula
Faelora- Fern Runes
Ferrikki- Butterfly Jewel Wings
Kelpari- Lava flow/ Spark runes
Lighira- Sunshard Armor/ sunshard wings
Luffox- Flower Runes
Lunemara- Owl mask/ Owl beard/ Owl eyes/ Owl feather antennae
Lupora- Flame Runes
Morkko- Pied Bat
Nephini- Panther Chameleon
Ny'vene- Flower Runes
Nytekrie- Lava Flow/ Flame (Emperor) Crown
Puffadore- Flame Runes
Qitari- Appaloosa
Sylvorpa- Gemstone Betta

(based on Betta rubra and Betta smaragdina)

Vulnyx- Skunk Stripe


(based off of the Thai cat White Spotting Skunk Stripe variants)

Zolnixi- Windy Runes

Edited By Scathreoite on 6/25/2022 at 9:08 PM.
Danisweird
Level 75
The Perfectionist
Joined: 7/1/2018
Threads: 12
Posts: 176
Posted: 6/16/2022 at 2:33 AM
Post #28
Mandarin Fish (G1)


Blue is Gene 1, Green is Accent 1.
Phoenixwinchester
Level 63
The Kind-Hearted
Joined: 7/15/2018
Threads: 112
Posts: 1,878
Posted: 6/16/2022 at 5:38 PM
Post #29
Leaf Veines - G3
This trait mimics the "veins" of a leaf
Mossy Antlers/ Mossy Headress - M2
Design mimics wet moss hanging from antlers/moss on their head
Edited By Phoenixwinchester on 6/24/2022 at 1:57 PM.
Miliki
Level 70
Joined: 5/31/2022
Threads: 2
Posts: 47
Posted: 6/16/2022 at 7:47 PM
Post #30
To me, flamingos are a good representation of summer. Whether it is the lawn flamingos chilling in peoples yards or the flamingos chilling on Florida beaches.

Flamingo Aurleon




Then a creature within the depths of the waters to escape the heat of summer, an angler fish inspired Kelpari.

Angler Kelpari

Go to Page:
1, 2, 3, 4, 5, 6
Go to Top
This Page loaded in 0.049 seconds.
Terms of Service | Privacy Policy | Contact Us | Credits | Job Opportunities




© Copyright 2011-2022 Sylestia Games LLC.
All names and logos associated with Sylestia are Trademarks of Sylestia Games LLC.
All other trademarks are the property of their respective owners.
For questions, comments, or concerns please email at Support@Sylestia.com.