Overview
Stables
Hatchery
Inventory
Wardrobe
Referrals
Settings
Seasonal Festival
World Map
Generator
Breeding Grounds
Nurturing Grounds
Party
Task Log
Mission Log
Quest Log
Player Trades
Trade Broker
Currency Exchange
Eggling Auction
Pick A Door
Official Games
Un-Official Games
Jinxie's Jamboree
Festival Shop
Diamond Shop
Avatar Shop
Scale Shop
Inbox
Forums
Community Polls
Advanced Search
January 27th, 2022

78 Online
4:58 AM
Advanced Search




Active Players on Sylestia
Category
Total
Yesterday
Players
3,446
623
Sylestia Pet Data
Category
Total
Yesterday
Pets
6,852,500
2,036
Generated
527,814
199
Captured
1,035,793
80
Bred
5,288,893
1,757
Statistics updated daily at midnight
Recent Announcements
Thread
Posted
2022 Official Changelo.. Jan 3 Winter Festival Pet Tr.. Dec 23 Winter Festival Overvi.. Dec 18 Sylestia's 9th Ann.. Dec 17 Site Downtime - 12/6 @.. Dec 6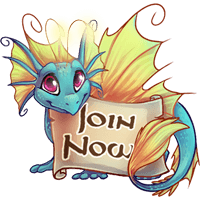 Forum Index > News and Announcements > Winter Festival Overview
Page 2
1, 2, 3, 4, 5, 6, 7
Go to Page:
Author
Thread Post
Unstaeble
Level 75
Stoneheart Savior
Joined: 3/14/2019
Threads: 130
Posts: 2,081
Posted: 12/18/2021 at 11:35 AM
Post #11
The site has always gone based on site time, which is not the same as whichever time zone you must in. You can check the clock above next to the date and you'll see that we still have another half an hour
Karma
Level 73
Collector of Souls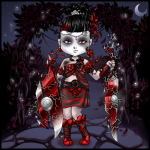 Joined: 9/30/2013
Threads: 207
Posts: 2,068
Posted: 12/18/2021 at 12:02 PM
Post #12
Some people just gotta complain no matter what
Krinadon
Level 75
Guardian of the Realm
Site Administrator
Joined: 12/17/2012
Threads: 933
Posts: 13,273
Posted: 12/18/2021 at 12:15 PM
Post #13
Hey all. Just wanted to give a quick update regarding some Festival stuff. So, firstly, the Winter Festival is live! Please let me know if you are running into any issues.

At this point, I am a bit behind on Pet Traits. The following still need artwork added in / finalized:

Lupora
G1: Nomadic Yeti Aura
G3: Nomadic Yeti Powder
M1: Nomadic Yeti Fur
M2: Nomadic Yeti Mane
M3: Nomadic Yeti Horns

Griffi
G1: Crystallized NEW *not yet named*


And, these Pet Traits still need to be added into the game:

Luffox
Chipmunk

Nephini
Blood Python


I will try and get these Traits (and the two Restricted Themed Pets) finalized as quickly as I can! Stay tuned for further updates on this.
Parzivalsgame
Level 75
Benevolent Brewer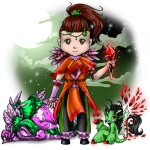 Joined: 5/4/2019
Threads: 329
Posts: 2,034
Posted: 12/18/2021 at 12:40 PM
Post #14
0ni is very happy to have the Fest open but is stuck @work and can't wait to get home to her Tablet! Lol =)
Happy Holidays everyone!!
Lestatdelioncourt
Level 53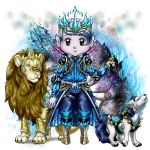 Joined: 7/22/2013
Threads: 15
Posts: 53
Posted: 12/18/2021 at 1:44 PM
Post #15
This is my first event which section do I get Frost essence from.
Teefa85
Level 75
Crystalline Cleaver
Joined: 1/28/2013
Threads: 10
Posts: 811
Posted: 12/18/2021 at 1:49 PM
Post #16
The Frost Essences drop in the Fest Zone, or can be brought in the Fest Shop.
Mascot51
Level 61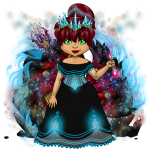 Joined: 10/6/2020
Threads: 2
Posts: 87
Posted: 12/18/2021 at 2:16 PM
Post #17
Then don't ping until it's live. Either way, it's a complete waste of time if it's not up and running when the announcement says it is.
Unstaeble
Level 75
Stoneheart Savior
Joined: 3/14/2019
Threads: 130
Posts: 2,081
Posted: 12/18/2021 at 2:30 PM
Post #18
The announcement was posted early so people could prepare as well as making it easier for Krin. Again, it says on the first post what time everything starts, the ping is not meant to be used to tell you when fest starts, just that the overview was posted. And fest already started roughly 2 and a half hours ago, you would be able to tell if you had looked at clock yourself. It's not really necessary to get salty at Krin, he's been working extremely hard for us and I think him expecting us to be responsible for checking a clock ourselves is pretty reasonable :)
Volinolona
Level 70
Guardian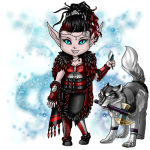 Joined: 7/9/2013
Threads: 7
Posts: 192
Posted: 12/18/2021 at 2:38 PM
Post #19
So... I went to go check to see if the Lupora stuff had all been updated 'cause I wanted to see the new pretties... Now I can't stop laughing at just how naked they look without their manes - it's great. XD Beautiful work as usual, but jeez, it's like when you give a Yorkie a bath. XD Love how the lady looks, though. <3
Oiseau
Level 75
Fancy Pants
Joined: 6/14/2018
Threads: 72
Posts: 946
Posted: 12/18/2021 at 3:18 PM
Post #20
Just curious - why is WW now 1,200 tokens instead of the usual 1,000?
Go to Page:
1, 2, 3, 4, 5, 6, 7
Go to Top
This Page loaded in 0.037 seconds.
Terms of Service | Privacy Policy | Contact Us | Credits | Job Opportunities
© Copyright 2011-2022 Sylestia Games LLC.
All names and logos associated with Sylestia are Trademarks of Sylestia Games LLC.
All other trademarks are the property of their respective owners.
For questions, comments, or concerns please email at Support@Sylestia.com.