Overview
Stables
Hatchery
Inventory
Wardrobe
Referrals
Settings
Seasonal Festival
World Map
Generator
Breeding Grounds
Nurturing Grounds
Party
Task Log
Mission Log
Quest Log
Themed Pet Codex
Player Trades
Trade Broker
Currency Exchange
Eggling Auction
Pick A Door
Official Games
Un-Official Games
Jinxie's Jamboree
Festival Shop
Diamond Shop
Avatar Shop
Scale Shop
Inbox
Forums
Community Polls
Advanced Search
August 15th, 2022

143 Online
2:29 PM
Advanced Search




Active Players on Sylestia
Category
Total
Yesterday
Players
3,445
495
Sylestia Pet Data
Category
Total
Yesterday
Pets
7,239,681
2,374
Generated
552,161
81
Captured
1,076,307
526
Bred
5,611,198
1,767
Statistics updated daily at midnight
Recent Announcements
Thread
Posted
Summer Festival Overvi.. Aug 11 Patriotic Event Pet Tr.. Jul 1 Patriotic Event Overvi.. Jul 1 Change to Pet Public S.. Jun 8 Spring Festival Pet Tr.. May 14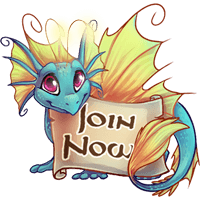 Forum Index > Official Games and Contests > 2021 Winter Festival - Themed Pet Design
Page 1
1, 2, 3... 14, 15, 16
Go to Page:
Author
Thread Post
Krinadon
Level 75
Guardian of the Realm
Site Administrator
Joined: 12/17/2012
Threads: 966
Posts: 13,647
Posted: 10/27/2021 at 6:01 AM
Post #1
We are looking for help coming up with new Themed Pets for the upcoming 2021 Winter Festival, due to begin mid December! You can submit Themed Pet Designs for all species.


Rules
Please make sure to read the rules carefully!

1. Navigate to the Generator, select a species of your choice and then choose various colors for your design. Once done, post your design(s) here in this thread. Please only post one entry per species and try and keep everything to one post. You can also make sure that submitted images are sized to 250 (&size=250) to prevent designs being too small or too large.

Guide on How to Create and Share Designs

2. All designs submitted must be Winter Themed. This means anything to do with the season, such as any holidays that occur within the season, weather, etc.

3. All submitted designs must have been made by the poster. Please do not use other players' designs. It is both disrespectful and if we see someone posting other player's designs, you will be disqualified from this contest and receive a Forum Strike. To clarify, a Design does not equate to a Theme. Multiple players can submit, say, a "Pumpkin Lupora", as long as each player designed their own version.

4. Please do not make any negative comments in this thread, this thread is for contest entries only and not discussion.

5. Please do not reserve posts. If you reserve a post I will delete your post.

6. Please do not Ping me with your submission. Please only Ping me if you have a question.

7. The end date is November 30th at 11:59 PM server, after that there is no guarantee that we will see your entry and the thread will be locked once designs are picked.




Prizes



Any player who has a design chosen will receive one 2-Visible Winter Festival Themed Pet of their choice (maximum of 2 total if a player has multiple selections). Winners will be PMed to choose their prize.

We will NOT announce which designs were chosen, so please do not ask if we are going to announce it. If a thread is created listing all of the available Themed Pets, we will provide the list to the author upon request.
Junco
Level 75
High Warlord
Joined: 4/6/2013
Threads: 28
Posts: 697
Posted: 10/27/2021 at 6:02 AM
Post #2
Withered Blossom Aeridini
Polar Spirit Aurleon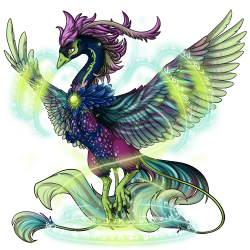 Winter Sequoia Draeyl
Arctic Mermaid Kelpari
Icy Cliffside Luffox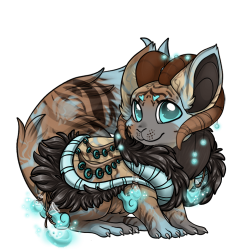 Popcorn Garland Lunemara
Naughty Coal Morkko
Feast Day Nephini
Frigid Magic Nytekrie
Chimney Smoke Puffadore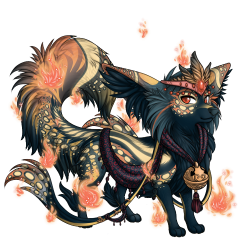 Comet Tail Ryori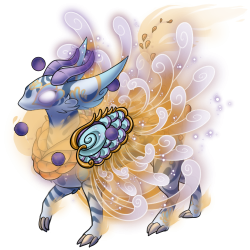 Frosted Cedar Sylvorpa
Blue Ice Vulnyx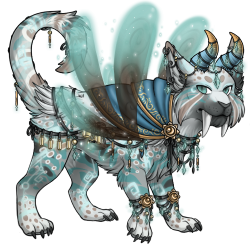 Evening Hearthfire Zolnixi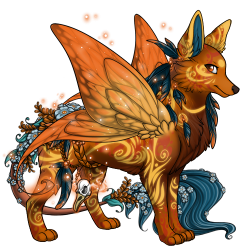 Edited By Junco on 11/28/2021 at 10:28 AM.
Niverus
Level 75
Guardian of the Realm
Joined: 2/11/2018
Threads: 404
Posts: 10,142
Posted: 10/27/2021 at 6:10 AM
Post #3
-= Frozen Twilight Aeridini =-
-= Glacial Reflections Aurleon =-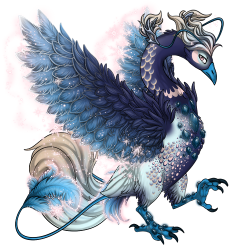 -= Winter Whirlwind Ferrikki =-
-= Wintertide Dreams Griffi =-
-= New Year's Resolution Ryori =-
-= Iced Heart Vulnyx =-
Edited By Niverus on 12/2/2021 at 10:02 PM.
Eternalsilver
Level 75
Grand Protector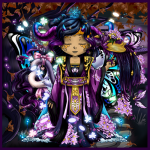 Joined: 2/16/2021
Threads: 12
Posts: 803
Posted: 10/27/2021 at 6:15 AM
Post #4
- Wintertide Dusk -
Aeridini
- Festival of Lights -
Aurleon
- Wintertime Frost -
Bulbori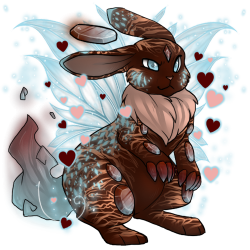 - Winter's Dream -
Alt: Fairy Dust
Faelora
- Candied Rose -
Griffi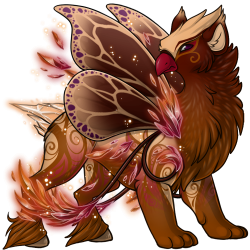 - Sugar Plum Fairy -
Kelpari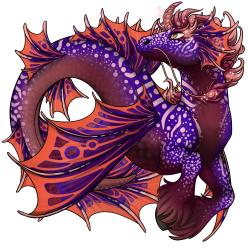 - Snow-Kissed Lily -
Alt: Snow Rose
Lighira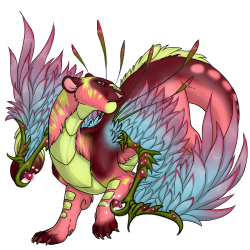 - Un-named -
Luffox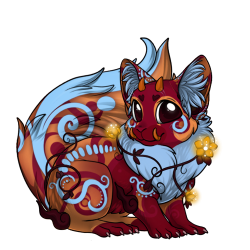 - Serene Sunset -
Alt: Ethereal Eventide
Lunemara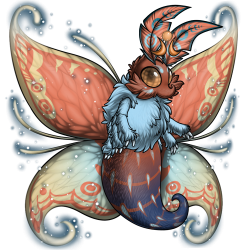 - Nautical Twilight -
Lupora
- Wintry Heart -
Nephini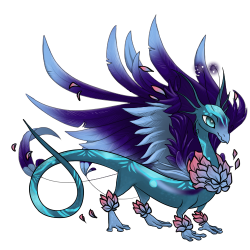 - Prismatic Ice -
Nytekrie
- Cocoa Sweetheart -
Puffadore
- Candied Plum -
Qitari
- Fiery Hearthstone -
Alt: Shivering Fireside
Ryori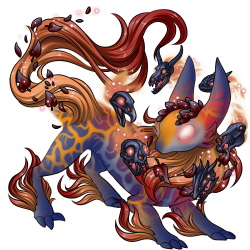 - Frosted Berry -
Vulnyx
- Khione's Blessing -
Zolnixi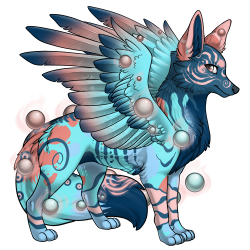 Edited By Eternalsilver on 11/22/2021 at 9:56 AM.
Izuku
Level 75
The Kind-Hearted
Joined: 3/5/2021
Threads: 66
Posts: 1,579
Posted: 10/27/2021 at 6:21 AM
Post #5
Frosted Lagoon



Fire Place Lupora


Bassarid
Level 75
Trickster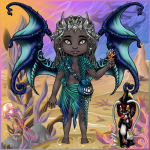 Joined: 3/19/2020
Threads: 20
Posts: 186
Posted: 10/27/2021 at 6:39 AM
Post #6
Northern Lights Lunemara
Snow Queen Ryori
Polar Night Vulnyx
Catherine Wheel / Firework Skies Ferrikki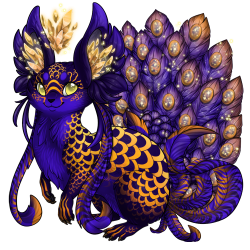 Spirit of Winter Lighira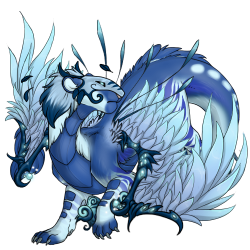 Hibernal Solstice Aeridini
Frozen Fields Puffadore
Mistle and Holly Faelora
Snow White Nephini
Winter's Dawn Zolnixi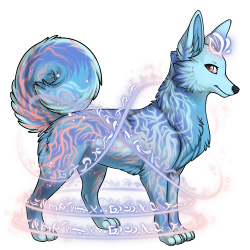 Winter Constellation/Light of Orion Griffi
Spiced Hot Chocolate Bulbori
Evergreen Lupora
Frozen Waves Kelpari
Shining Ornament Sylvorpa
Silver Bells Aurleon
Mulled Wine Nytekrie
Winter Hygge Luffox
Edited By Bassarid on 11/27/2021 at 1:20 PM.
Tigress
Level 75
The Tender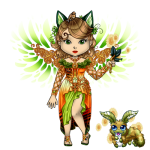 Joined: 5/17/2015
Threads: 352
Posts: 9,572
Posted: 10/27/2021 at 6:43 AM
Post #7
Mulled Wine Aeridini
Aurora Borealis Aurleon
Blackberry Cobbler Bulbori
Cinnamon Apple Draeyl
Sugarplum Fairy Faelora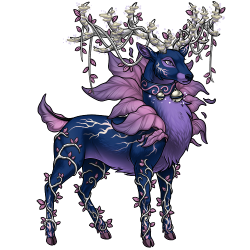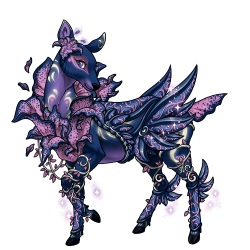 Ferrikki
Griffi
Kelpari
Lighira
Winter Night Luffox

Sugar Plum Lunemara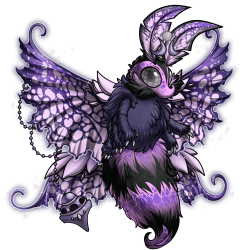 Winterberry Lupora
Toasted Marshmallow Morkko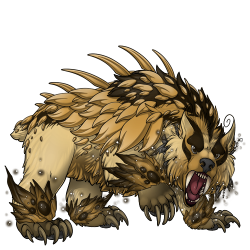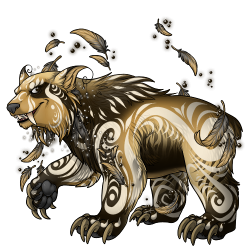 Winter Sunrise Nephini
Cozy Fireside Ny'vene
First Snow Nytekrie
Silent Night Puffadore

Qitari
Ryori
Pecan Pie Sylvorpa

Chilly Morning Vulnyx
Eggnog Zolnixi
Edited By Tigress on 11/30/2021 at 5:53 AM.
Drowned
Level 75
The Carver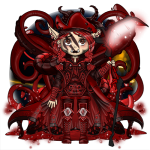 Joined: 3/31/2017
Threads: 43
Posts: 2,978
Posted: 10/27/2021 at 6:53 AM
Post #8

Winter Festival 2021 Submissions

Sneaking Iceberg Aeridini


(I chose orange in this design because.. I mean... what are icebergs except natures road cones?)

Atlantic Shipwreck Aurleon


(Old shipwrecks are covered in algae, right?)

There-was-totally-enough-space-for-the-two-of-them-on-that-door Draeyl


(I think its self explanatory.)

Winter Hardy Hazelnut Bulbori



Frosted Cranberry/Frosted Berry Faelora



Christmas Pudding Ferikki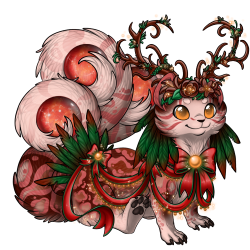 Salmon Run Griffi



Snow Buried Plum/Frosted Fruit Basket Kelpari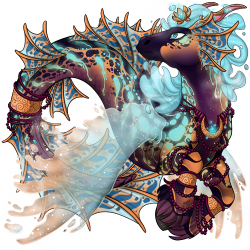 Mint Tea Lighira




Winter Camellia Luffox




Christmas Light/Colorful Candles Lunemara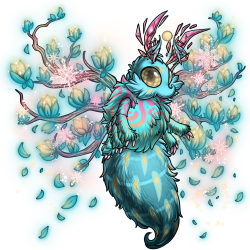 Rhubarb Pie Lupora



Morrko



Warm Winter Sunrise Nephini




Nytekrie



Frosted Rose Ny'vene



Plump Penguin/Playful Penguin Puffadore



Dusky Dawn Qitari



Chilly Sunrise Ryori




Glacial Cryptid Sylvorpa



Winter Viola Vulnyx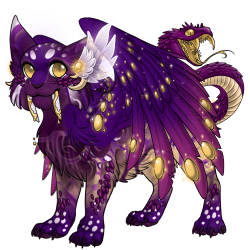 Zonixi

Edited By CthuwuKrak3n on 12/1/2021 at 4:32 PM.
Cececat
Level 75
Guardian of the Realm
Joined: 4/25/2017
Threads: 171
Posts: 3,453
Posted: 10/27/2021 at 6:55 AM
Post #9
Strawberry Truffle Aeridini




Mulberry Wine Bulbori




Festive Candle Draeyl




Snow Buried Blossom Faelora




Warm Plum Cider Ferrikki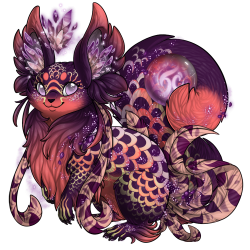 Frost Familiar Griffi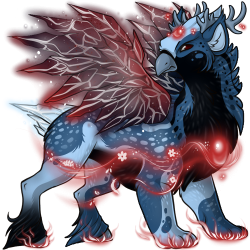 Snow Swept Kelpari




Cranberry Crumble Lighira




Evening Skies Luffox




Jolly Holly Lunemara




Peppermint Eggnog Lupora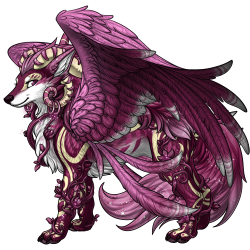 Evenfall Flurries Nephini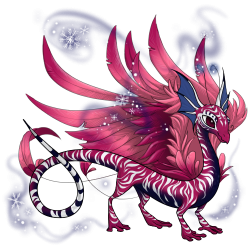 Last Sunrise / Polar Night Ny'vene




Frosted Mistletoe Nytekrie




Christmas Fir Qitari




Frozen Fjord Ryori




Northern Lights Sylvorpa




Auroral Tundra Zolnixi


Edited By Cececat on 11/29/2021 at 9:58 PM.
Sunagakure
Level 71
Ghost Writer
Joined: 6/6/2018
Threads: 10
Posts: 536
Posted: 10/27/2021 at 7:04 AM
Post #10
Winter 2021
Chilled Pansy Aeridini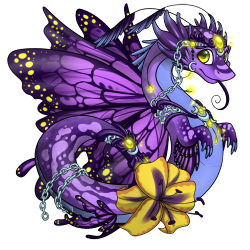 Midnight Clear Aurleon



Hot Chocolate Bulbori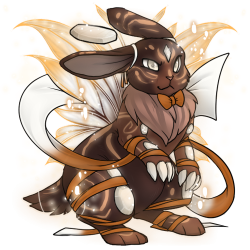 Auroral Activity Draeyl



Winter Ivy Faelora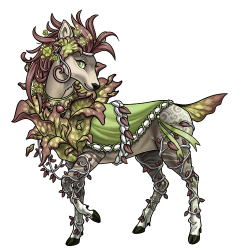 Chickadee Ferrikki



Red-Bellied Woodpecker Griffi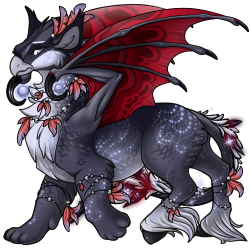 Atlantic Salmon Kelpari



Lighira



Penguin March Luffox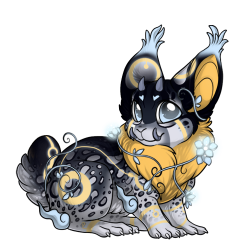 Holly Ivy Lunemara



Permafrost Lupora



Timber Wolf Morkko



Dusty Poinsettia Nephini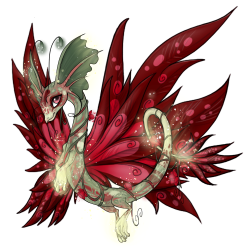 Raspberry Truffle Ny'vene



Euraisan Bullfinch Nytekrie



Northern Star Puffadore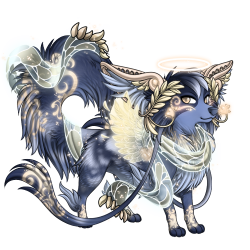 Sooty Snow Qitari



Nordic Sunrise Ryori



Alaskan Nights Sylvorpa



Zolnixi




Edited By Sunagakure on 12/1/2021 at 11:34 PM.
Go to Page:
1, 2, 3... 14, 15, 16
Go to Top
This Page loaded in 0.098 seconds.
Terms of Service | Privacy Policy | Contact Us | Credits | Job Opportunities
© Copyright 2011-2022 Sylestia Games LLC.
All names and logos associated with Sylestia are Trademarks of Sylestia Games LLC.
All other trademarks are the property of their respective owners.
For questions, comments, or concerns please email at Support@Sylestia.com.