Overview
Stables
Hatchery
Inventory
Wardrobe
Referrals
Settings
Seasonal Festival
World Map
Generator
Breeding Grounds
Nurturing Grounds
Party
Task Log
Mission Log
Quest Log
Player Trades
Trade Broker
Currency Exchange
Eggling Auction
Pick A Door
Official Games
Un-Official Games
Jinxie's Jamboree
Festival Shop
Diamond Shop
Avatar Shop
Scale Shop
Inbox
Forums
Community Polls
Advanced Search
October 27th, 2021

110 Online
11:48 AM
Advanced Search




Active Players on Sylestia
Category
Total
Yesterday
Players
3,224
561
Sylestia Pet Data
Category
Total
Yesterday
Pets
6,642,433
1,345
Generated
500,932
13
Captured
1,005,643
93
Bred
5,135,858
1,239
Statistics updated daily at midnight
Recent Announcements
Thread
Posted
Lost Grove Ancient Tem.. Oct 22 Lost Grove Diamond Sal.. Oct 9 Lost Grove Update Sep 26 IP Safeguard Changes Sep 23 Lost Grove Training Gr.. Sep 22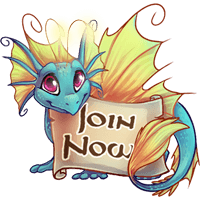 Forum Index > News and Announcements > Faelora Revamp Sketches 2.0
Page 4
1, 2, 3, 4, 5, 6
Go to Page:
Author
Thread Post
Olooriel
Level 70
The Eggstraordinaire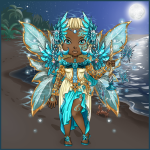 Joined: 3/8/2014
Threads: 24
Posts: 689
Posted: 8/12/2021 at 2:17 AM
Post #31
Much better! :)
Soulshard
Level 60
The Sweet Tooth
Joined: 7/30/2020
Threads: 50
Posts: 635
Posted: 8/12/2021 at 2:22 AM
Post #32
i personally want the males leaves to look more ;like the females, or vice versa. maybe close the females eyes, to give her a nice smile, although i get the whole open-eyes thing. i think it would look cute if the male baby had an open mouthed smile. maybe give it a bit more chest fur, as a sign of the floof he will have as an adult. just a tiny thought XD
Catinheadlights
Level 75
The Perfectionist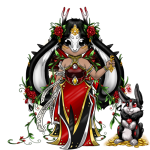 Joined: 3/3/2017
Threads: 5
Posts: 279
Posted: 8/12/2021 at 6:58 AM
Post #33
Other people beat me to suggesting most of these & did a better job, but something I didn't see was the alteration to the female's back/rump. I don't know how to explain in words, it just feels a bit better imo. I didn't mean to shorten the tail, I just have access to my phone at the moment and didn't want to distort it with the rest of the back. I would also prefer having flowers on both sides of the female's head, partially because it just bugs me that there's only one on opposite sides on the hatching and adult.



Edited to second some others' suggestions and refine some of mine a bit. Still not amazing at making the petals wavy like on the female, but other people have made better examples. Wanted to add a bit of fluff to the male's chest, but there was no way I'd be able to make it look good using a phone.

Edited By Catinheadlights on 8/15/2021 at 6:11 PM.
Faeroth
Level 75
Grand Protector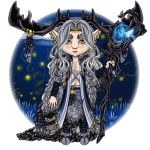 Joined: 12/16/2020
Threads: 15
Posts: 107
Posted: 8/12/2021 at 8:19 AM
Post #34
I personally like the "floof" on the male; if you are set on him having a large chest then I recommend making his legs slightly thicker, his torso larger, and adding a "floof" to the baby male. Perhaps that would balance it all out a bit.
Fox
Level 75
Master Sylestiologist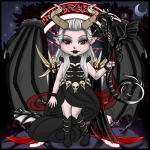 Joined: 3/10/2014
Threads: 353
Posts: 10,500
Posted: 8/12/2021 at 9:54 AM
Post #35
The female's neck flower is awesome and I'd like to see the same treatment for the male's neck flower.
Sissywizard
Level 70
Fabled Green Thumb
Joined: 5/2/2021
Threads: 7
Posts: 52
Posted: 8/12/2021 at 12:43 PM
Post #36
The overall direction is wonderful and progress looks amazing!
Just repeating the great suggestions already mentioned:

Male body shape tweaked, potentially bigger and/or raised rump.

Female face slight alterations? I know the perspective and angle is different from the male , but the lengthier face downturn of the face and facial features (pupils, mouth) seem maybe...too large/much? Maybe just my preference for a more "bambi" face XP

and....Dinnerbone you did such a fantastic job! I'm a fan of neck leaves but I wouldn't be hurt if it stayed as fur. There could be more genes added to potentially have both options, anyways.
Edited By Sissywizard on 8/12/2021 at 12:55 PM.
Crazybonez
Level 60
Joined: 9/2/2015
Threads: 35
Posts: 173
Posted: 8/12/2021 at 4:43 PM
Post #37
I'm with Dinnerbone when it comes to the male's proportions, although either way, this revamp is a major improvement! If there would be one thing I'd opt to fix, it's the neck. The neck blob is still there...now it's just covered in fur (don't get me wrong, I do like the tufts). Try thinning the neck just a tad, and I do like the idea of adding a few more leaves similar to the female's leaves. Overall, I am very happy with these new deer-critters and I can't wait to see the revamp applied to my faelora pair!

Edit: I think that an easy fix for the long body issue might be to select the entirety of the neck, leaves, and head, and just move it back towards the body a bit.
Edited By Crazybonez on 8/12/2021 at 4:51 PM.
Scathreoite
Level 75
Crystalline Cleaver
Joined: 11/2/2014
Threads: 47
Posts: 2,962
Posted: 8/12/2021 at 11:03 PM
Post #38
just messing arounf more



beefing up the a. male's elbow and haunches
moved his head/neck area back a little bit
fixing the proportions on the a. female's raised foreleg and tweaking her chest
adjusting angle of her far hindleg
tweaking her snout length and poking her neck length
removed petal from her ear canal
some assorted poking of the fawns to have a look at
Fennimage666
Level 70
Trickster
Joined: 8/19/2019
Threads: 40
Posts: 2,093
Posted: 8/13/2021 at 5:16 PM
Post #39
I find it kind of interesting that everyone is asking for a more masculine beefy look for the male, and I get it, male vs female body types and being relisting, but I kinda like the leaner look that the sketches are leaning into. I like how both of the new versions of the chest look, the frilly leaves are very nice.

But yeah, the back half of the male looks a bit longer than would probably be comfortable, and the antler angle could still be a little further back.
Starline
Level 70
Cutely Creative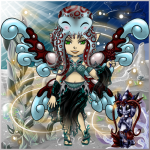 Joined: 3/14/2016
Threads: 94
Posts: 1,783
Posted: 8/13/2021 at 6:41 PM
Post #40
beautiful
Go to Page:
1, 2, 3, 4, 5, 6
Go to Top
This Page loaded in 0.013 seconds.
Terms of Service | Privacy Policy | Contact Us | Credits | Job Opportunities
© Copyright 2011-2021 Sylestia Games LLC.
All names and logos associated with Sylestia are Trademarks of Sylestia Games LLC.
All other trademarks are the property of their respective owners.
For questions, comments, or concerns please email at Support@Sylestia.com.