Overview
Stables
Hatchery
Inventory
Wardrobe
Referrals
Settings
Seasonal Festival
World Map
Generator
Breeding Grounds
Nurturing Grounds
Party
Task Log
Mission Log
Quest Log
Player Trades
Trade Broker
Currency Exchange
Eggling Auction
Pick A Door
Official Games
Un-Official Games
Jinxie's Jamboree
Festival Shop
Diamond Shop
Avatar Shop
Scale Shop
Inbox
Forums
Community Polls
Advanced Search
December 5th, 2021

121 Online
2:15 AM
Advanced Search




Active Players on Sylestia
Category
Total
Yesterday
Players
3,117
717
Sylestia Pet Data
Category
Total
Yesterday
Pets
6,724,327
2,627
Generated
515,566
561
Captured
1,019,460
97
Bred
5,189,301
1,969
Statistics updated daily at midnight
Recent Announcements
Thread
Posted
2021 Stocking Stuffer Dec 1 2021 Advent Calendar Dec 1 2021 Official Changelo.. Nov 24 Black Friday Extravaga.. Nov 23 Ancient Temple - The S.. Nov 22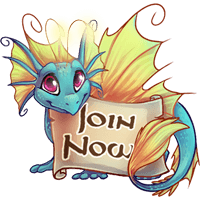 Forum Index > Roleplay Games > behold the conquered - open for posting!
Page 1
1, 2, 3, 4, 5, 6
Go to Page:
Author
Thread Post
Stringworms
Level 67
Benevolent Brewer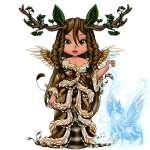 Joined: 12/13/2020
Threads: 102
Posts: 3,120
Posted: 6/16/2021 at 8:29 PM
Post #1
first off, i would like to thank you all for joining this roleplay game, it makes me very happy that so many of you are interested in my idea. with that in mind, i'd like to set up some basic rules to make sure this is a fun experience for everyone!


1. no godmodding - make sure everything you do fits with what your character can do, and is something your character would do

2. no killing for the sake of killing - if you are going to kill off another character, you have to have a reason for them to do that.

3. no hate speech - slurs, cusswords, and bullying are not tolerated here, you will be removed.

4. keep it pg - if things get heated, kindly take that to the PMs, the rules of sylestia still apply here

5. your character can die - it's a fact that your character can die, and if they do so you can apply to join as any other open role. don't make your character unkillable, that's no fun for anyone



with that out of the way, here is the link to the sign ups in case you want to check something over there, or simply need to sign up again for some reason.
Edited By Stringworms on 6/16/2021 at 8:44 PM.
Stringworms
Level 67
Benevolent Brewer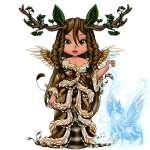 Joined: 12/13/2020
Threads: 102
Posts: 3,120
Posted: 6/16/2021 at 8:29 PM
Post #2



roles and availability

King: Alice (played by Piperlake)

the king is the heir of the former King and Queen, and can be any gender. the only thing that makes a king a king is that they were born into the roayl family, not married. though they are able to rule over their country to an extent, they must refer their three advisiors on every descisions.

the Queen: Michelle (played by Marionettez)

the queen is someone of any gender who marries into the royal family, no matter what gender, social standing or race, they will become the queen should they marry the reigning king. they do not have much a say when it comes to the court. however, since they are married to the king, they may be able to influece the king in favor of their ideas.

the advisiors: (no positions open)

Tom (played by lovador)

Milja (played by cian)

Yuki (played by Zolnixi)

the advisiors work as a sort of legistalive branch, every descision made by the king must first go through the advisiors. the advisiors are chosen from the servants of the palace and voted in by the inhabitants of the kingdom. should an advisior die, a vote would be held to replace them.

Herbalist: illya (played by Starpup5)

the herbalist works with all sorts of plants and herbs to creat things like medicines, fragrances, poisons and even spices for the kitchens. they have their own garden which they tend to themselves, and may meet with the herbalist of any other country no matter the two countries relations, as they are bound by the knowledge of medicine not by their countries.



the servants: (unlimited positions open)

Lucy ( played by Zolnixi)

Jack ( played by Zolnixi)

Alex ( played by Zolnixi)

Luna (played by Fangie2)

despite their name and work, the servants are respected members of society due to their proximity to the royal family. they are privy to the secrets of everyone, with their duties bringing them close enough to the royal family and advisiors to listen in on their convorsations. not only that, but because they make the food, they might be bribed into poisoning certain members of the royal family or other staff members


the guards: (unlimited positions open)

the guards are in charge of protecting the royal familiy, advisiors and servants. should someone comit a crime, it is their job to find that person and bring them infront of the advisiors. they also work closely with the servants when it comes to festivals and celebrations, working to make sure that no two people who dislaike eachother are sat next to eachother.


current pinglist: Fangie2, Piperlake, lovador, cian, Zolnixi, Marionettez, Starpup5




Edited By Stringworms on 6/30/2021 at 8:13 PM.
Stringworms
Level 67
Benevolent Brewer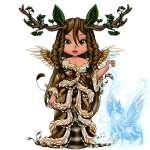 Joined: 12/13/2020
Threads: 102
Posts: 3,120
Posted: 6/16/2021 at 8:29 PM
Post #3





a tall figure stands in the center of the courtyard, holding a glass of blue liquid in her hand. she waches as people gather around to hear her announcment, waiting or everyone to fine into the courtyard, "hello, everyone" the woman greets, her tone cool and even "my name is Iris, and i am the one who announces events, festivals and the day night cycle" she explains "you may remember me, as i have served in this role for years. however, many of you are new to this palace, so i will introduce myself again"


she pauses a moment to let that sink in, waiting until she is sure everyone understands what she is saying before continuing. "i am able to help with many things aside from announcing the time and upcoming events, however" the woman continues,shifting as she talks " i may also answer any questions you may have, and hire new staff to help with the work around the palace" she concludes, stepping back.
Edited By Stringworms on 6/16/2021 at 8:44 PM.
Stringworms
Level 67
Benevolent Brewer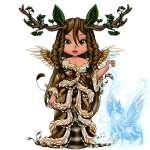 Joined: 12/13/2020
Threads: 102
Posts: 3,120
Posted: 6/16/2021 at 8:30 PM
Post #4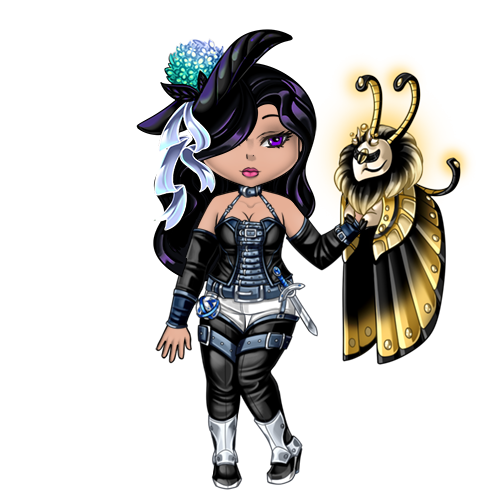 "hello" the strange woman greets "my name is Nasima, and i am the keeper of time. it is my job to tell the time to all who may need of it" the woman explains, giving you a small smile "this is my moth, Oriana, she is the one who helps me tell time. should you be in need of our services, simpy call out for us. as long as you are on the palace grounds, Oriana will hear you - moths have better hearing than humans, after all." the woman shares a knowing look with the moth on her hand, stiffling a laugh.

"it is currently noon " the woman calmly informs you, after a quick consultation with her friend.
Edited By Stringworms on 6/29/2021 at 1:00 PM.
Stringworms
Level 67
Benevolent Brewer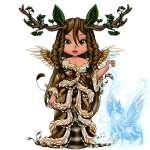 Joined: 12/13/2020
Threads: 102
Posts: 3,120
Posted: 6/16/2021 at 8:53 PM
Post #5
since we got the last advisior needed, i'm opening this thread for you to begin, since it's already been so long since i created the signups. that being said, please look over the rules and read over Iris's anouncment before you begin your first post. other than that, have fun!
Lovador
Level 70
Majestic Sculptor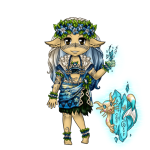 Joined: 9/3/2019
Threads: 91
Posts: 24,286
Posted: 6/18/2021 at 10:14 AM
Post #6
(Pinglist for me Stringworms, Piperlake, Cian, Zolnixi)

Tom
Tom sighed a bit and takes a drink of water from his glass.
Zolnixi
Level 65
Majestic Green Thumb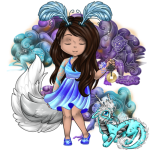 Joined: 7/3/2020
Threads: 40
Posts: 1,557
Posted: 6/18/2021 at 10:16 AM
Post #7
(are there Sylesties or just animals?)
Stringworms
Level 67
Benevolent Brewer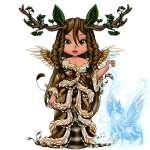 Joined: 12/13/2020
Threads: 102
Posts: 3,120
Posted: 6/18/2021 at 10:17 AM
Post #8
(there are just the regular animals so far, but if you wanted to add mystical animals such as unicorns, phoenix and dragons, i'd allow it so long as everyone agreed to it)
Zolnixi
Level 65
Majestic Green Thumb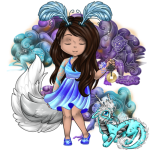 Joined: 7/3/2020
Threads: 40
Posts: 1,557
Posted: 6/18/2021 at 10:18 AM
Post #9
(sure! hopefully they dont kill everyone right away)
Zolnixi
Level 65
Majestic Green Thumb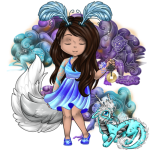 Joined: 7/3/2020
Threads: 40
Posts: 1,557
Posted: 6/18/2021 at 10:25 AM
Post #10
(mythical animals? (string said if everyone agrees it's allowed))
Go to Page:
1, 2, 3, 4, 5, 6
Go to Top
This Page loaded in 0.025 seconds.
Terms of Service | Privacy Policy | Contact Us | Credits | Job Opportunities
© Copyright 2011-2021 Sylestia Games LLC.
All names and logos associated with Sylestia are Trademarks of Sylestia Games LLC.
All other trademarks are the property of their respective owners.
For questions, comments, or concerns please email at Support@Sylestia.com.