Overview
Stables
Hatchery
Inventory
Wardrobe
Referrals
Settings
Seasonal Festival
World Map
Generator
Breeding Grounds
Nurturing Grounds
Party
Task Log
Mission Log
Quest Log
Themed Pet Codex
Player Trades
Trade Broker
Currency Exchange
Eggling Auction
Pick A Door
Official Games
Un-Official Games
Jinxie's Jamboree
Festival Shop
Diamond Shop
Avatar Shop
Scale Shop
Inbox
Forums
Community Polls
Advanced Search
August 10th, 2022

124 Online
2:42 PM
Advanced Search




Active Players on Sylestia
Category
Total
Yesterday
Players
3,449
478
Sylestia Pet Data
Category
Total
Yesterday
Pets
7,229,177
2,797
Generated
551,950
35
Captured
1,074,101
68
Bred
5,603,112
2,694
Statistics updated daily at midnight
Recent Announcements
Thread
Posted
Patriotic Event Pet Tr.. Jul 1 Patriotic Event Overvi.. Jul 1 Change to Pet Public S.. Jun 8 Spring Festival Pet Tr.. May 14 Spring Festival Overvi.. May 14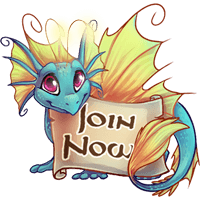 Forum Index > Official Games and Contests > 2021 Spring Festival - Create a 3-Vis Sp...
Page 11
1, 2, 3... 10, 11, 12
Go to Page:
Author
Thread Post
Phoenixwinchester
Level 60
The Kind-Hearted
Joined: 7/15/2018
Threads: 106
Posts: 1,765
Posted: 6/1/2021 at 3:41 PM
Post #101
My design is based off of Flaming Flag Tulips... Specifically the purple ones in this image.


Pyrathi
Level 75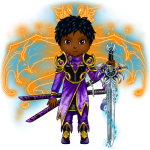 Joined: 1/25/2014
Threads: 4
Posts: 462
Posted: 6/2/2021 at 7:18 AM
Post #102
This girl was inspired by blossoms blooming under a morning spring sky. I tried to use traits that represented both the earth and the sky, while accentuating the gentle colors of dawn.
Valeriem205
Level 73
High Warlord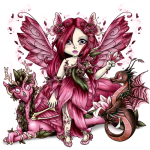 Joined: 4/5/2017
Threads: 58
Posts: 1,737
Posted: 6/2/2021 at 11:38 AM
Post #103
Spring Chocolate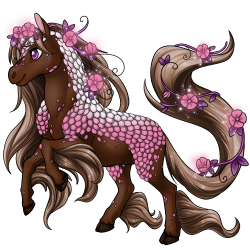 I designed my girl based off chocolate ice cream that I always get at the festival in my town. The festival comes during the spring and has a bunch of flowers everywhere signifying the start of spring and life. It holds lots of fond memories for me.

Jraven
Level 70
Guardian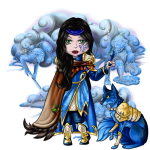 Joined: 4/30/2015
Threads: 4
Posts: 214
Posted: 6/2/2021 at 1:44 PM
Post #104
So this is my design. It's based off the fushia flower pictured here. I would prefer the male version.

My design Fushia Fun:


Edited By Jraven on 6/2/2021 at 1:52 PM.
Shadowized
Level 75
Leaf Bender
Joined: 10/26/2018
Threads: 67
Posts: 1,315
Posted: 6/2/2021 at 5:18 PM
Post #105
My boy was inspired by stormy spring days and the elusive rainbows that follow afterwards (the colors you can't see in the traits shown).


Edited By Shadowized on 6/3/2021 at 10:18 AM.
Bobcat
Level 75
Fishy
Joined: 10/26/2013
Threads: 6
Posts: 212
Posted: 6/3/2021 at 10:34 AM
Post #106


This design is based off my favorite part of spring, those gloomy, rainy days :)
Edited By Kitteh on 6/7/2021 at 1:24 PM.
Anemochory
Level 75
Guardian of the Realm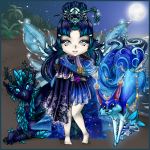 Joined: 8/29/2016
Threads: 152
Posts: 1,421
Posted: 6/6/2021 at 9:00 AM
Post #107

"Garden Soil" Ryori, based on a new garden being prepared for planting.
Ladyanki
Level 75
Sweet Solver
Joined: 10/26/2019
Threads: 3
Posts: 182
Posted: 6/6/2021 at 5:31 PM
Post #108
I was inspired by the spring nature.
Spring is my favorite time of year; that is when nature comes alive. Light blue sky, bright sun, moist ground coming under the snow and ice, slowly turning light green, before growing summers darker and richer green.


Iceflow
Level 60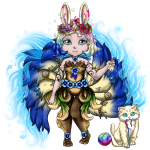 Joined: 4/19/2019
Threads: 1
Posts: 34
Posted: 6/7/2021 at 4:24 PM
Post #109
My design is based off of a ripe mango on the mango tree.



Limor
Level 72
The Kind-Hearted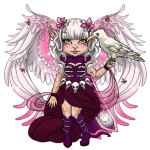 Joined: 7/5/2016
Threads: 288
Posts: 19,041
Posted: 6/8/2021 at 12:28 AM
Post #110
-- Violet Backed-Starling Ferrikki --

Go to Page:
1, 2, 3... 10, 11, 12
Go to Top
This Page loaded in 0.042 seconds.
Terms of Service | Privacy Policy | Contact Us | Credits | Job Opportunities
© Copyright 2011-2022 Sylestia Games LLC.
All names and logos associated with Sylestia are Trademarks of Sylestia Games LLC.
All other trademarks are the property of their respective owners.
For questions, comments, or concerns please email at Support@Sylestia.com.