Overview
Stables
Hatchery
Inventory
Wardrobe
Referrals
Settings
Seasonal Festival
World Map
Generator
Breeding Grounds
Nurturing Grounds
Party
Task Log
Mission Log
Quest Log
Player Trades
Trade Broker
Currency Exchange
Eggling Auction
Pick A Door
Official Games
Un-Official Games
Jinxie's Jamboree
Festival Shop
Diamond Shop
Avatar Shop
Scale Shop
Inbox
Forums
Community Polls
Advanced Search
March 1st, 2021

142 Online
11:10 PM
Advanced Search
Active Players on Sylestia
Category
Total
Yesterday
Players
5,345
706
Sylestia Pet Data
Category
Total
Yesterday
Pets
6,213,058
1,735
Generated
466,752
57
Captured
953,990
177
Bred
4,792,316
1,501
Statistics updated daily at midnight
Recent Announcements
Thread
Posted
New Sylestia Merchandi.. Feb 27 Week of Love Overview Feb 12 Nytekrie Revamp Announ.. Feb 5 Region Chat Conduct Re.. Jan 15 Winter Festival Overvi.. Dec 23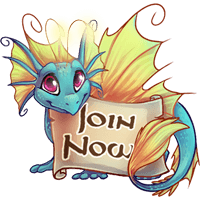 Forum Index > News and Announcements > Region Chat Conduct Reminder
Page 3
1, 2, 3, 4
Go to Page:
Author
Thread Post
Ornorb42
Level 28
The Kind-Hearted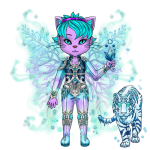 Joined: 8/17/2020
Threads: 9
Posts: 180
Posted: 1/17/2021 at 6:55 AM
Post #21
Thanks for the heads up! (:
Zisimilewuzz
Level 70
Enchanted Explorer
Joined: 9/28/2013
Threads: 13
Posts: 343
Posted: 1/17/2021 at 2:49 PM
Post #22
Thank you for this reminder, Krin.

Something that I have also noticed in Region Chat over the past year or so is that users have gradually become much more aggressive and much less patient when someone accidentally misuses the chat, or when something is taken the wrong way. I'm always shocked by this when it occurs because it is almost always coming from experienced players who have been part of the community for longer..... it's a troubling trajectory that give the chat a different feeling overall. I hope that together we can redirect it while it's still a minor trouble.
Edited By Zisimilewuzz on 1/17/2021 at 2:49 PM.
Frawn
Level 70
High Druid
Joined: 10/4/2014
Threads: 42
Posts: 1,659
Posted: 1/19/2021 at 2:26 AM
Post #23
Zisimilewuzz makes a valid and important point.

Some players with four-or-five-digit IDs act like they own the public channel (and then get offended when no one treats them like an "official moderator").

Undeputized champions occasionally have some serious attitude issues.

And if there are, in fact, deputized champions...I'd like to know who they are.
Edited By Frawn on 1/19/2021 at 2:28 AM.
Hiraeth
Level 70
The Perfectionist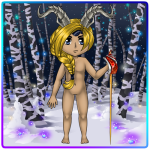 Joined: 7/14/2015
Threads: 98
Posts: 1,299
Posted: 1/20/2021 at 8:33 PM
Post #24
Agree with Frawn and Zisi! I've noticed several times groups of users jumping on newer players for 'violating' unwritten rules and the like. I feel that some users need to be reminded that they are not moderators, no matter the number of their ID (Unless it's 1 or 2. xD)
Logato
Level 42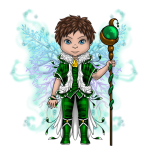 Joined: 4/1/2020
Threads: 6
Posts: 91
Posted: 1/22/2021 at 2:10 PM
Post #25
how do you get the gaurdian of the realm title?
Krinadon
Level 70
Guardian of the Realm
Site Administrator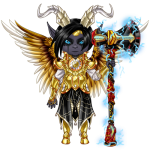 Joined: 12/17/2012
Threads: 854
Posts: 12,601
Posted: 1/22/2021 at 4:18 PM
Post #26
Link: https://www.sylestia.com/forums/?thread=96000&page=3#25
Author: Logato
Time Posted: 1/22/2021 at 2:10 PM
how do you get the gaurdian of the realm title?


It is awarded by completing progression from the Patriotic Event, which occurs in June/July.

For such questions, please use the Q&A Forums instead though.
Edited By Krinadon on 1/22/2021 at 4:19 PM.
Logato
Level 42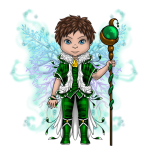 Joined: 4/1/2020
Threads: 6
Posts: 91
Posted: 1/23/2021 at 5:47 PM
Post #27
oh sorry, I will do that next time thank you!
Aelingalathynius
Level 70
Trickster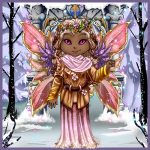 Joined: 7/9/2017
Threads: 13
Posts: 192
Posted: 1/24/2021 at 3:25 AM
Post #28
Are you OK with/was this forum supposed to have players offering feedback or mentioning their thoughts on the state or region chat? I was going to mention my view on it (along with a thank you for putting out this reminder), but I'm not sure if you want more posts on here or not lol. (No offense meant to those who have made such posts, I just wanted to check for myself)
Krinadon
Level 70
Guardian of the Realm
Site Administrator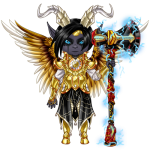 Joined: 12/17/2012
Threads: 854
Posts: 12,601
Posted: 1/24/2021 at 5:23 PM
Post #29
Link: https://www.sylestia.com/forums/?thread=96000&page=3#28
Author: Aelingalathynius
Time Posted: 1/24/2021 at 3:25 AM
Are you OK with/was this forum supposed to have players offering feedback or mentioning their thoughts on the state or region chat? I was going to mention my view on it (along with a thank you for putting out this reminder), but I'm not sure if you want more posts on here or not lol. (No offense meant to those who have made such posts, I just wanted to check for myself)


Feedback is always welcome as long as what you're wanting to say is appropriate for the Forums.
Aelingalathynius
Level 70
Trickster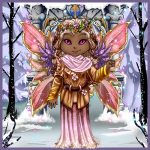 Joined: 7/9/2017
Threads: 13
Posts: 192
Posted: 1/24/2021 at 11:18 PM
Post #30
So first, thank you for putting out the reminder - I've had some personal issues in chat, but I agree that there's been an overall increase in rule flouting, particularly regarding spamming, begging and caps. There have also been several incidents where when a player - newer or not - is told they are breaking a rule, they start arguing with those correcting them, or begin throwing what, for lack of a better term, I'm going to call a pity party ("i guess no one wants to talk to me now" "i'll just leave since everyone hates me" etc. etc.).
I find myself disagreeing with the idea that people have gotten ruder about these corrections - I usually see fairly polite corrections when rules are broken. And to be fair, the rules for what is acceptable in public chat are posted in SEVERAL places on the site - newer players have plenty of opportunity to view them. Caps is usually the rule that isn't intuitive, but it shouldn't take more than one incident and explanation for that rule to be understood. I personally haven't seen incidents of older players acting like mods, not sure if I've just missed these incidents or if it's a matter of interpretation.

It's also bothered me that I've seen multiple instances of players asking for something to be stopped/topic change/discussion dropped/etc., only for others to spring on them and start a new argument about why they're so uncomfortable with something. Region chat is a public chat - someone politely saying they're uncomfortable with something and would prefer if it could be changed shouldn't be an issue for anyone. Yes, there's an option to close chat, and that may be fine if you simply don't like a topic being discussed, or if the topic is appropriate but personally uncomfortable for you, but if someone is doing something genuinely inappropriate or upsetting, not addressing it won't help the problem. Region chat is also incredibly helpful for newer players during fest/when starting the lost grove; during fest it's also a prime place for sales, giveaways, nurture pokes, sculptures helps, etc. It's not really fair for someone to have to exclude themselves from all of that - plus the ability to just be social with other players - if someone ELSE is causing problems in it.

This kind of turned into an essay >_< Sorry. Anyway, I'm glad the issues have been addressed - hopefully chat will improve going forward. Thank you for all your work Krin :)
Go to Page:
1, 2, 3, 4
Go to Top
This Page loaded in 0.020 seconds.
Terms of Service | Privacy Policy | Contact Us | Credits | Job Opportunities
© Copyright 2011-2021 Sylestia Games LLC.
All names and logos associated with Sylestia are Trademarks of Sylestia Games LLC.
All other trademarks are the property of their respective owners.
For questions, comments, or concerns please email at Support@Sylestia.com.