Overview
Stables
Hatchery
Inventory
Wardrobe
Referrals
Settings
Seasonal Festival
World Map
Generator
Breeding Grounds
Nurturing Grounds
Party
Task Log
Mission Log
Quest Log
Player Trades
Trade Broker
Currency Exchange
Eggling Auction
Pick A Door
Official Games
Un-Official Games
Jinxie's Jamboree
Festival Shop
Diamond Shop
Avatar Shop
Scale Shop
Inbox
Forums
Community Polls
Advanced Search
September 25th, 2020

67 Online
4:24 AM
Advanced Search
Active Players on Sylestia
Category
Total
Yesterday
Players
5,362
774
Sylestia Pet Data
Category
Total
Yesterday
Pets
5,888,047
1,540
Generated
436,916
40
Captured
911,658
125
Bred
4,539,473
1,375
Statistics updated daily at midnight
Recent Announcements
Thread
Posted
Site Downtime - 9/24 @.. Sep 23 Site Downtime - 9/23 a.. Sep 22 Rapid Response Suggest.. Sep 12 Summer Festival Overvi.. Aug 16 Lost Grove Traits Show.. Jul 22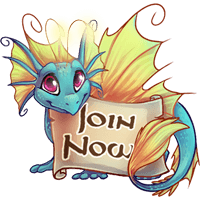 Forum Index > Battle Discussion > Setting up a level 64 team
Page 1
Author
Thread Post
Blackstar576
Level 64
Majestic Sculptor
Joined: 2/26/2019
Threads: 78
Posts: 3,552
Posted: 9/16/2020 at 3:34 PM
Post #1
Like title says, I'm setting up a level 64 team and need some help. I have my lup pack but I want a different team and I want a meager strong team. Help appreciated
Pixiemoon
Level 61
Majestic Sculptor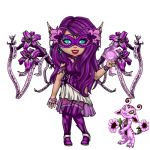 Joined: 8/19/2020
Threads: 0
Posts: 9
Posted: 9/17/2020 at 5:20 PM
Post #2
I'm curious why you would want a team deficient in strength? what advantages does that have, and what purpose are you using it for?
Fanta1380
Level 70
High Druid
Joined: 7/24/2019
Threads: 55
Posts: 1,447
Posted: 9/18/2020 at 7:42 AM
Post #3
Hi!

I have quite a few high stat pairs that I can sell you (infertile) offspring from!
I have:

Galactic Plum Qits - 1,300 base health 80 base stats - example
Spectral Ny'venes - 950 base health 85 base stats - example
Astral Wanderer Ryos - 1200 base health and 85 base stats - example

If your willing to wait, I'll be doing a max stat project with the Astral Wanderer Ryos. It'll take around 3 - 5 months to complete.

I'm also currently maxing Rolling Thunder Ny'venes, so if your willing to wait for those they'll take around 3 months to complete. They're currently at around 1450 base health and 95 base stats, so I can sell you one right now cheaper than max version (infertile) if you like. I also have a thread for them here!
Blackstar576
Level 64
Majestic Sculptor
Joined: 2/26/2019
Threads: 78
Posts: 3,552
Posted: 9/18/2020 at 7:48 AM
Post #4
Wow thx for the offer :) I just don't think I'll be able to buy it.... I'm having a money crisis right now...
Fanta1380
Level 70
High Druid
Joined: 7/24/2019
Threads: 55
Posts: 1,447
Posted: 9/18/2020 at 7:50 AM
Post #5
Ooh ok lol. If your ever interested I'm always here selling stuff! xD
Blackstar576
Level 64
Majestic Sculptor
Joined: 2/26/2019
Threads: 78
Posts: 3,552
Posted: 9/18/2020 at 7:52 AM
Post #6
I'll keep that in mind :)
Go to Top
This Page loaded in 0.010 seconds.
Terms of Service | Privacy Policy | Contact Us | Credits | Job Opportunities
© Copyright 2011-2020 Sylestia Games LLC.
All names and logos associated with Sylestia are Trademarks of Sylestia Games LLC.
All other trademarks are the property of their respective owners.
For questions, comments, or concerns please email at Support@Sylestia.com.