Arctic,
https://www.sylestia.com/forums/?thread=94165&page=11&post=#108
Designer of the Aurora Reflection Nephini, it was made an official theme in the Winter Festival of 2020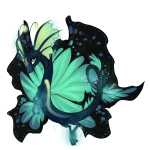 My favorite Sylesti species is Ryori, though I don't have many. Although dark colors are preferred, light colors are tolerable; all except a very vibrant shade of pink which I find very unfavorable .
Despite the length of my profile, I am a generally picky person when it comes to writing. Thus, it took me close to 4 revisions to complete my profile. If in any case you catch me making a mistake in math or writing, please correct me right away.