Overview
Stables
Hatchery
Inventory
Wardrobe
Referrals
Settings
Seasonal Festival
World Map
Generator
Breeding Grounds
Nurturing Grounds
Party
Task Log
Mission Log
Quest Log
Player Trades
Trade Broker
Currency Exchange
Eggling Auction
Pick A Door
Official Games
Un-Official Games
Jinxie's Jamboree
Festival Shop
Diamond Shop
Avatar Shop
Scale Shop
Inbox
Forums
Community Polls
Advanced Search
August 15th, 2020

83 Online
8:40 AM
Advanced Search
Active Players on Sylestia
Category
Total
Yesterday
Players
5,301
776
Sylestia Pet Data
Category
Total
Yesterday
Pets
5,796,181
1,236
Generated
424,542
38
Captured
893,953
135
Bred
4,477,686
1,063
Statistics updated daily at midnight
Recent Announcements
Thread
Posted
Lost Grove Traits Show.. Jul 22 Lost Grove Restricted.. Jul 20 Patriotic Event Overvi.. Jul 3 Spring Festival Overvi.. May 23 Mother's Day Diamo.. May 10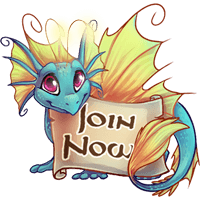 Forum Index > Official Games and Contests > 2020 Week of Love - Create a Love Pair
Page 28
1, 2, 3... 27, 28, 29, 30
Go to Page:
Author
Thread Post
Keychain
Level 70
The Sweet Tooth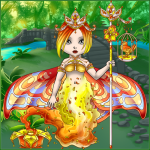 Joined: 8/11/2014
Threads: 34
Posts: 1,279
Posted: 2/26/2020 at 12:53 AM
Post #271
Diamondlily405
Level 41
The Kind-Hearted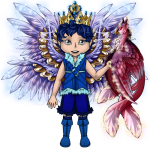 Joined: 10/16/2016
Threads: 2
Posts: 11
Posted: 2/26/2020 at 12:41 PM
Post #272
You need to fix your images. Check the first post that Krinadon made and click on the how-to for embedding images. You can preview your post to see if the images are correct.
4gwm
Level 60
Nature Walker
Joined: 2/24/2019
Threads: 12
Posts: 271
Posted: 2/26/2020 at 7:29 PM
Post #273
Valentine Zolnixi


I didn't know if you needed this or if you ask for it later-
G1: Back stripes(visable)
G3: Advanced Runes (carried)
M1: Enchanted Butterflies (carried)
M2: Flower Vines (carried)
M3: Butterfly Wings (carried)

They look plain but when breed together they make a really pretty baby.(baby below)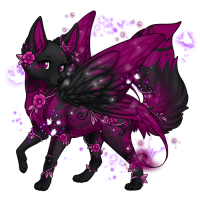 Claxmama
Level 35
Joined: 2/15/2020
Threads: 10
Posts: 37
Posted: 2/26/2020 at 9:24 PM
Post #274
i hope this works lol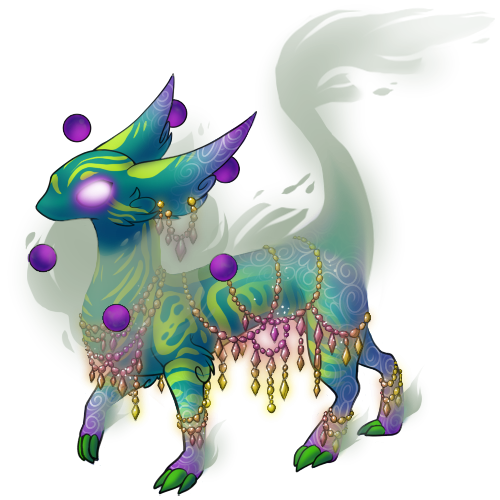 Edited By Claxmama on 2/26/2020 at 9:42 PM.
Wooloothedarklord
Level 45
Stocking Stuffer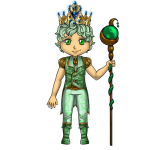 Joined: 2/21/2019
Threads: 100
Posts: 2,583
Posted: 2/27/2020 at 12:31 AM
Post #275
i dont know if you realize but those nixis wouldn't produce that nixi every time right?
Shadowolf
Level 67
Warden of Umbra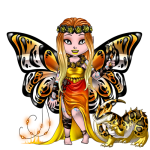 Joined: 4/7/2019
Threads: 0
Posts: 2
Posted: 2/27/2020 at 9:33 PM
Post #276
Demon and Angel Luporas


Damon

Angel

These two are opposites, and show each other a new way of life. Damon and Angel are very different, and that's what makes them perfect for each other. Angel is teaching Damon to be good and help him to get to heaven. :)
Edited By Shadowolf on 2/27/2020 at 9:34 PM.
Buttersmultiverse
Level 70
Benevolent Brewer
Joined: 3/7/2018
Threads: 3
Posts: 36
Posted: 2/27/2020 at 9:59 PM
Post #277
My 2 cuties for the love pair fest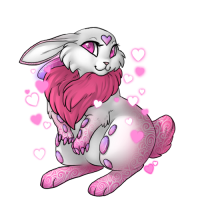 Katelynn4545
Level 70
Candy Dispenser
Joined: 5/24/2015
Threads: 326
Posts: 16,932
Posted: 2/28/2020 at 9:30 AM
Post #278
I decided to do something a little Different this time!

Here Is Perdi Valentine and his Sister Menma Gatsby!



They Are Loving Sibblings each with their own Significant others, However They are Tight as water sprites

You can see Perdi and Petunia featured in the valentine I did here!

and I'll try and Feature Menma and Gatsby the Great in the next one that I do
Maplepuppy365
Level 25
Joined: 3/1/2019
Threads: 8
Posts: 181
Posted: 2/28/2020 at 1:28 PM
Post #279
https://www.sylestia.com/image_builder_pet.php?ec=000000&c1=FFFFFF&c2=FF8FFF&c3=FF0055&ac=FFFFFF&ac2=8A2900&gd1c=EEFF00&gd2c=FFC9F3&gd3c=FFFFFF&md1c=FF5E00&md2c=520052&md3c=000533&gd1=00&gd2=GG&gd3=JJ&md1=00&md2=00&md3=LL&species=puffadore&gender=female&maturity=216

https://www.sylestia.com/image_builder_pet.php?ec=000000&c1=FFFFFF&c2=FF8FFF&c3=FF0055&ac=FFFFFF&ac2=8A2900&gd1c=EEFF00&gd2c=FFC9F3&gd3c=FFFFFF&md1c=FF5E00&md2c=520052&md3c=000533&gd1=00&gd2=GG&gd3=JJ&md1=00&md2=00&md3=LL&species=puffadore&gender=male&maturity=216


Beaubuddyz
Level 69
The Tender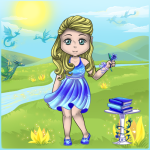 Joined: 2/23/2020
Threads: 139
Posts: 7,564
Posted: 2/28/2020 at 3:48 PM
Post #280
Edited By Beaubuddyz on 2/28/2020 at 3:53 PM.
Go to Page:
1, 2, 3... 27, 28, 29, 30
Go to Top
This Page loaded in 0.017 seconds.
Terms of Service | Privacy Policy | Contact Us | Credits | Job Opportunities
© Copyright 2011-2020 Sylestia Games LLC.
All names and logos associated with Sylestia are Trademarks of Sylestia Games LLC.
All other trademarks are the property of their respective owners.
For questions, comments, or concerns please email at Support@Sylestia.com.