Overview
Stables
Hatchery
Inventory
Wardrobe
Referrals
Settings
Seasonal Festival
World Map
Generator
Breeding Grounds
Nurturing Grounds
Party
Task Log
Mission Log
Quest Log
Player Trades
Trade Broker
Currency Exchange
Eggling Auction
Pick A Door
Official Games
Un-Official Games
Jinxie's Jamboree
Festival Shop
Diamond Shop
Avatar Shop
Scale Shop
Inbox
Forums
Community Polls
Advanced Search
August 15th, 2020

85 Online
8:19 AM
Advanced Search
Active Players on Sylestia
Category
Total
Yesterday
Players
5,301
776
Sylestia Pet Data
Category
Total
Yesterday
Pets
5,796,181
1,236
Generated
424,542
38
Captured
893,953
135
Bred
4,477,686
1,063
Statistics updated daily at midnight
Recent Announcements
Thread
Posted
Lost Grove Traits Show.. Jul 22 Lost Grove Restricted.. Jul 20 Patriotic Event Overvi.. Jul 3 Spring Festival Overvi.. May 23 Mother's Day Diamo.. May 10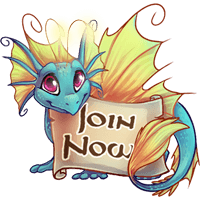 Forum Index > Official Games and Contests > 2020 Week of Love - Create a Love Pair
Page 30
1, 2, 3... 28, 29, 30
Go to Page:
Author
Thread Post
Silverwerewolf
Level 43
Joined: 10/30/2013
Threads: 0
Posts: 1
Posted: 3/1/2020 at 4:46 AM
Post #291
I shall call them Valentine Memory. I wanted to do a darker themed valentines one since most that I saw were all really light colored. My inspiration came from my valentines gift from my fiance which was a night of stargazing. Something I really enjoy. I chose the night sky looking markings and mutes for my pair and I love how they turned out. Not your normal valentines theme but valentine enough for me.


Squeak
Level 70
Grand Protector
Joined: 8/18/2015
Threads: 1
Posts: 72
Posted: 3/1/2020 at 8:21 AM
Post #292
~ A valentines noodle pair. c: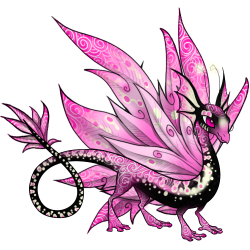 Hanelpimyths
Level 70
Frosty Hands
Joined: 2/28/2016
Threads: 4
Posts: 243
Posted: 3/1/2020 at 8:45 AM
Post #293


My love pair, Nightfall and Daybreak. Intended to be subtly complementary!
4gwm
Level 60
Nature Walker
Joined: 2/24/2019
Threads: 12
Posts: 271
Posted: 3/1/2020 at 4:25 PM
Post #294
What do you mean?
Diamondlily405
Level 41
The Kind-Hearted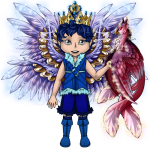 Joined: 10/16/2016
Threads: 2
Posts: 11
Posted: 3/1/2020 at 8:38 PM
Post #295
Link: https://www.sylestia.com/forums/?thread=86069&page=30#294
Author: 4gwm
Time Posted: 3/1/2020 at 4:25 PM
What do you mean?


Not all the carried traits are going to be visible necessarily. I think colors are also potentially different? I don't know the logistics.
Renic
Level 70
Guardian of the Realm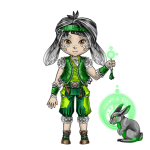 Joined: 11/14/2018
Threads: 11
Posts: 98
Posted: 3/1/2020 at 10:54 PM
Post #296
Based my duo on Sika deer. c:

Krinadon
Level 70
Guardian of the Realm
Site Administrator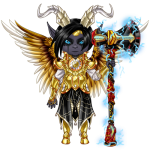 Joined: 12/17/2012
Threads: 823
Posts: 12,156
Posted: 3/2/2020 at 2:42 PM
Post #297
Congratulations to the following 3 Winners! Click the image of your pets to visit their Profile Pages and claim them.

Thank you to everyone who participated.



Winner: Jademeka
Winner: Soulfox

Winner: SpaceElf1
Go to Page:
1, 2, 3... 28, 29, 30
Go to Top
This Page loaded in 0.014 seconds.
Terms of Service | Privacy Policy | Contact Us | Credits | Job Opportunities
© Copyright 2011-2020 Sylestia Games LLC.
All names and logos associated with Sylestia are Trademarks of Sylestia Games LLC.
All other trademarks are the property of their respective owners.
For questions, comments, or concerns please email at Support@Sylestia.com.