Overview
Stables
Hatchery
Inventory
Wardrobe
Referrals
Settings
Seasonal Festival
World Map
Generator
Breeding Grounds
Nurturing Grounds
Party
Task Log
Mission Log
Quest Log
Player Trades
Trade Broker
Currency Exchange
Eggling Auction
Pick A Door
Official Games
Un-Official Games
Jinxie's Jamboree
Festival Shop
Diamond Shop
Avatar Shop
Scale Shop
Inbox
Forums
Community Polls
Advanced Search
June 16th, 2021

137 Online
12:32 PM
Advanced Search



Active Players on Sylestia
Category
Total
Yesterday
Players
3,808
600
Sylestia Pet Data
Category
Total
Yesterday
Pets
6,409,349
1,812
Generated
479,936
305
Captured
984,473
106
Bred
4,944,940
1,401
Statistics updated daily at midnight
Recent Announcements
Thread
Posted
More Sylestia Merchand.. May 31 Nytekrie Themed Change.. May 30 Memorial Day Weekend S.. May 27 Advanced Search Update May 25 Official Sylestia Twit.. May 16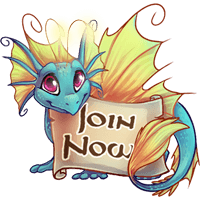 Forum Index > News and Announcements > New Feature: Nurturing Grounds
Page 3
1, 2, 3, 4... 23, 24, 25
Go to Page:
Author
Thread Post
Krinadon
Level 70
Guardian of the Realm
Site Administrator
Joined: 12/17/2012
Threads: 877
Posts: 12,780
Posted: 2/9/2020 at 8:20 AM
Post #21
Link: https://www.sylestia.com/forums/?thread=85951&page=2#20
Author: Falkinsey
Time Posted: 2/9/2020 at 8:19 AM
Oh wow! It goes straight to the next set - I love it!

Also great to be cleaning those dirty eggs - it was hard work polishing some of those furry and feathery ones :)


Hehe. I know, right?
SunsetGuardian
Level 70
Sweet Solver
Joined: 2/5/2020
Threads: 7
Posts: 33
Posted: 2/9/2020 at 8:26 AM
Post #22
Link: https://www.sylestia.com/forums/?thread=85951&page=2#13
Author: Krinadon
Time Posted: 2/9/2020 at 8:09 AM
[quote=1998511]

Derpy is indeed meant to be silly. The opposite of silly (in our minds at least) would be serious. And generally, reading a book would be categorized as "serious" in regards to the available options.

For Hatchlings, Restless was changed to Bored in order to make Bored -> Play more obvious.
Books are serious when you're older, sure. But kid books, which I'd assume is what's being read to tiny little hatchlings, are generally fun-loving and make you laugh. Thus my confusion until just yesterday.

Also, if it's alright to ask here, do eggs also have a chance to give essences? I've looked around as best I could, but the only thing I've found is that nurturing has the chance, with no distinction between eggs and hatchlings.
Natakiro
Level 54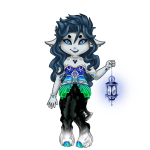 Joined: 1/24/2020
Threads: 2
Posts: 30
Posted: 2/9/2020 at 8:32 AM
Post #23
What a nice update! I should definitely nurture more, but I get Derpy and Slow wrong sometimes (soo many times it says slow and I read it a book XD, and being new, it took me a few tries to figure out that derpy needed the book, not slow, and slow means race with it)
Kitten404
Level 70
High Priest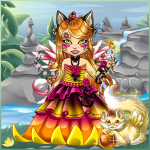 Joined: 10/14/2017
Threads: 128
Posts: 80,023
Posted: 2/9/2020 at 8:41 AM
Post #24
If the page gets accidentally refreshed, will it still revert back to my own hatchery like it did before?
Silvermistwillrule
Level 62
Corporal
Joined: 2/14/2016
Threads: 3
Posts: 8
Posted: 2/9/2020 at 8:41 AM
Post #25
Don't like this. Can't nurture my own pets without going to the new page, can't nurture pets I sold
Krinadon
Level 70
Guardian of the Realm
Site Administrator
Joined: 12/17/2012
Threads: 877
Posts: 12,780
Posted: 2/9/2020 at 8:43 AM
Post #26
Link: https://www.sylestia.com/forums/?thread=85951&page=3#22
Author: SunsetGuardian
Time Posted: 2/9/2020 at 8:26 AM
[quote=1998516]Books are serious when you're older, sure. But kid books, which I'd assume is what's being read to tiny little hatchlings, are generally fun-loving and make you laugh. Thus my confusion until just yesterday.

Also, if it's alright to ask here, do eggs also have a chance to give essences? I've looked around as best I could, but the only thing I've found is that nurturing has the chance, with no distinction between eggs and hatchlings.


Yep. The rewards the Player receives are the same regardless of the pet. The only thing that matters is the Essence is determined by the species of the Pet Nurtured and if it has an Expedited Nurture Tag, you will receive two reward rolls instead of just one.
Krinadon
Level 70
Guardian of the Realm
Site Administrator
Joined: 12/17/2012
Threads: 877
Posts: 12,780
Posted: 2/9/2020 at 8:45 AM
Post #27
Link: https://www.sylestia.com/forums/?thread=85951&page=3#24
Author: Kitten404
Time Posted: 2/9/2020 at 8:41 AM
If the page gets accidentally refreshed, will it still revert back to my own hatchery like it did before?


If I understand your question correctly, no. The Nurture Search page is a separate stand alone page at this time.

Once the Hatchery itself gets revamped, it may be merged back into there. But for coding reasons, it had to be relocated to its own separate page for now.
Asviloka
Level 70
Ghost Writer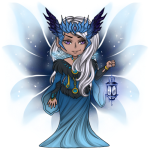 Joined: 3/12/2014
Threads: 89
Posts: 1,888
Posted: 2/9/2020 at 8:47 AM
Post #28
Link: https://www.sylestia.com/forums/?thread=85951&page=2#13
Author: Krinadon
Time Posted: 2/9/2020 at 8:09 AM
[quote=1998511]

Derpy is indeed meant to be silly. The opposite of silly (in our minds at least) would be serious. And generally, reading a book would be categorized as "serious" in regards to the available options.

For Hatchlings, Restless was changed to Bored in order to make Bored -> Play more obvious.


For me, I tend to read when bored and would be much more inclined to play when restless, so this adds even more confusion.
Krinadon
Level 70
Guardian of the Realm
Site Administrator
Joined: 12/17/2012
Threads: 877
Posts: 12,780
Posted: 2/9/2020 at 8:47 AM
Post #29
Link: https://www.sylestia.com/forums/?thread=85951&page=3#25
Author: Silvermistwillrule
Time Posted: 2/9/2020 at 8:41 AM
Don't like this. Can't nurture my own pets without going to the new page, can't nurture pets I sold


I'm sorry, but I don't quite follow what would have changed with this update. There was no option prior to nurture pets that a player sold. So I'm not quite sure what you mean.

And while, yes, the new feature is on its own page, you can access it exactly the same way as before. Instead of just switching the current page, it opens a new tab in your browser for the new page.

This had to be done for coding reasons until the Hatchery is revamped to a newer version.

Once on the new page, just simply select "Mine" from the second drop down menu to only Nurture your own pets. I can't imagine how it would have been easier/faster with the original system.
Edited By Krinadon on 2/9/2020 at 8:48 AM.
Mikazukichan
Level 70
The Artistic
Joined: 1/28/2014
Threads: 285
Posts: 8,663
Posted: 2/9/2020 at 8:57 AM
Post #30
I'm the same way, Asviloka XD The number of times I have almost (or have) pressed 'read a book' for the new bored option is slightly ridiculous XD
Go to Page:
1, 2, 3, 4... 23, 24, 25
Go to Top
This Page loaded in 0.017 seconds.
Terms of Service | Privacy Policy | Contact Us | Credits | Job Opportunities
© Copyright 2011-2021 Sylestia Games LLC.
All names and logos associated with Sylestia are Trademarks of Sylestia Games LLC.
All other trademarks are the property of their respective owners.
For questions, comments, or concerns please email at Support@Sylestia.com.