Overview
Stables
Hatchery
Inventory
Wardrobe
Referrals
Settings
Seasonal Festival
World Map
Generator
Breeding Grounds
Nurturing Grounds
Party
Task Log
Mission Log
Quest Log
Player Trades
Trade Broker
Currency Exchange
Eggling Auction
Pick A Door
Official Games
Un-Official Games
Jinxie's Jamboree
Festival Shop
Diamond Shop
Avatar Shop
Scale Shop
Inbox
Forums
Community Polls
Advanced Search
April 12th, 2021

144 Online
5:02 PM
Advanced Search
Active Players on Sylestia
Category
Total
Yesterday
Players
4,377
602
Sylestia Pet Data
Category
Total
Yesterday
Pets
6,285,476
1,580
Generated
469,920
32
Captured
960,106
125
Bred
4,855,450
1,423
Statistics updated daily at midnight
Recent Announcements
Thread
Posted
Easter Event Overview Apr 4 Fortune Event Overview Mar 17 Nytekrie Themed Change.. Mar 8 Nytekrie Revamp Releas.. Mar 4 Site Downtime - 3/4 @.. Mar 3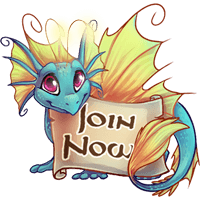 Forum Index > Player Introductions > About Me
Page 5
1, 2, 3, 4, 5
Go to Page:
Author
Thread Post
SpaceElf1
Level 70
The Eggstraordinaire
Joined: 9/17/2014
Threads: 556
Posts: 11,209
Posted: 4/8/2021 at 3:09 PM
Post #41
Spring 2021 Theme submissions.

Spring Sunset Sylvorpa



Enraged Mango Zolnixi





Spring planting inspired me to create the Themes below.

Sunshower Aeridini




Seed Thief Nytekrie--"One for the black-bird, one for the crow, one for the cut-worm, and one to grow." This is an old rhyme explaining why you should plant four seeds in each location.

Go to Page:
1, 2, 3, 4, 5
Go to Top
This Page loaded in 0.005 seconds.
Terms of Service | Privacy Policy | Contact Us | Credits | Job Opportunities
© Copyright 2011-2021 Sylestia Games LLC.
All names and logos associated with Sylestia are Trademarks of Sylestia Games LLC.
All other trademarks are the property of their respective owners.
For questions, comments, or concerns please email at Support@Sylestia.com.