Overview
Stables
Hatchery
Inventory
Wardrobe
Referrals
Settings
Seasonal Festival
World Map
Generator
Breeding Grounds
Party
Task Log
Mission Log
Quest Log
Player Trades
Trade Broker
Currency Exchange
Eggling Auction
Pick A Door
Official Games
Un-Official Games
Jinxie's Jamboree
Festival Shop
Diamond Shop
Avatar Shop
Scale Shop
Inbox
Forums
Community Polls
December 12th, 2019

233 Online
8:45 PM
Advanced Search
Active Players on Sylestia
Category
Total
Yesterday
Players
7,272
1,382
Sylestia Pet Data
Category
Total
Yesterday
Pets
5,338,523
2,008
Generated
389,328
290
Captured
824,791
197
Bred
4,124,404
1,521
Statistics updated daily at midnight
Recent Announcements
Thread
Posted
Avatar Shop Revamp Dec 11 Official Sylestia Merc.. Nov 30 2019 Advent Calendar Nov 30 Black Friday Extravaga.. Nov 27 The Maws of Madness Nov 11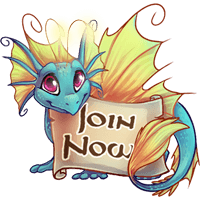 Forum Index > Pet Sharing and Design Discussion > Moonlight Magnolia Lunemara 6-vis Projec...
Page 1
Author
Thread Post
Lonefox
Level 70
Guardian
Joined: 8/29/2016
Threads: 114
Posts: 1,082
Posted: 8/14/2019 at 12:41 PM
Post #1
So, I finally got a themed picked that is more easily found, so I'm trying to collect a bunch and breed them! I'm having a hard time deciding on the final design, however, so I need some feedback.

This is my tentative favorite so far:



But another option could be:




If I could manage a restricted trait, this looks good:




Or this: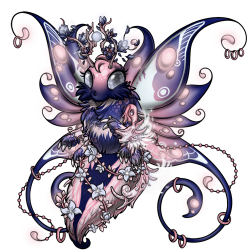 Or a very different look: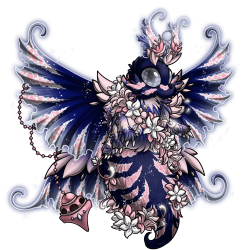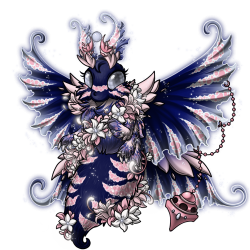 (Ironically, going for the flowery look that seems to fit the name doesn't really look great):





Feedback and suggestions are welcome!
Edited By Lonefox on 8/15/2019 at 11:24 AM.
Geddra
Level 70
The Tender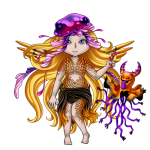 Joined: 4/23/2019
Threads: 1
Posts: 24
Posted: 8/14/2019 at 12:51 PM
Post #2
also like the first one. It seems to flow well
Painteventer
Level 70
Wondrous Witch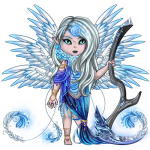 Joined: 1/13/2018
Threads: 25
Posts: 622
Posted: 8/14/2019 at 2:34 PM
Post #3
I very much like the second to last "very different look". I think this a beautiful theme, so im trying to grab a few up myself, so let me know if you ever need to breed to any of them
Bebop
Level 63
Templar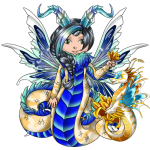 Joined: 4/28/2014
Threads: 11
Posts: 345
Posted: 8/14/2019 at 5:45 PM
Post #4
I like the first design :)
Silverkitsu
Level 70
Candy Dispenser
Joined: 8/24/2016
Threads: 130
Posts: 1,678
Posted: 8/15/2019 at 6:51 AM
Post #5
I like the first one, both of the restricted trait ones, and the middle one with the fairly wings
Lonefox
Level 70
Guardian
Joined: 8/29/2016
Threads: 114
Posts: 1,082
Posted: 8/15/2019 at 4:57 PM
Post #6
Ok, I've pretty much decided on the first set of traits, or at least those mutations. The problem? I like pretty much every wing gene on those muts. XD Which looks best from my favorites? I changed the G1 on some because it seemed to fit better. (Just going to do the female to save space.)

The original:




Pansy Butterfly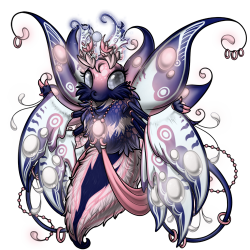 Glow Fairy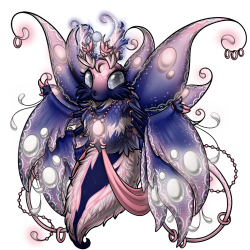 Lubber Spots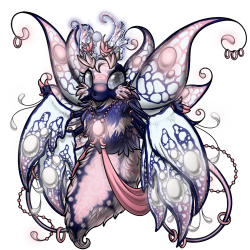 Go to Top
This Page loaded in 0.013 seconds.
Terms of Service | Privacy Policy | Contact Us | Credits
© Copyright 2011-2019 Sylestia Games LLC.
All names and logos associated with Sylestia are Trademarks of Sylestia Games LLC.
All other trademarks are the property of their respective owners.
For questions, comments, or concerns please email at Support@Sylestia.com.