Overview
Stables
Hatchery
Inventory
Wardrobe
Referrals
Settings
Seasonal Festival
World Map
Generator
Breeding Grounds
Nurturing Grounds
Party
Task Log
Mission Log
Quest Log
Player Trades
Trade Broker
Currency Exchange
Eggling Auction
Pick A Door
Official Games
Un-Official Games
Jinxie's Jamboree
Festival Shop
Diamond Shop
Avatar Shop
Scale Shop
Inbox
Forums
Community Polls
Advanced Search
July 7th, 2020

148 Online
1:02 AM
Advanced Search
Active Players on Sylestia
Category
Total
Yesterday
Players
5,380
795
Sylestia Pet Data
Category
Total
Yesterday
Pets
5,732,132
2,426
Generated
422,556
500
Captured
888,750
139
Bred
4,420,826
1,787
Statistics updated daily at midnight
Recent Announcements
Thread
Posted
Patriotic Event Overvi.. Jul 3 Spring Festival Overvi.. May 23 Mother's Day Diamo.. May 10 Sylestia Job Opportuni.. Apr 23 Nytekrie Revamp Final.. Apr 13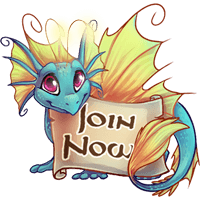 Forum Index > Official Games and Contests > 2019 Summer Festival - Deep Sea Crosswor...
Page 2
1, 2
Go to Page:
Author
Thread Post
Somneli
Level 70
The Perfectionist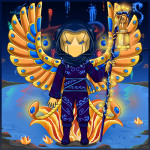 Joined: 1/9/2016
Threads: 82
Posts: 2,913
Posted: 8/10/2019 at 8:18 AM
Post #11
*nods* Just to add to this discussion, #8 was one of the last couple I found. I ran into it sort of by accident, actually.
RedDestiny37
Level 70
High Druid
Joined: 5/25/2018
Threads: 53
Posts: 1,095
Posted: 8/10/2019 at 8:21 AM
Post #12
Does number 5 start in the box with the 5, or the box above it?
Faiona
Level 64
Nature Walker
Site Administrator
Joined: 12/17/2012
Threads: 359
Posts: 4,317
Posted: 8/10/2019 at 1:07 PM
Post #13
#5 starts where the number 5 is. :)
Firegem1401
Level 70
The Kind-Hearted
Joined: 7/15/2016
Threads: 31
Posts: 1,616
Posted: 8/11/2019 at 2:19 AM
Post #14
Almost finished with the cross word, still stuck on 8 down and 4 down was surprisingly tough

Edit: got something for 8 :P
Edited By Firegem1401 on 8/11/2019 at 7:07 PM.
Jemadar
Level 70
Guardian of the Realm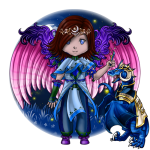 Joined: 5/2/2019
Threads: 13
Posts: 392
Posted: 8/11/2019 at 10:35 PM
Post #15
Have to say that I thought number 8 was going to defeat me, but like the one poster above me said, all of a sudden, I hit upon the right search combo and the answer almost literally slapped me in the face (okay, I almost slapped myself in the face when I found the answer...)
Kastilla
Level 23
Joined: 3/25/2018
Threads: 0
Posts: 2
Posted: 8/12/2019 at 1:52 PM
Post #16
Hmm, #3 across seems to be giving me lots of issues as the last one to do. I figured it out.
Edited By Kastilla on 8/12/2019 at 2:17 PM.
Dreamerrho
Level 70
Green Thumb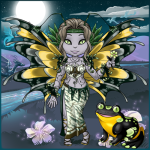 Joined: 2/17/2019
Threads: 1
Posts: 38
Posted: 8/13/2019 at 8:35 PM
Post #17
I didn't have much trouble with #8, but #2 down has had me stumped for 2 days. the obvious answers just don't fit - one is one character too long, the other one character too short.

got it now - a cute creature, in a weird kind of way.
Edited By Dreamerrho on 8/13/2019 at 8:43 PM.
Sc0ut
Level 62
Trickster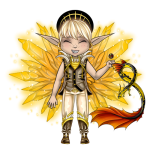 Joined: 2/23/2015
Threads: 81
Posts: 2,118
Posted: 8/19/2019 at 1:53 PM
Post #18
People seem to think 8 was hard, but I didn't have any trouble with it. The one that got me was 4 down. I've tried several options, but none of them fit, and the ones that do don't match the description. Some help would be much appreciated.
Faiona
Level 64
Nature Walker
Site Administrator
Joined: 12/17/2012
Threads: 359
Posts: 4,317
Posted: 9/12/2019 at 6:58 PM
Post #19
1st Place

Winner: Motleyember

Prizes: Free Stable, Choice of Forum Game Avatar Item, 3-Visible Summer Festival Themed Pet of Choice (2-Vis if Majestic) OR a Sculpting Catalyst of Choice, [Box of Sculpting Supplies] x1, [Box of Sculpting Agents] x1


2nd Place

Winner: Snini9, Dreamerrho

Prizes: Free Stable, [Majestic Sculpting Catalyst] x1 OR [Fabled Sculpting Catalyst] x1, [Box of Sculpting Supplies] x1, [Box of Sculpting Agents] x1


All Participants
With valid submissions

Prizes: [Box of Sculpting Agents] x1, [Sun Tokens] x300
Go to Page:
1, 2
Go to Top
This Page loaded in 0.013 seconds.
Terms of Service | Privacy Policy | Contact Us | Credits | Job Opportunities
© Copyright 2011-2020 Sylestia Games LLC.
All names and logos associated with Sylestia are Trademarks of Sylestia Games LLC.
All other trademarks are the property of their respective owners.
For questions, comments, or concerns please email at Support@Sylestia.com.