Overview
Stables
Hatchery
Inventory
Wardrobe
Referrals
Settings
Seasonal Festival
World Map
Generator
Breeding Grounds
Party
Task Log
Mission Log
Quest Log
Player Trades
Trade Broker
Currency Exchange
Eggling Auction
Pick A Door
Official Games
Un-Official Games
Jinxie's Jamboree
Festival Shop
Diamond Shop
Avatar Shop
Scale Shop
Inbox
Forums
Community Polls
August 19th, 2019

251 Online
6:25 PM
Advanced Search
Active Players on Sylestia
Category
Total
Yesterday
Players
7,265
993
Sylestia Pet Data
Category
Total
Yesterday
Pets
5,094,529
2,580
Generated
357,385
371
Captured
779,946
592
Bred
3,957,198
1,617
Statistics updated daily at midnight
Recent Announcements
Thread
Posted
Summer Festival Overvi.. Aug 9 Lost Grove Zone Reboot Jul 11 Lost Grove - New Theme.. Jul 9 Patriotic Event Overvi.. Jul 3 Diamond Sale and Doubl.. May 24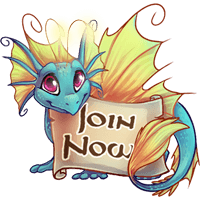 Forum Index > Suggestion Box > Add an option to buy stable tabs and/or...
Page 1
Author
Thread Post
Earthprotector49
Level 65
The Kind-Hearted
Joined: 8/13/2018
Threads: 10
Posts: 448
Posted: 7/28/2019 at 5:06 AM
Post #1
I play pretty regularly (and nurture a lot), and so tend to accumulate AP points pretty quickly. The thing is, there isnt a whole lot to use them for. In the couple of times I have spent them, its only ended up being for a total of half a dozen or so things. I would spend my AP more often if it could be used to get additional stable tabs and/or stables. Please take the idea into consideration, mods. Thanks :).
Edited By Earthprotector49 on 7/28/2019 at 5:06 AM.
Orca2Whale
Level 68
High Priest
Joined: 11/1/2018
Threads: 159
Posts: 18,458
Posted: 7/28/2019 at 10:12 AM
Post #2
Agreeed.

I do not need so much ap and some people have said they have more then they need (grinders especially)


Although there qould have to be limitations.



But then thats just me. Idk about other people. But thats just how i feel. As for evening out the gold tingy.....like make some limits on how often you can use ap to buy stuff
Edited By Orca2Whale on 7/28/2019 at 5:56 PM.
Encryption
Level 70
Joined: 6/24/2018
Threads: 18
Posts: 553
Posted: 7/28/2019 at 10:41 AM
Post #3
no support, the site need gold sinks to keep the amount of money in check.
GalaxyWyvern83
Level 70
Assistant to the Sculptor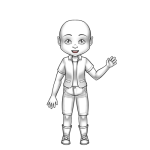 Joined: 5/14/2019
Threads: 60
Posts: 418
Posted: 8/6/2019 at 6:47 PM
Post #4
I think that there should be in AP shop
Savynn
Level 70
Premier Sculptor
Joined: 12/18/2012
Threads: 158
Posts: 3,802
Posted: 8/11/2019 at 5:18 PM
Post #5
I have 2,130,135 AP and would really appreciate more ways to use it. I don't think it would interfere much with gold sinks if you have to use a sizable sum of AP to purchase something. It could still be much easier to just use gold but at least AP wouldn't just build up endlessly with no use to it.
Go to Top
This Page loaded in 0.009 seconds.
Terms of Service | Privacy Policy | Contact Us | Credits
© Copyright 2011-2019 Sylestia Games LLC.
All names and logos associated with Sylestia are Trademarks of Sylestia Games LLC.
All other trademarks are the property of their respective owners.
For questions, comments, or concerns please email at Support@Sylestia.com.