Overview
Stables
Hatchery
Inventory
Wardrobe
Referrals
Settings
Seasonal Festival
World Map
Generator
Breeding Grounds
Party
Task Log
Mission Log
Quest Log
Player Trades
Trade Broker
Currency Exchange
Eggling Auction
Pick A Door
Official Games
Un-Official Games
Jinxie's Jamboree
Festival Shop
Diamond Shop
Avatar Shop
Scale Shop
Inbox
Forums
Community Polls
November 20th, 2019

291 Online
4:08 PM
Advanced Search
Active Players on Sylestia
Category
Total
Yesterday
Players
7,321
1,134
Sylestia Pet Data
Category
Total
Yesterday
Pets
5,289,644
1,990
Generated
380,028
561
Captured
816,413
496
Bred
4,093,203
933
Statistics updated daily at midnight
Recent Announcements
Thread
Posted
The Maws of Madness Nov 11 Double Experience Week.. Oct 25 Fall Festival Diamond.. Oct 25 Fall Festival Overview Oct 25 Site Downtime - 10/25.. Oct 24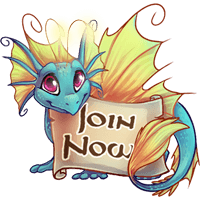 Forum Index > Q&A (Newbie Friendly) > Essence Drop from Nurturing Odds?
Page 1
Author
Thread Post
Pastelangel
Level 63
The Perfectionist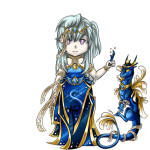 Joined: 4/19/2019
Threads: 10
Posts: 72
Posted: 7/12/2019 at 12:22 PM
Post #1
So I got a regular Ferrikki essence while I was nurturing eggs for the High Priestess rank, I didn't even know that could happen so that was cool. But now I'm wondering what the odds of that happening are or what triggers it. Is it just extremely rare, 1/1,000,000 chance or does it happen after you nurture so many eggs of a particular species or what? I figure it's not the most efficient way of getting essences, but it'd be nice to know how often I can expect it.

I'm going to save the essence for a future breeding project btw, please don't ask/offer for it.
Orca2Whale
Level 70
Benevolent Brewer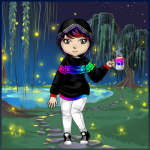 Joined: 11/1/2018
Threads: 206
Posts: 23,111
Posted: 7/12/2019 at 12:31 PM
Post #2
There's a thread somewhere where someone' s keeping track

BUt it's not that accurate since it's a kinda randomized chance

I got 2 essnences after nurturing 8k eggs so yeah
Somneli
Level 70
The Perfectionist
Joined: 1/9/2016
Threads: 75
Posts: 2,441
Posted: 7/12/2019 at 1:20 PM
Post #3
I'm the one keeping track.

Assuming I'm doing the math right, it's about a 0.01844% chance. It's not after any certain number of nurtures. You could get two essences back to back, or have 10k nurtures in between essences. It's really just random chance. But 71 essences' worth of data should give a decent idea of how rare they are, on average.
Edited By Somneli on 7/12/2019 at 1:21 PM.
Go to Top
This Page loaded in 0.009 seconds.
Terms of Service | Privacy Policy | Contact Us | Credits
© Copyright 2011-2019 Sylestia Games LLC.
All names and logos associated with Sylestia are Trademarks of Sylestia Games LLC.
All other trademarks are the property of their respective owners.
For questions, comments, or concerns please email at Support@Sylestia.com.