Overview
Stables
Hatchery
Inventory
Wardrobe
Referrals
Settings
Seasonal Festival
World Map
Generator
Breeding Grounds
Party
Task Log
Mission Log
Quest Log
Player Trades
Trade Broker
Currency Exchange
Eggling Auction
Pick A Door
Official Games
Un-Official Games
Jinxie's Jamboree
Festival Shop
Diamond Shop
Avatar Shop
Scale Shop
Inbox
Forums
Community Polls
November 20th, 2019

280 Online
4:13 PM
Advanced Search
Active Players on Sylestia
Category
Total
Yesterday
Players
7,321
1,134
Sylestia Pet Data
Category
Total
Yesterday
Pets
5,289,644
1,990
Generated
380,028
561
Captured
816,413
496
Bred
4,093,203
933
Statistics updated daily at midnight
Recent Announcements
Thread
Posted
The Maws of Madness Nov 11 Double Experience Week.. Oct 25 Fall Festival Diamond.. Oct 25 Fall Festival Overview Oct 25 Site Downtime - 10/25.. Oct 24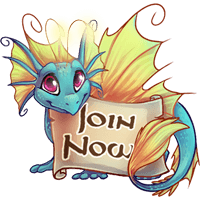 Forum Index > Suggestion Box > New hatchery menus
Page 1
Author
Thread Post
Bisharpamor
Level 70
Templar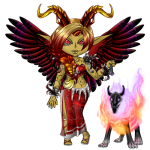 Joined: 10/15/2018
Threads: 1
Posts: 8
Posted: 7/11/2019 at 11:48 AM
Post #1
It would be a great idea to add the ability to see more egglings/hatchlings per page when nurturing. It would also be nice to be able to search by species
Snilverslake
Level 61
High Priest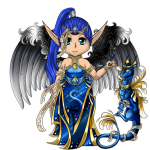 Joined: 6/25/2018
Threads: 91
Posts: 1,559
Posted: 7/11/2019 at 1:58 PM
Post #2
I totally agree it would be a lot better doing contests!!!
Orca2Whale
Level 70
Benevolent Brewer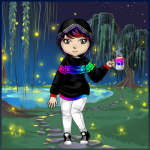 Joined: 11/1/2018
Threads: 206
Posts: 23,111
Posted: 7/11/2019 at 2:10 PM
Post #3
Although it means that instead ofit being like a random things where if you're lucky you get on a leaderboard players who don't get that you need to nurture a lot f pets for a leaderboard prob won't think to do it.

ALhtough I like the idea. I mean but still, leaderboards.

But I don't mind having it and then maybe disabled for contests or something to make it more fair.
Somneli
Level 70
The Perfectionist
Joined: 1/9/2016
Threads: 75
Posts: 2,441
Posted: 7/11/2019 at 2:39 PM
Post #4
Mm, the species filter has been suggested before, but it would really throw a wrench into all the nurturing contests. It would be super easy for anyone to go in and nurture all pets of a species for the contest, which would turn the leaderboards into a chaotic mess with whoever happened to get lucky with nurturing hatchlings right as they grew up coming out on top.

I understand it'd be nice for people trying to get essences for a specific species. But if it were implemented, it would /need/ to be disabled during nurturing contests. For the sake of everyone's sanity and sleep. (Not that mass nurturers get enough sleep anyways. But we'd get even less if literally anyone could nurture an entire species at any time.)

I'd definitely be down for more than 10 eggs/hatchlings coming up at a time, though.
Bisharpamor
Level 70
Templar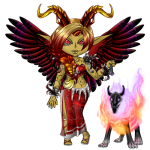 Joined: 10/15/2018
Threads: 1
Posts: 8
Posted: 7/11/2019 at 4:35 PM
Post #5
I actually agree to disabling it during contests...didnt even think of that
Go to Top
This Page loaded in 0.011 seconds.
Terms of Service | Privacy Policy | Contact Us | Credits
© Copyright 2011-2019 Sylestia Games LLC.
All names and logos associated with Sylestia are Trademarks of Sylestia Games LLC.
All other trademarks are the property of their respective owners.
For questions, comments, or concerns please email at Support@Sylestia.com.