Overview
Stables
Hatchery
Inventory
Wardrobe
Referrals
Settings
Seasonal Festival
World Map
Generator
Breeding Grounds
Nurturing Grounds
Party
Task Log
Mission Log
Quest Log
Player Trades
Trade Broker
Currency Exchange
Eggling Auction
Pick A Door
Official Games
Un-Official Games
Jinxie's Jamboree
Festival Shop
Diamond Shop
Avatar Shop
Scale Shop
Inbox
Forums
Community Polls
Advanced Search
December 5th, 2021

128 Online
1:54 AM
Advanced Search




Active Players on Sylestia
Category
Total
Yesterday
Players
3,117
717
Sylestia Pet Data
Category
Total
Yesterday
Pets
6,724,327
2,627
Generated
515,566
561
Captured
1,019,460
97
Bred
5,189,301
1,969
Statistics updated daily at midnight
Recent Announcements
Thread
Posted
2021 Stocking Stuffer Dec 1 2021 Advent Calendar Dec 1 2021 Official Changelo.. Nov 24 Black Friday Extravaga.. Nov 23 Ancient Temple - The S.. Nov 22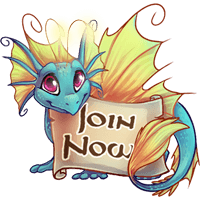 Forum Index > Item Marketplace > Fruit Punch Ryori seed Giveaway!
Page 1
1, 2, 3, 4, 5
Go to Page:
Author
Thread Post
AC9123
Level 70
Trickster
Joined: 3/3/2017
Threads: 145
Posts: 2,392
Posted: 5/21/2019 at 11:21 AM
Post #1
Okay so I'm giving away a free Fruit Punch Ryori seed :)
Just comment below (remember to ping) to be entered!

Also if you give me a TV show or anime or book series recommendation, you get two extra entries.
An third extra entry if I think it sounds interesting :p

Edit:
If I particularly like your recommendation, I will give you a SB Nephini egg :)
(Nephini that has the Spring Blossoms trait)

Ends May 23rd 11:59PM Sylestia Time!
ENDED! Congratulations Dragoil!

Contestants? Entered people? List? Entres? lol
#1-3, 16 Unstaeble - TV: She-Ra; Books: Warriors (Erin Hunter)
#4-6, ? Twistshadows - Anime: Danganronpa
#7-9, 17 Shadowhunter0913 - Books: A Court of Thrones and Roses (Sarah J Mass)
#10-12, 18 Sandstorm514 - TV: Agent Carter, Agents of SHIELD; Books: Reckoners (Brandon Sanderson), basically any Brandon Sanderson book.
#13-15 Lizagem - ?: Star vs the forces of evil
#16-18 Fernwolf - TV?: Steven Universe; Books: chis sweet home
#19-21, 22 Caramelcoco - Anime: Black Clover, Akame ga Kill
#23-25, 26 Aerimistress - Books: Dragonriders of Pern, Mage Wars series, Joust (Mercedes Lackey), Clan of the Cave Bear
#27-29, 30 Firegem1401 - Books: The Duet of Eon and Eona, The Song of the Lioness, Becka Cooper Trilogy, Daughter of the Lioness Due, Red Rising Trilogy, Golden Sun, (basically stuff by Tamora Pierce), Finishing School (Gail Carriger ).
#31-33, 34 Rottiegirl - Books: Wings of Fire; Anime: That Time I Got Recarnated as a Slime, Death march to a parale Universem, Wiseman's Grandson, In Another World With My Smartphone
#35-37, 38 Sairento - Books: Series! Foxcraft[The Taken, The Elders, The Mage], House of Furies[House of Furies, Court of Shadows, Tomb of Ancients], Ice Wolves[Ice Wolves, Scorch Dragons]
#39-41, 42 Snilverslake - Books: WoF; A Series of unfortunate events
#43-45, 46 Limor - Podcast?: Sleepy Cast Podcast; Books: Ranger's Apprentice, Wolves of the Beyond, Inkheart; TV: Stranger Things; Anime: Devilman Crybaby
#47-49, 50 Dragoil - Books: The colour of magic (and anything Terry Pratchett); TV: Lucifer; Anime: FMAB, Ghost in the Shell, Fairy Tail; Manga: Chobits, XXX holic, Sakura card capture, Gate 7 (anything by Clamp)
#51-53, 54 Teemo - Anime: Claymore

WAITING LIST (in order)


SB Neph - Dragoil, Sairento, Aeri?, Unstaeble
SB Puff - Fernwolf
SB Vulnyx - Twistshadows & Firegem1401
SB Nephini or Puff - Caramelcoco
Not sure yet - Aerimistress
______________
Notes
I have actually read a few series of Warriors, then I got super confused and stopped XD
I have heard of Danganronpa because of all these fan-made series and all that, it sounds a bit like Assassination Classroom. Except different.
A Court of Thrones and Roses sounds so fun to read just from the summary!!
I've been planning on watching Agents of SHIELD for a while...
I've heard of Star vs the forces of evil before.
I watched some Steven Universe in 7th grade because my roommates on this trip watched it (a lot).
Caramelcoco, you've been trying to get me to watch that since forever.
Feel like I've heard the name "Dragonriders of Pern" before...
Definitely heard the name Tamora Pierce! These books sound interesting :D
Ranger's Apprentice is so awesome; I really need to get Caramelcoco to read it.
Edited By AC9123 on 6/14/2019 at 12:46 PM.
Unstaeble
Level 75
Stoneheart Savior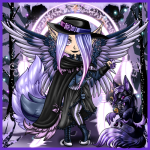 Joined: 3/14/2019
Threads: 127
Posts: 2,022
Posted: 5/21/2019 at 12:43 PM
Post #2
I'd love to enter!

One of my favorite shows is She-Ra currently (the reboot) and an old childhood favorite book series was the Warrriors series by Erin Hunter (I still have about 50-60 of the books)
Twistshadows
Level 65
Joined: 12/21/2012
Threads: 13
Posts: 104
Posted: 5/21/2019 at 1:53 PM
Post #3
I'd be interested in entering, but doesn't the event end tonight?

If you like scary things somewhat, I would reccomend dagan ronpa!
Nyx0913
Level 63
The Perfectionist
Joined: 9/15/2018
Threads: 64
Posts: 1,974
Posted: 5/21/2019 at 2:55 PM
Post #4
I would like to enter!
You should read ACoTaR(A Court of Thrones and Roses by: Sarah J Mass)
AC9123
Level 70
Trickster
Joined: 3/3/2017
Threads: 145
Posts: 2,392
Posted: 5/21/2019 at 3:45 PM
Post #5
Garden continues for another week :)
Tigress
Level 75
Trickster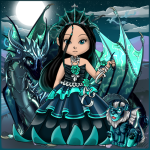 Joined: 5/17/2015
Threads: 333
Posts: 9,268
Posted: 5/21/2019 at 4:00 PM
Post #6
I'd like to enter please! :)

I was going to recommend Sherlock but then I saw your profile...
Have you watched Agent Carter? I'm working through that right now and I love it! :) Agents of SHIELD is next on my list and I'm sure that one would be great too.
As for books, your list of favorites is quite similar to mine so maybe you'd also like some Brandon Sanderson books. I would recommend starting with the Reckoners (first book is Steelheart) as it is one of his shorter series and more similar to the books you like. I also really like Skyward and the Rithmatist though those two have sequels that are not out yet, and I've learned that starting an unfinished series can be particularly frustrating...(Sanderson has a habit of working on numerous series at the same time so there's no guarantee on when he can get a new book for a particular series out).
Lizagem
Level 41
Joined: 1/4/2019
Threads: 10
Posts: 41
Posted: 5/21/2019 at 5:03 PM
Post #7
I like star vs the forces of evil its sad the ended a few days ago but the show had some very great character development
Fernwolf
Level 70
Majestic Green Thumb
Joined: 3/3/2019
Threads: 32
Posts: 1,783
Posted: 5/21/2019 at 5:48 PM
Post #8
Can I join

A good show is Steven universe its great
A good book is chis sweet home I read them all its adorable!!! <3
Caramelcoco
Level 70
Candy Dispenser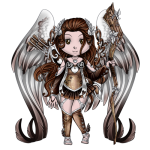 Joined: 3/30/2018
Threads: 93
Posts: 4,582
Posted: 5/21/2019 at 6:51 PM
Post #9
Id like to enter :P
Black Clover or Akame Ga Kill
AC9123
Level 70
Trickster
Joined: 3/3/2017
Threads: 145
Posts: 2,392
Posted: 5/21/2019 at 7:06 PM
Post #10
Hmph
You're always saying "Black Clover" and "Akame ga Kill"
Grrrrr

Well I'm going to recommend you Artemis Fowl! Haha. You should read that. Or Ranger's Apprentice. :p :p :p
And anyway, I'm cooler than you.
You can't even recognize the Black Clover opening, lame-o.
Also, shrimp chips? :D
Go to Page:
1, 2, 3, 4, 5
Go to Top
This Page loaded in 0.045 seconds.
Terms of Service | Privacy Policy | Contact Us | Credits | Job Opportunities
© Copyright 2011-2021 Sylestia Games LLC.
All names and logos associated with Sylestia are Trademarks of Sylestia Games LLC.
All other trademarks are the property of their respective owners.
For questions, comments, or concerns please email at Support@Sylestia.com.