Overview
Stables
Hatchery
Inventory
Wardrobe
Referrals
Settings
Seasonal Festival
World Map
Generator
Breeding Grounds
Party
Task Log
Mission Log
Quest Log
Player Trades
Trade Broker
Currency Exchange
Eggling Auction
Pick A Door
Official Games
Un-Official Games
Jinxie's Jamboree
Festival Shop
Diamond Shop
Avatar Shop
Scale Shop
Inbox
Forums
Community Polls
August 22nd, 2019

150 Online
2:01 AM
Advanced Search
Active Players on Sylestia
Category
Total
Yesterday
Players
7,226
997
Sylestia Pet Data
Category
Total
Yesterday
Pets
5,102,399
2,697
Generated
358,494
412
Captured
781,809
739
Bred
3,962,096
1,546
Statistics updated daily at midnight
Recent Announcements
Thread
Posted
Summer Festival Overvi.. Aug 9 Lost Grove Zone Reboot Jul 11 Lost Grove - New Theme.. Jul 9 Patriotic Event Overvi.. Jul 3 Diamond Sale and Doubl.. May 24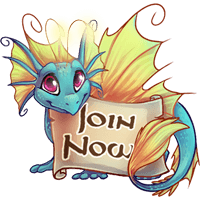 Forum Index > News and Announcements > Lost Grove - The Forgotten Caverns
Page 1
1, 2, 3, 4, 5, 6, 7, 8, 9, 10
Go to Page:
Author
Thread Post
Krinadon
Level 70
Guardian of the Realm
Site Administrator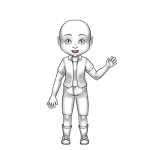 Joined: 12/17/2012
Threads: 761
Posts: 11,246
Posted: 5/19/2019 at 5:14 PM
Post #1
Holy moley - it's finally here! We are planning on releasing Section 2, The Forgotten Caverns, of the Lost Grove at the following date and time:

Saturday, May 25th at 2:00 PM





This will result in the following new content available to those who have completed Stage 6:

-More than double the size of explorable area inside the Lost Grove
-Allows Barracks Buildings to be upgraded to Rank 3
-Adds 3 new Named/Elites, each with a set of unique Avatar Items
-New/More access to high tier materials
-More Weekly and Daily Tasks to complete
-New Themed Pets to encounter exclusively in The Forgotten Caverns (probably not until Stage 8 or 9)
-The opportunity to obtain Stoneweave Legendary Pet Equipment


The Forgotten Caverns will consist of Stage 7 through 12. I estimate that this will last probably through July or August or so. Probably about 2-3 weeks per Stage. Once Stage 12 is defeated, the wait begins for the third and final section. =P
Fernwolf
Level 70
Majestic Green Thumb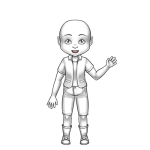 Joined: 3/3/2019
Threads: 30
Posts: 1,708
Posted: 5/19/2019 at 5:15 PM
Post #2
ooooooooooh
Unstaeble
Level 70
Champion
Joined: 3/14/2019
Threads: 64
Posts: 632
Posted: 5/19/2019 at 5:16 PM
Post #3
im so excited :D!!!
Savynn
Level 70
Premier Sculptor
Joined: 12/18/2012
Threads: 158
Posts: 3,802
Posted: 5/19/2019 at 5:16 PM
Post #4
Awesome! Will there be any more extra xp stuff going before this starts?
Harleyc
Level 70
The Perfectionist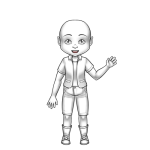 Joined: 9/2/2015
Threads: 2
Posts: 661
Posted: 5/19/2019 at 5:16 PM
Post #5
Great toknow Krin. Awesomework by the way.
Articu
Level 70
The Kind-Hearted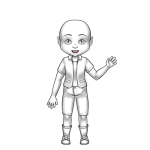 Joined: 4/20/2016
Threads: 137
Posts: 1,109
Posted: 5/19/2019 at 5:16 PM
Post #6
woooooooo
Saylah
Level 70
High Priest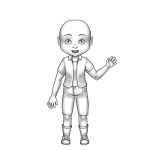 Joined: 1/27/2018
Threads: 43
Posts: 389
Posted: 5/19/2019 at 5:17 PM
Post #7
-sets out tent in Grove, waits.- I will be here.
Krinadon
Level 70
Guardian of the Realm
Site Administrator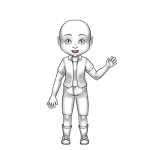 Joined: 12/17/2012
Threads: 761
Posts: 11,246
Posted: 5/19/2019 at 5:18 PM
Post #8
Link: https://www.sylestia.com/forums/?thread=77122&page=1#4
Author: Savynn
Time Posted: 5/19/2019 at 5:16 PM
Awesome! Will there be any more extra xp stuff going before this starts?


There probably will be a little something for this upcoming holiday weekend.
Limor
Level 70
The Kind-Hearted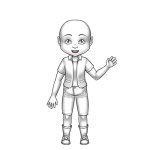 Joined: 7/5/2016
Threads: 218
Posts: 16,156
Posted: 5/19/2019 at 5:19 PM
Post #9
looking forward to it Krin, now to get past stage 2? lol
Cherrypotato
Level 28
Eggcellent Designer
Joined: 3/11/2019
Threads: 121
Posts: 1,001
Posted: 5/19/2019 at 5:23 PM
Post #10
cool...?
Go to Page:
1, 2, 3, 4, 5, 6, 7, 8, 9, 10
Go to Top
This Page loaded in 0.010 seconds.
Terms of Service | Privacy Policy | Contact Us | Credits
© Copyright 2011-2019 Sylestia Games LLC.
All names and logos associated with Sylestia are Trademarks of Sylestia Games LLC.
All other trademarks are the property of their respective owners.
For questions, comments, or concerns please email at Support@Sylestia.com.