Overview
Stables
Hatchery
Inventory
Wardrobe
Referrals
Settings
Seasonal Festival
World Map
Generator
Breeding Grounds
Party
Task Log
Mission Log
Quest Log
Player Trades
Trade Broker
Currency Exchange
Eggling Auction
Pick A Door
Official Games
Un-Official Games
Jinxie's Jamboree
Festival Shop
Diamond Shop
Avatar Shop
Scale Shop
Inbox
Forums
Community Polls
May 23rd, 2019

254 Online
2:21 PM
Advanced Search
Active Players on Sylestia
Category
Total
Yesterday
Players
9,470
1,171
Sylestia Pet Data
Category
Total
Yesterday
Pets
4,920,344
3,158
Generated
345,637
438
Captured
760,429
1,212
Bred
3,814,278
1,508
Statistics updated daily at midnight
Recent Announcements
Thread
Posted
Lost Grove - The Forgo.. May 19 Working on Pet Scripts May 14 Qitari Mane Improvemen.. May 8 Spring Festival Overvi.. Apr 20 Ferrikki Orb Gene Upda.. Mar 29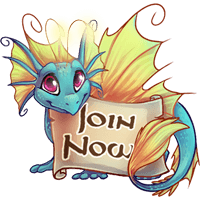 Forum Index > News and Announcements > Spring Festival Overview
Page 5
1, 2, 3, 4, 5, 6... 30, 31, 32
Go to Page:
Author
Thread Post
Wolfiesparks
Level 66
The Perfectionist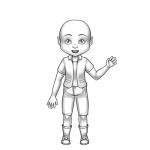 Joined: 6/4/2017
Threads: 29
Posts: 976
Posted: 4/21/2019 at 12:55 AM
Post #41
Jeezus that's a lot, glad to see it's coming though! Excited for all the new stuff though, just remember to take a break :)
Stormdragon55
Level 67
Master Egg Hunter
Joined: 4/1/2019
Threads: 9
Posts: 25
Posted: 4/21/2019 at 4:47 AM
Post #42
Where and when is the Egg Hunt Maze?
Edited By Stormdragon55 on 4/21/2019 at 4:48 AM.
Magiccaterpillar
Level 64
Master Egg Hunter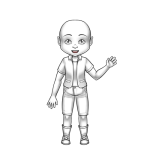 Joined: 3/3/2017
Threads: 23
Posts: 310
Posted: 4/21/2019 at 5:00 AM
Post #43
He said that everything should be up between 9-12 cite time, so I'm assuming then
Snilverslake
Level 61
Omniscient Gardener
Joined: 6/25/2018
Threads: 64
Posts: 1,049
Posted: 4/21/2019 at 8:05 AM
Post #44
Oml i love the ferrikki trait it looks awesome! This is one of the best spring fests
Krinadon
Level 70
Enchanted Explorer
Site Administrator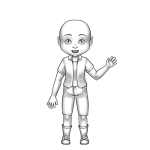 Joined: 12/17/2012
Threads: 754
Posts: 11,072
Posted: 4/21/2019 at 12:00 PM
Post #45
Update (4/21)
The Spring Festival is now live! A few things to note since I know the questions will be pouring in.

1. A detailed Overview will be edited into here later tonight/tomorrow.
2. There is a new shared Restricted Trait (Like Lucky Dust/Valentine Lace) that will be added within next day or so. This will be for all species. There will also be some more details to this that will be provided later.
3. The Qitari update is not in yet. Again, it will be in within a day or so.
4. The strange Shared Garden and Enchanted Waters that you see in Astryl's Meadow are not usable just yet. Again, within a day or two.
5. The Festival Shop is not stocked yet. Will get this as soon as I can.
6. More Tasks will be added to the Task Log
7. Leaderboard Contest page is not ready yet. Contests won't be started until later this week. Will get this available as soon as possible.

With that out of the way, I hope everyone has a fantastic Easter holiday whether you are celebrating with family or just relaxing on your Sunday afternoon playing Sylestia. =)

I am at the end of a long marathon of coding and whatnot and will be crashing very soon lol. I will get back to work and continue to wrap everything up once I wake back up later tonight.

In the meantime, Astryl's Meadow should be accessible with all the new Wild Themed and Named and Avatar Items and Garden Supplies and Egg Maze and probably some other stuff.

The Sylesti Garden is also available and you should be able to get going on your new Sylesti Plant endeavors!

The new Ferrikki Restricted Trait Set, Victorian, has been put into the game. Its RTD is also available from the Diamond Shop. However, some of the artwork is still being finished up. I expect to get this put in within a day or so.

Forum Games are also up and running so make sure to check those out - especially the Scavenger Hunt!

There's probably more. But I am too tired to think of it as of this moment. =P
Kaita
Level 70
Trickster
Joined: 4/16/2018
Threads: 43
Posts: 1,041
Posted: 4/21/2019 at 12:01 PM
Post #46
Thank you Krin, get some rest and hope you have an amazing day
Orca2Whale
Level 64
Master Egg Hunter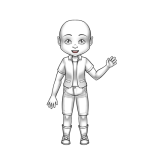 Joined: 11/1/2018
Threads: 120
Posts: 11,032
Posted: 4/21/2019 at 12:06 PM
Post #47
DOn't overdo it! Get some rest, crash a few bugs, and indulge in some ice cream or something. ;) We want you at your full potential and definitely not half asleep while trying to code!


Thanks so much Krin! ;D
Zisimilewuzz
Level 70
Enchanted Explorer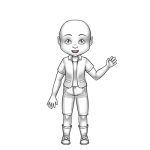 Joined: 9/28/2013
Threads: 13
Posts: 336
Posted: 4/21/2019 at 12:09 PM
Post #48
Thank you for all your hard work Krin! Chag sameach, please don't overdo it!
Espenfalls
Level 67
The Perfectionist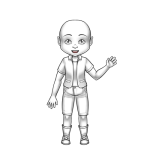 Joined: 11/2/2018
Threads: 25
Posts: 4,940
Posted: 4/21/2019 at 12:12 PM
Post #49
Thank you so much Krin! Take a rest for now, you deserve it!
Teefa85
Level 70
The Fortuitous
Joined: 1/28/2013
Threads: 8
Posts: 728
Posted: 4/21/2019 at 12:25 PM
Post #50
Thanks for all the hard work, Krin! Just got back from my first Named Run and it went well! Gonna do some more hunting for the afternoon...
Go to Page:
1, 2, 3, 4, 5, 6... 30, 31, 32
Go to Top
This Page loaded in 0.009 seconds.
Terms of Service | Privacy Policy | Contact Us | Credits
© Copyright 2011-2019 Sylestia Games LLC.
All names and logos associated with Sylestia are Trademarks of Sylestia Games LLC.
All other trademarks are the property of their respective owners.
For questions, comments, or concerns please email at Support@Sylestia.com.