Overview
Stables
Hatchery
Inventory
Wardrobe
Referrals
Settings
Seasonal Festival
World Map
Generator
Breeding Grounds
Nurturing Grounds
Party
Task Log
Mission Log
Quest Log
Player Trades
Trade Broker
Currency Exchange
Eggling Auction
Pick A Door
Official Games
Un-Official Games
Jinxie's Jamboree
Festival Shop
Diamond Shop
Avatar Shop
Scale Shop
Inbox
Forums
Community Polls
Advanced Search
May 18th, 2021

70 Online
6:03 AM
Advanced Search
Active Players on Sylestia
Category
Total
Yesterday
Players
4,462
686
Sylestia Pet Data
Category
Total
Yesterday
Pets
6,346,079
2,579
Generated
471,468
191
Captured
969,397
952
Bred
4,905,214
1,436
Statistics updated daily at midnight
Recent Announcements
Thread
Posted
Official Sylestia Twit.. May 16 Spring Festival Traits.. May 12 Spring Festival Overvi.. May 12 Easter Event Overview Apr 4 Fortune Event Overview Mar 17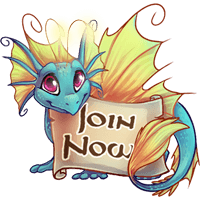 Forum Index > Official Games and Contests > 2018 Winter Festival - Themed Pet Design
Page 1
1, 2, 3... 28, 29, 30
Go to Page:
Author
Thread Post
Krinadon
Level 70
Guardian of the Realm
Site Administrator
Joined: 12/17/2012
Threads: 873
Posts: 12,738
Posted: 12/3/2018 at 2:06 AM
Post #1
We are looking for help coming up with new Themed Pets for the upcoming Winter Festival (Coming in a couple weeks). You can submit Themed Pet Designs for all species.




Rules



1. Please only post one entry per species and try and keep everything to one post. You can also make sure that submitted images are sized to 250 (&size=250) to prevent designs being too small or too large. When designing your Themed Pets, the design should be anything Winter Festival influenced. So anything to do with the Winter season, holidays during the season, etc.

Guide on How to Create and Share Designs

2. All submitted designs must have been made by the poster. Please do not use other players' designs. It is both disrespectful and if we see someone posting other player's designs, you will be disqualified from this contest and receive a Forum Strike. To clarify, a Design does not equate to a Theme. Multiple players can submit, say, a "Candy Cane Lupora", as long as each player designed their own version.

3. Please do not make any negative comments in this thread, this thread is for contest entries only and not discussion.

4. Please do not reserve posts. If you reserve a post I will delete your post.

5. Please do not Ping me with your submission. Please only Ping me if you have a question.

6. The end date is December 12th at 11:59 PM server, after that the thread will be locked. Apologies for the relatively short deadline!




Prizes



Any player who has a design chosen will receive one 2-Visible Winter Festival Themed Pet of their choice (maximum of 2 total if a player has multiple selections). Winners will be PMed after the festival is over to choose their prize.

We will NOT announce which designs were chosen, so please do not ask if we are going to announce it. If a thread is created listing all of the available Themed Pets, we will provide the list to the author upon request.
Kaitt
Level 70
Trickster
Joined: 4/16/2018
Threads: 124
Posts: 2,746
Posted: 12/3/2018 at 2:08 AM
Post #2
Winter Nights Rikki



Arctic Winds Lupora



Broken Ice Bulbori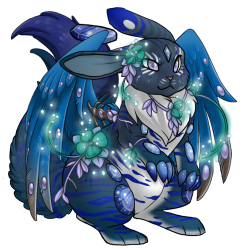 Mistletoe Lune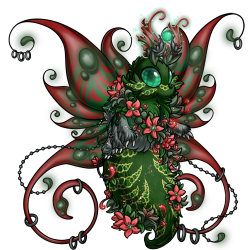 Frozen Depths Puffadore



Arctic Frost Zolnixi



Falling Snow Nephini



Lang Syne N'vene



Winter Frost Qitari



Glacier Ice Griff

Edited By Kaita on 12/12/2018 at 11:33 PM.
Fox
Level 70
Sylestiologist
Joined: 3/10/2014
Threads: 335
Posts: 10,028
Posted: 12/3/2018 at 2:09 AM
Post #3
Christmas Flower Faelora
Edited By Fox on 12/3/2018 at 2:14 AM.
Ladybugjr
Level 61
Fancy Pants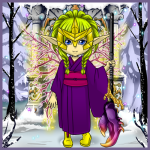 Joined: 10/27/2018
Threads: 122
Posts: 2,318
Posted: 12/3/2018 at 2:11 AM
Post #4
I used the same designs on annother forum
Holly griffi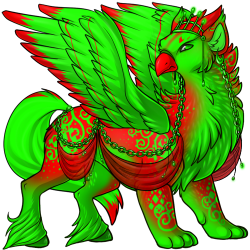 Penguin Aruleon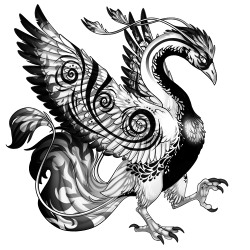 Elf Lunemara



Candy cane Nephini



Reindeer Faeleora



Santa kelpari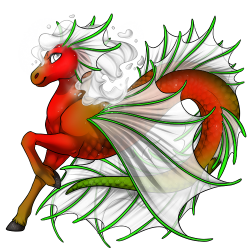 Ice Leader Bulbori



Snow Lighara



I couldn't figure out a presents one so I skipped it
Bells Griffi



Gingerbread Ardenini



Cristmas Angel Aruleon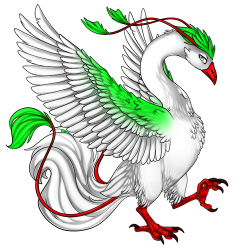 Sairento
Level 70
The Perfectionist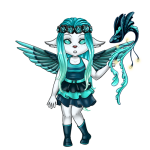 Joined: 8/24/2018
Threads: 138
Posts: 7,618
Posted: 12/3/2018 at 2:12 AM
Post #5
Snap Dragon Aeridini- IDK I think it grows in Winter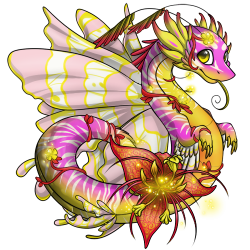 Eurasian Bullfinch Aurleon- It's a bird in Winter I think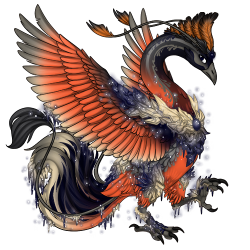 Snow Hare Bulbori- Full name is actually Snowshoe Hare



Blue Spruce Faelora- I think it grows in winter...



Toasted Marshmallow Ferikki- A good treat for a cold night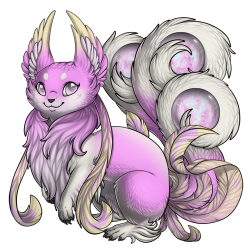 Winter Solstice Griffi- The darkest day of Winter



Morning Mist Kelpari- The fresh Winter air~



Winter Olympics Lighra- It happens during Winter?



Cupid's Blessing Luffox- Valentines Day?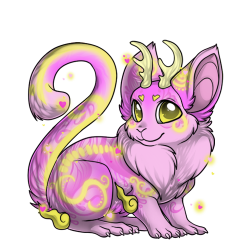 Hibernating Bear Morkko- The blue is for Snow



Sparkling Tinsel Nephini- *Looks at Christmas Tree* TINSEL!



Red Envelope Ny'vene- For New Year?



Woolly Mittens Puffadore- Nice and warm



Crackling Fireplace Qitari- Don't play with fire!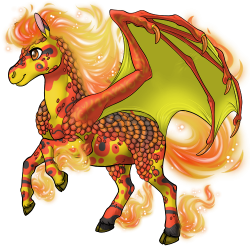 Broken Heart Ryori- For Valentines Day?



Winter Jasmine Sylvorpi- Flower that blooms in Winter[China]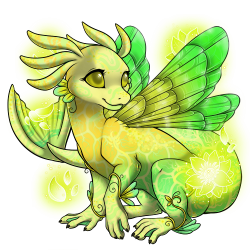 Hot Chocolate Vulnyx- Always warms my heart~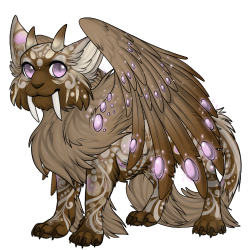 Edited By Cottony5 on 12/12/2018 at 4:29 AM.
SpaceElf1
Level 70
The Eggstraordinaire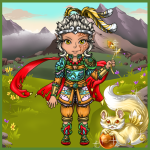 Joined: 9/17/2014
Threads: 557
Posts: 11,278
Posted: 12/3/2018 at 2:12 AM
Post #6
Decorated Ancient Ent Aeridini--because we chop down lots of Ancient Ents, and we only need so many logs. Let's put the rest of them up inside and decorate them!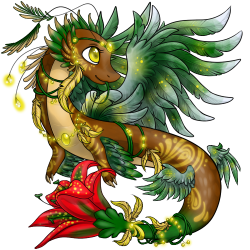 Snowman Ferrikki





Mint Candies Lupora


During the holidays when I was a kid, my parents kept a large bowl full of wrapped, white-swirled mint candies near the back door, so friends and family could grab a handful whenever they liked. The reds were peppermint, the blues were wintergreen (my fave), the pink were cinnamon, and the green were spearmint. Images linked since there are 4 of them.
https://www.bulkcandystore.com/media/catalog/product/cache/1/image/1024x1024/9df78eab33525d08d6e5fb8d27136e95/p/e/peppermint_starlight_mints.jpg

https://www.ohnuts.com/noapp/showImage.cfm/zoom/IMG_46761.jpg

https://i.ebayimg.com/images/g/rW0AAOSwAYZboRui/s-l640.jpg

https://www.bulkcandystore.com/media/catalog/product/cache/1/image/1024x1024/9df78eab33525d08d6e5fb8d27136e95/s/t/starlight_mints_green__white.jpg



Gumdrops Kelpari





My improved "Silver and Gold" Ryori!





Kinara Candles Sylvorpa, for Kwanzaa--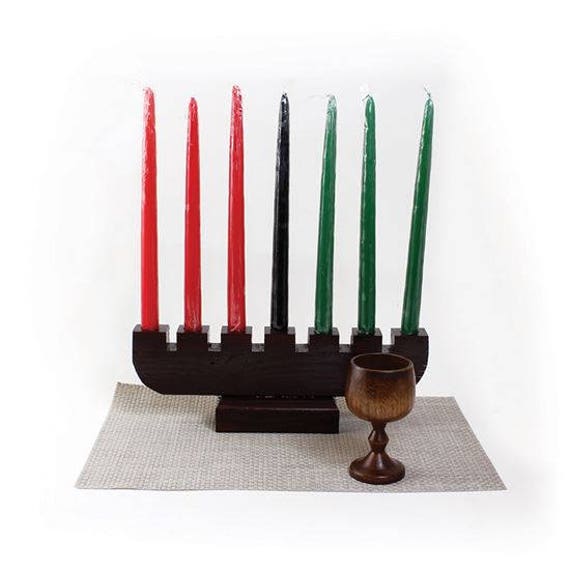 Kinara with candles and unity cup. Imagine the candles are lit--that's where I got the yellow.




Tipsy Elf Zolnixi--has perhaps been getting into the wassail cups. I based the palette on images of traditional and modern wassail recipes, in a mulled and steaming state.

Edited By SpaceElf1 on 12/14/2018 at 11:02 PM.
Bunne
Level 70
Fancy Pants
Joined: 8/2/2018
Threads: 40
Posts: 862
Posted: 12/3/2018 at 2:13 AM
Post #7
Winter Winds Luffox




Christmas Cheer Lunemara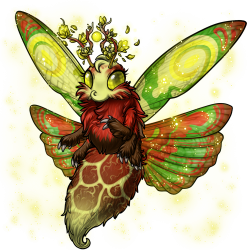 Permafrost Nyte




Northern Lights Qit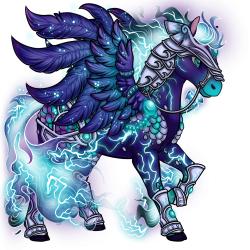 Sugar Plum Kelp


Edited By Bunne on 12/5/2018 at 7:06 PM.
Skor
Level 70
Luck of the Draw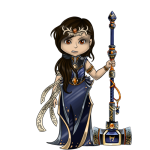 Joined: 6/26/2018
Threads: 42
Posts: 1,200
Posted: 12/3/2018 at 2:14 AM
Post #8

Emperor Penguin Aeridini



Golden Plover Aurleon - based on the American Golden Plover, a bird that lives in northern Alaska and Canada.



Sugar Plum Bulbori



Desolate Tundra Draeyl



Algerian Iris/Iris Bloom Faelora - The Algerian Iris is a flower that blooms exclusively in the winter.



Winter Moonlight/Moonlit Nights Ferrikki



Burning Coals/Coal Ember/Coal Fire Kelpari



Emperor Penguin Griffi



Pack Ice/Looming Iceberg/Winter Waters Lighira



Lemming Luffox - A lemming is a small rodent native to the Arctic.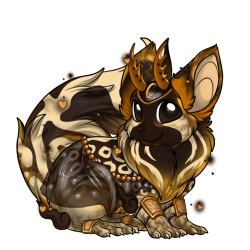 Festive Lights Lunemara



Cocoa Mocha Lupora



Glacial Cavern Morkko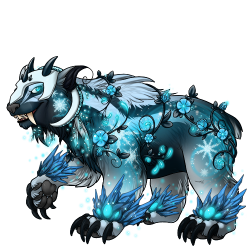 Arctic Skies/Dancing Aurora Nephini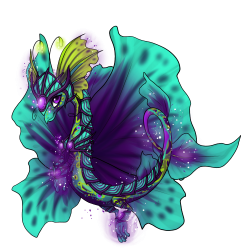 Glacier Bay Ny'vene - Glacier Bay is a national park in Alaska.



Snowy Owl Nytekrie



Permafrost Puffadore



Away in a Manger Qitari - as in the Christmas song.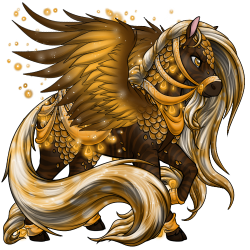 Beluga/Beluga Whale Sylvorpa



Silent Night Ryori



Desolate Tundra Vulnyx



Guardian Angel Zolnixi

Edited By Rysk on 12/9/2018 at 3:32 PM.
Ley
Level 70
High Warlord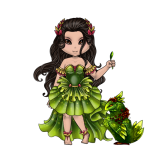 Joined: 2/27/2017
Threads: 26
Posts: 652
Posted: 12/3/2018 at 2:16 AM
Post #9
Wishing Star Aeridini



Sparkling Glacier Aurleon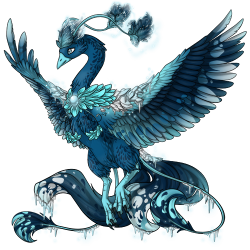 Chilly Morning Bulbori



Moonlit Snow Draeyl



Dying Embers Faelora



Lurking Yeti Ferrikki



Winter Solstice Griffi



Stardust Kelpari



Snow Leopard Lighira



Burnt Cookie Luffox



Holiday Candy Lunemara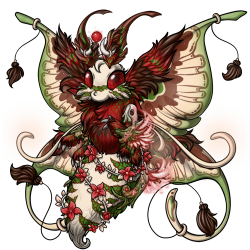 Plum Pudding Lupora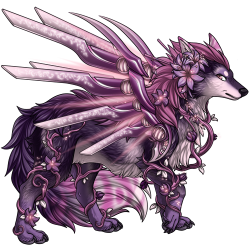 Icy Soil Morkko



Snow Diamond Nephini



Frozen Sunrise Ny'vene



Muddy Snow Nytekie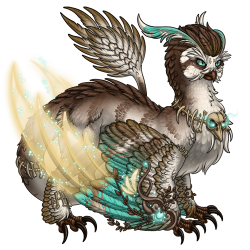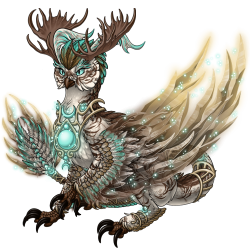 Black Ice Puffadore



Deep Frost Qitari



Permafrost Ryori



Winter Spirit Sylvorpa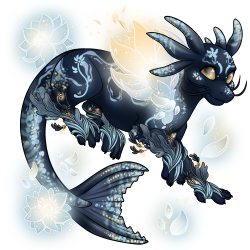 Frosted Pine Vulnyx



Chocolate Cream Pie Zolnixi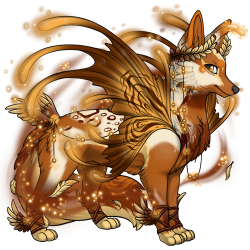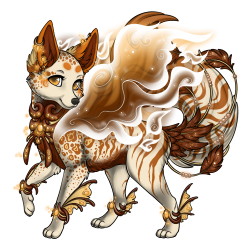 Edited By Ley on 12/12/2018 at 10:48 PM.
Ailurana
Level 70
The Perfectionist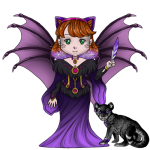 Joined: 7/8/2018
Threads: 15
Posts: 105
Posted: 12/3/2018 at 2:17 AM
Post #10
Frosted Moon



Snowy Pine



Frostbitten Mittens



Crystal Ice



Black Ice



Winter Rose



White Poinsettia



Frozen Lake



Candy Cane Mocha



Snowball



Silver Bells



Mistletoe Kiss

Edited By Ailurana on 12/12/2018 at 5:03 AM.
Go to Page:
1, 2, 3... 28, 29, 30
Go to Top
This Page loaded in 0.032 seconds.
Terms of Service | Privacy Policy | Contact Us | Credits | Job Opportunities
© Copyright 2011-2021 Sylestia Games LLC.
All names and logos associated with Sylestia are Trademarks of Sylestia Games LLC.
All other trademarks are the property of their respective owners.
For questions, comments, or concerns please email at Support@Sylestia.com.