Overview
Stables
Hatchery
Inventory
Wardrobe
Referrals
Settings
Seasonal Festival
World Map
Generator
Breeding Grounds
Party
Task Log
Mission Log
Quest Log
Player Trades
Trade Broker
Currency Exchange
Eggling Auction
Pick A Door
Official Games
Un-Official Games
Jinxie's Jamboree
Festival Shop
Diamond Shop
Avatar Shop
Scale Shop
Inbox
Forums
Community Polls
August 19th, 2019

112 Online
2:57 AM
Advanced Search
Active Players on Sylestia
Category
Total
Yesterday
Players
7,265
993
Sylestia Pet Data
Category
Total
Yesterday
Pets
5,094,529
2,580
Generated
357,385
371
Captured
779,946
592
Bred
3,957,198
1,617
Statistics updated daily at midnight
Recent Announcements
Thread
Posted
Summer Festival Overvi.. Aug 9 Lost Grove Zone Reboot Jul 11 Lost Grove - New Theme.. Jul 9 Patriotic Event Overvi.. Jul 3 Diamond Sale and Doubl.. May 24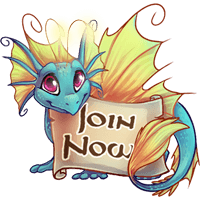 Forum Index > News and Announcements > Black Friday Extravaganza
Page 8
1, 2, 3, 4, 5, 6, 7, 8
Go to Page:
Author
Thread Post
Vineyiea
Level 70
Trickster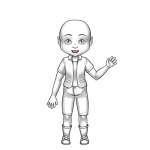 Joined: 5/2/2017
Threads: 107
Posts: 3,812
Posted: 11/26/2018 at 8:20 PM
Post #71
Hey just checking, but the Retired Avatar shop will be available until Dec 2, right?
Minikin
Level 70
Sylestiologist
Joined: 4/9/2018
Threads: 80
Posts: 1,316
Posted: 11/26/2018 at 10:25 PM
Post #72
I was hoping we would be able to get those too. They're so hard to get.

At least I got some items from the shop I had been wanting. Just need those darn wings :p
Amaya
Level 70
The Kind-Hearted
Joined: 12/18/2012
Threads: 58
Posts: 893
Posted: 11/26/2018 at 11:26 PM
Post #73
I missed the pick a doors but am shocked I actually got something in the eggling auction, I expected to come back from work with my money back and it wasn't. I hope its worth it, I've never done an auction before.
Krinadon
Level 70
Guardian of the Realm
Site Administrator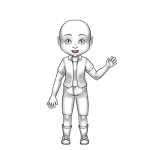 Joined: 12/17/2012
Threads: 761
Posts: 11,241
Posted: 11/27/2018 at 5:51 AM
Post #74
Link: https://www.sylestia.com/forums/?thread=69374&page=7#70
Author: Malikas
Time Posted: 11/26/2018 at 10:05 AM
So does this mean they are unavailable for sale?


Correct. But they are now available as Forum Game Avatar Item prizes.
Krinadon
Level 70
Guardian of the Realm
Site Administrator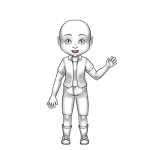 Joined: 12/17/2012
Threads: 761
Posts: 11,241
Posted: 11/27/2018 at 5:51 AM
Post #75
Link: https://www.sylestia.com/forums/?thread=69374&page=8#71
Author: Vineyiea
Time Posted: 11/26/2018 at 8:20 PM
Hey just checking, but the Retired Avatar shop will be available until Dec 2, right?


Yep. Correct. Through 12/2.
Asviloka
Level 70
Ghost Writer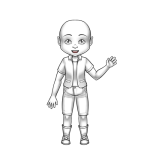 Joined: 3/12/2014
Threads: 69
Posts: 1,179
Posted: 11/27/2018 at 7:38 AM
Post #76
Are the celestial items going to be actively given out, though? Or will we have to hope we win enough 'choice of item' prizes to get the whole set?
I know I've never gotten such a thing. The thought of needing to somehow get six just to complete the set is daunting enough - and I was fortunate enough to be around when they were first available, so I've already got half of them. I can only imagine how intimidating the prospect is for someone newer who doesn't have any.

I have wanted the peacock dress for four years, and to this day I still haven't gotten one. (I'm not complaining, just making a point. I fully intend to get it someday.) But that's one single forum game item. Not a whole set. I feel this is the wrong call to make. They should have been added to the spring or summer festival retired boxes as legendary drops. Yes, that delays their return, but it's truer to their original origins and means there's at least a chance they'll show up again. This is locking them behind a wall the vast majority of users will never see the other side of, and the few that do get sold will be to the ones willing to pay more gold than most of us will ever have.

Or, like many other limited release items like the Lupora set, tagged as event and actually diamond shop basket rewards, they should have been added to the Black Friday sale as a set. I feel strongly that of the three alternatives, making them limited to forum game ultimate prizes is the wrong answer.
Go to Page:
1, 2, 3, 4, 5, 6, 7, 8
Go to Top
This Page loaded in 0.010 seconds.
Terms of Service | Privacy Policy | Contact Us | Credits
© Copyright 2011-2019 Sylestia Games LLC.
All names and logos associated with Sylestia are Trademarks of Sylestia Games LLC.
All other trademarks are the property of their respective owners.
For questions, comments, or concerns please email at Support@Sylestia.com.